Ink is commonly used for writing, printing, and tattooing. It is essentially part of our daily lives. But is ink flammable? Does it catch fire? Find out now.
We use ink more often than we realize. You use ink when you take down notes or print something on paper. We might not give ink much thought, but when it comes to fire safety, it's best to ask ourselves this: is ink flammable and combustible? Is it, in any way, a fire hazard?
Well, we can't say for certain that ink is flammable or combustible, as there are different types of ink. Mostly, ink is classified into two categories: water-based inks and non-water-based inks.
Water-based inks use water to carry the pigment. It is not flammable and does not catch fire. Non-water-based ink uses flammable liquids like hydrocarbons as vehicles or carriers of the dye. Non-water-based inks are flammable and combustible. Given the right conditions, non-water-based ink can ignite and start a fire.
This post contains affiliate links. I may earn a small commission at NO extra cost to you for purchases made through these links. Disclosure.
What is Ink?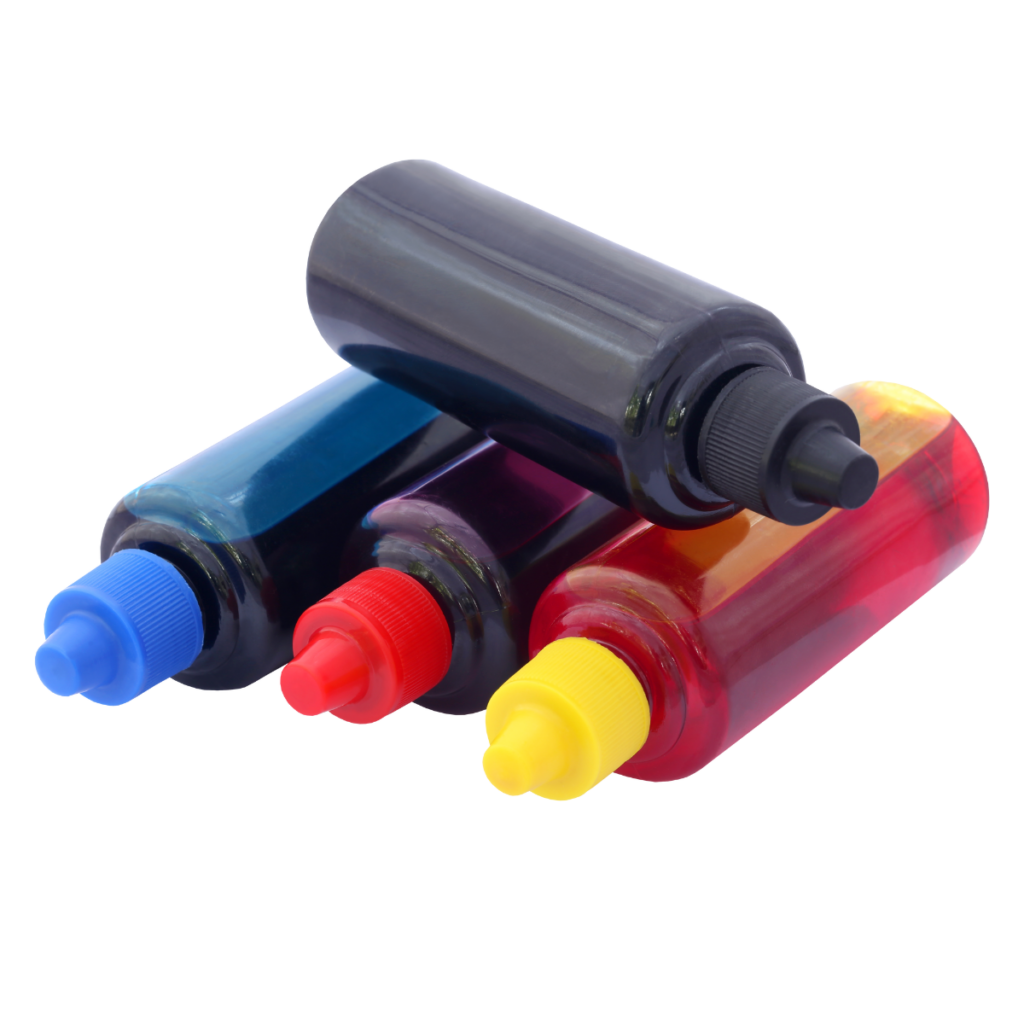 Ink is a dye or colored pigment that's commonly used for writing and printing. A type of solvent liquid carries the dye, allowing ink to imprint on different types of surfaces.
The use of ink dates back to 2500 BC, when it was first used in ancient China and Egypt. Back then, ink was made with different sources like extracts and suspensions coming from plants and animals.
Later on, soluble iron salt mixed with tannin extracts was discovered as writing ink. It was believed to be the foundation of the blue and black pen ink we use today.
Different Types of Ink
Whether ink is flammable or combustible depends on the type of ink that we are talking about. There is a difference between the ink in your printer cartridge and the ink inside your fountain pen. The ink used for printing tarpaulins differs from the ink used in tattoos.
Depending on the application, the dye or colored substance, as well as the liquid carrier or solvent, can vary greatly among different types of ink. Once we understand the composition of each type of ink, we can determine if such ink is flammable or not.
Basically, ink is classified into two: water-based inks and non-water-based inks. Let's now look at the difference between these two types of ink, their components and their flammable potentials.
Water-Based Inks
As the phrase implies, water-based ink uses water as its carrier or vehicle. Ink only has two ingredients: water and pigment. Since water does not catch fire, then we can safely say that water-based inks are not flammable when exposed to an ignition or fire source. Water-based inks are also more sustainable, eco-friendly, and less hazardous since the ink does not contain volatile organic compounds.
Non-Water-Based Inks
Non-water-based ink uses a solvent such as alcohols, acetone, ethyl acetate, mineral oil, and other flammable additives and chemicals which are potentially a fire hazard. Apart from the fire risks of non-water-based inks, they can also be extremely dangerous, as skin contact or inhalation of their vapors can be bad for your health.
Is Water-based Ink Flammable and Combustible?
Ink can be flammable and combustible, but it always depends on the type of ink in question.
We have established that water-based inks are not flammable as water is used in the ink as its solvent unless flammable liquids or additives are added to the ink.
Is Solvent Ink Flammable?
Non-water-based inks, also known as solvent inks, are flammable. Solvent inks contain flammable liquids, such as alcohol, ethyl acetate, mineral oil, and hydrocarbons.
Hydrocarbons are simple organic compounds. Their composition consists of hydrogen and carbon. Hydrocarbons are extremely flammable and burn when ignited.
Flammable liquids are also considered based on their flash point, or the lowest temperature at which material produces enough vapors to ignite in the air.
According to the Occupational Safety And Health Administration or OSHA, a solid or liquid material that will catch fire at a temperature of 93 degrees Celcius or below is considered flammable.
Looking at the different flash points of hydrocarbons, we can see that most of them ignite at low temperatures. Benzene, for instance, has a flash point of -11 C, ethyl acetate has a flash point of -4 C, and toluene has a flashpoint of 6 C. Considering that the lowest temperature for a flammable substance to ignite is 93 C, it's safe to assume that solvent ink is flammable.
And if there is no label on the fountain pen or ink cartridges for printers, then it's most likely flammable too.
A combustible material catches fire over the flash point of 93 degrees Celcius. Paper, for example, is a combustible material. Examples of combustible liquids include diesel and fuel.
With that said, consider ink a dangerous substance that must not be exposed to open flame or any ignition source.
Related Posts:
Can Pen Ink Catch Fire?
We use pens daily, but if you've wondered if pen ink can catch fire, it still depends on the types of ink contained in such pens.
If the fountain pen uses water-based ink, then we expect it to be non-flammable and will not catch fire.
But if the pen contains non-water-based ink, such as alcohol, benzene, toluene, and mineral oil, then we can say that such a pen could potentially catch fire and burn.
Looking for a Fireproof Document Holder?
Check out our own fireproof envelopes for documents and cash, available at our shop!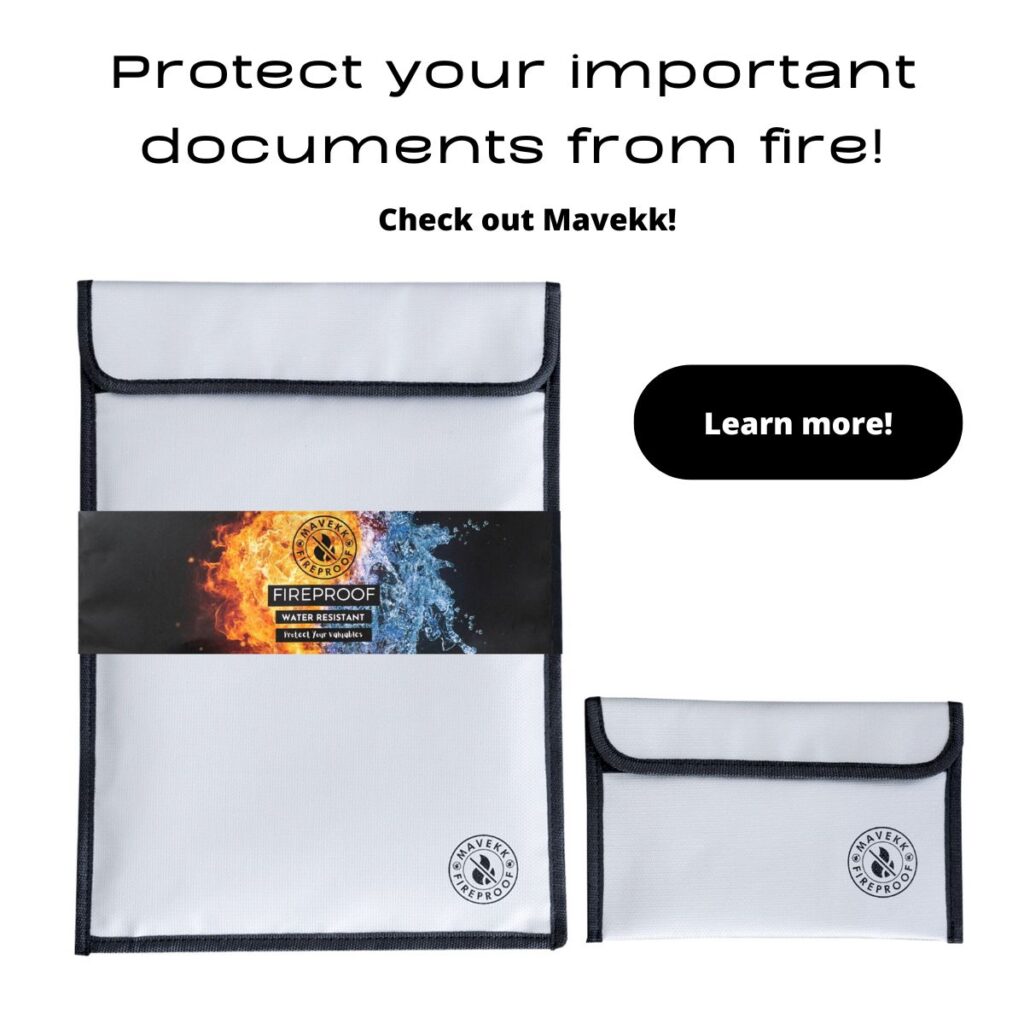 Related Posts:
Is Printer Ink Flammable?
Printing digital content to paper is one of the most common uses of ink, mainly printer ink.
But is there potential for printer ink to ignite, catch fire and burn?
Well, many inks used in printers are non-water-based. In this sense, there is always potential for ink to ignite and burn.
Fortunately, today's printer inks are encased in heat-resistant cartridges. So while heat is necessary to complete the printing process, the computer regulates the temperature, allowing fire-safe printing.
Fortunately, ink is only flammable while wet. Since vapors evaporate quickly, ink is only flammable for a short period.
Still, you don't want to print documents near a fire or heat source to avoid any fire-related accident.
Is Ink Flammable? It Depends!
Ink has become an essential item that we use regularly. Knowing whether ink is flammable gives us insight into how we should use and store ink.
Just keep in mind that ink is flammable if it uses a flammable solvent and contains flammable additives. Flammable chemicals like alcohols, mineral oil, toluene, and benzene in ink could make ink burn when exposed to an ignition source.
Meanwhile, if you are using water-based ink, then there is no need to worry about your ink catching fire unless flammable components have been added.