We may think of candles that something we light up to bring illumination in the dark, but candles are so much more than that. A candle symbolizes many things, such as hope, love, and divine guidance.
The Symbolism of Candle
The physical structure of a candle is only made up of two things: wax and a wick. The practical purpose of a candle is to illuminate or bring light to the darkness.
But candles are so much more than that. Throughout history, and in all countries and religions in the world, a candle is regarded as so much more than a source of light. The candle's symbolism is related to many other things, including spirituality to romanticism, hope, persistence, and many others in between.
Symbolism of Candle: Candles in Rituals and Ceremonies
Candles are widely used in special ceremonies and religious rituals. Candles are essential in celebrating life (on one's birthday), marriage, and even death.
Birthday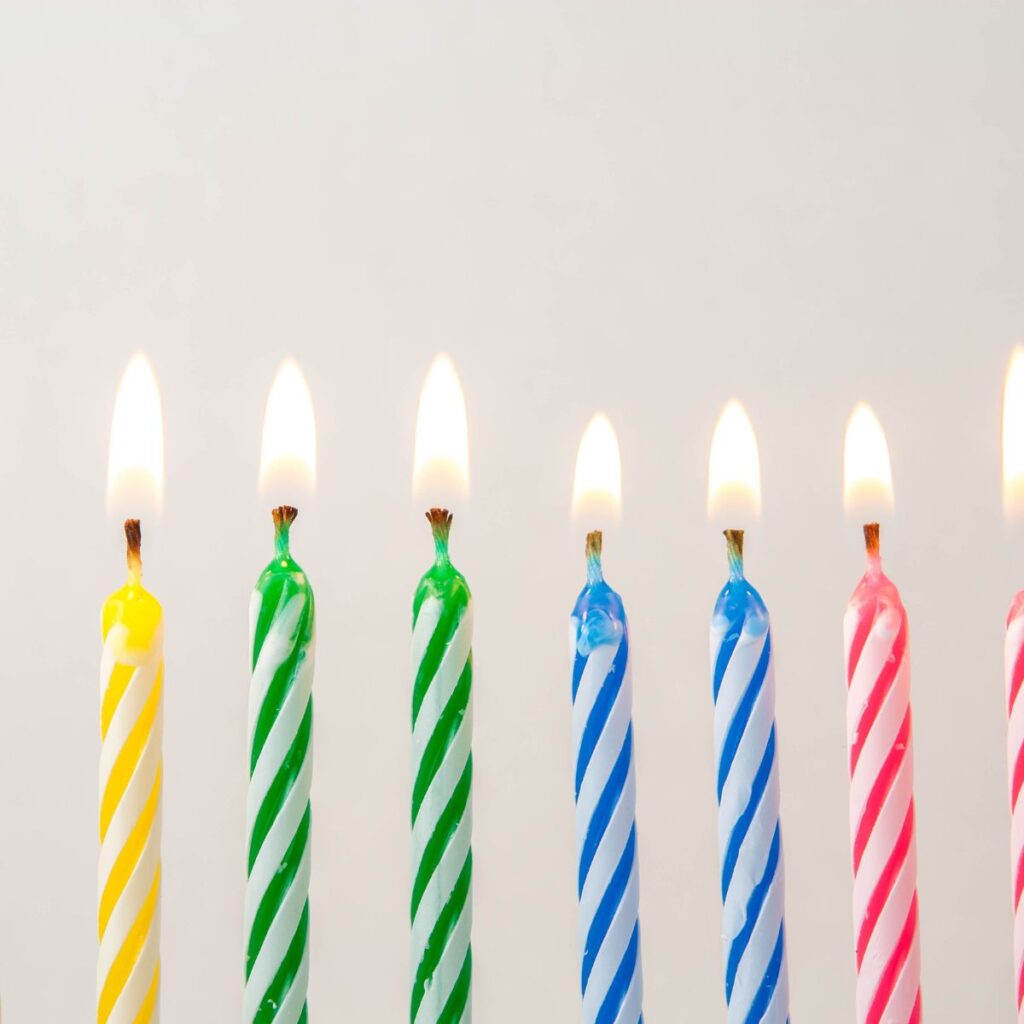 One of the most popular ways we use candles which most of us practice up to now, is the lighting and blowing of candles during a birthday.
It is believed that when we light candles on the birthday cake, the smoke from the candles delivers one's wishes to the gods above. The celebrant makes a wish in silence and then blows the lit candles. The smoke from the candles is symbolic that those wishes would come true.
Germans also place one big candle at the center of the cake, which symbolizes the gift of life to them.
Wedding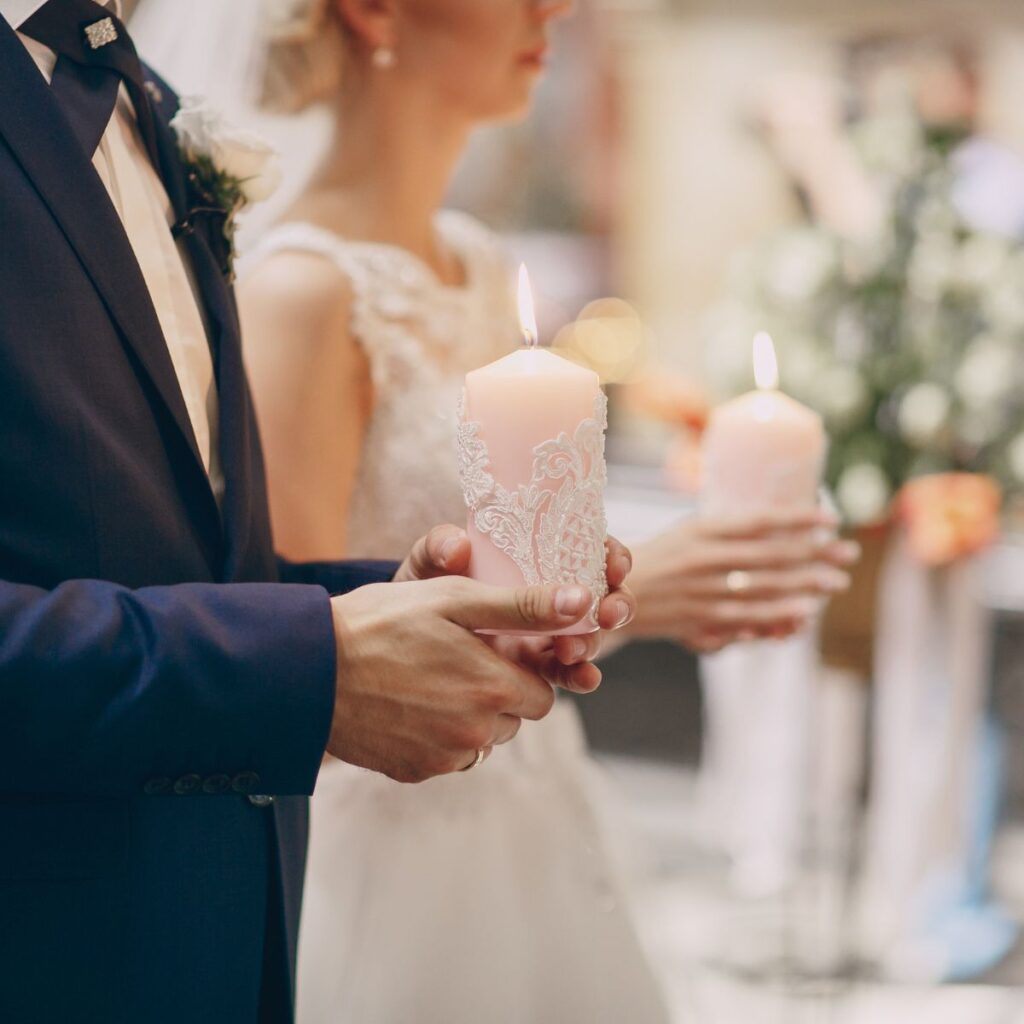 Candles are also symbolic at weddings. In a wedding ceremony, the bride and groom take one candle each. That candle symbolizes their separate lives before joining the holy matrimony.
The couple holds the candles and gathers in front of the center candle. They light the wick of their individual candles from the flame of the center candles, which represent their burning love, warmth, and light for each other. This also represents that the bride and groom are joined
Baptism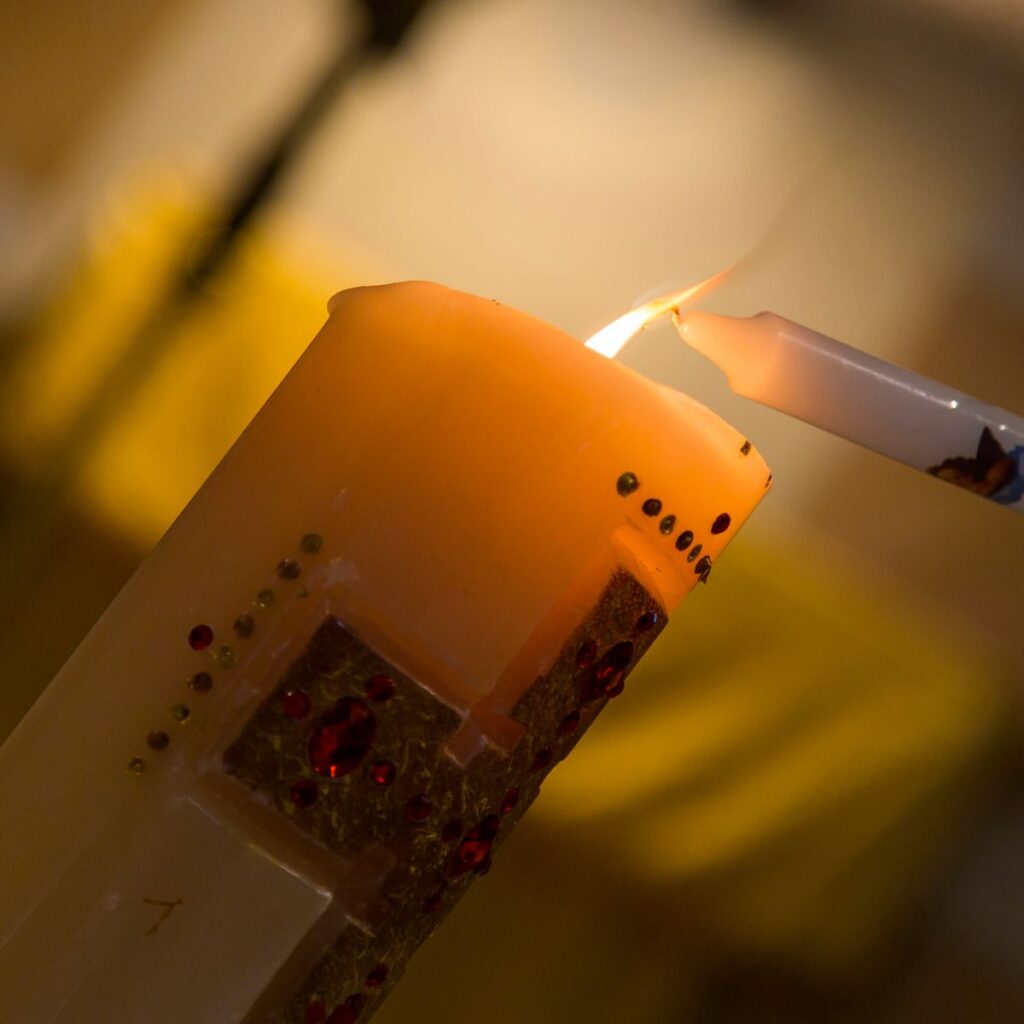 Baptism is a religious ritual among Christians that typically uses candles in church. In this ceremony, a candle represents Christ as the light in the world. When a child is born and baptized, the lighting of a candle represents new life, hope, and faith in God. It is also believed that the flame on the candle represents our faith, which you should keep burning fervently.
Death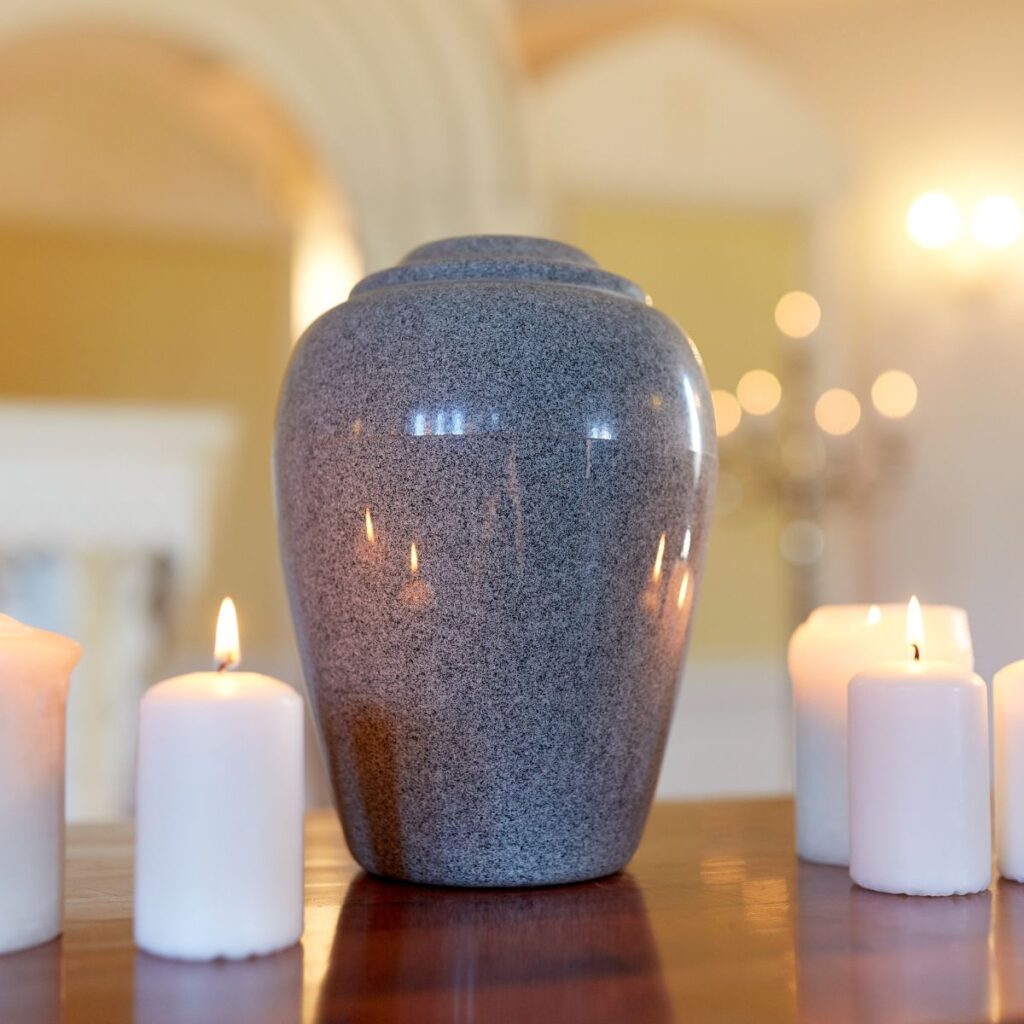 Candles carry important symbolism, not just in the birth of new life but also in death. When someone passes, it is common for many people to keep a burning candle.
People light candles for those who have passed away, regardless of culture or religion. For most of us, a lit candle represents a connection to those we love who have crossed over to the afterlife. Lighting a candle is our way of paying tribute to our loved one, as a remembrance of his life and his memories.
Among the Catholics, the light from the candles represents the light coming from Christ. With prayer, we hope that the lit candle brings peace and illumination in the darkness as they journey to the afterlife. They even celebrate All Souls Day in November to remember the dead and say a prayer for them, along with light from the candle.
The pagan Christians believe that the candle itself is symbolic. Its wax is pure and flawless, representing Christ's body. The wick from which the flame stands is a symbol for His soul.
The Jews also take the symbolism of the candles seriously, especially in the honor of their dead. They have a ritual called the Yahrzeit wherein they light candles on the eve of the death anniversary of their deceased loved ones.
RELATED POST
Candles in Romance
Candles are also used in the expression of love. Often, we hear the phrase "candlelight dinner" for a special romantic meal shared between lovers. That is because candles cast warm light against the darkness, setting a more relaxing, stress-free vibe. with the low light coming from the candles, you get to focus only on the other person and not on the surroundings.
But did you know that there's a more scientific explanation for why candlelight is associated with romantic feelings? Candles on the table cast lowlight in a dark environment, therefore making your pupils appear dilated or larger. Sexual attraction can make the pupils dilate due to the stimulation of different hormones.
So if you want to keep your date interested and attracted to you throughout the night, it's best to go on a candlelight dinner where you can create a personal connection with each other.
Candles for Illumination
The flame of the candle brings light or illumination, but there's a deeper symbolism for it.
According to several beliefs, a lit candle placed on the is a symbolism of a family's hope of their loved one returning back home. Derived from the concept of the vigil, many people come together and burn their candles as they keep watch or wait.
For example, a community may come together and light their candles in hopes that a missing resident would come home. Their hopes are as strong for as long as the candle burns.
In this sense, the candles represent something unique and binding among people. They experience the spirit of unity as they wait for something or someone important to them.
Candles for Relaxation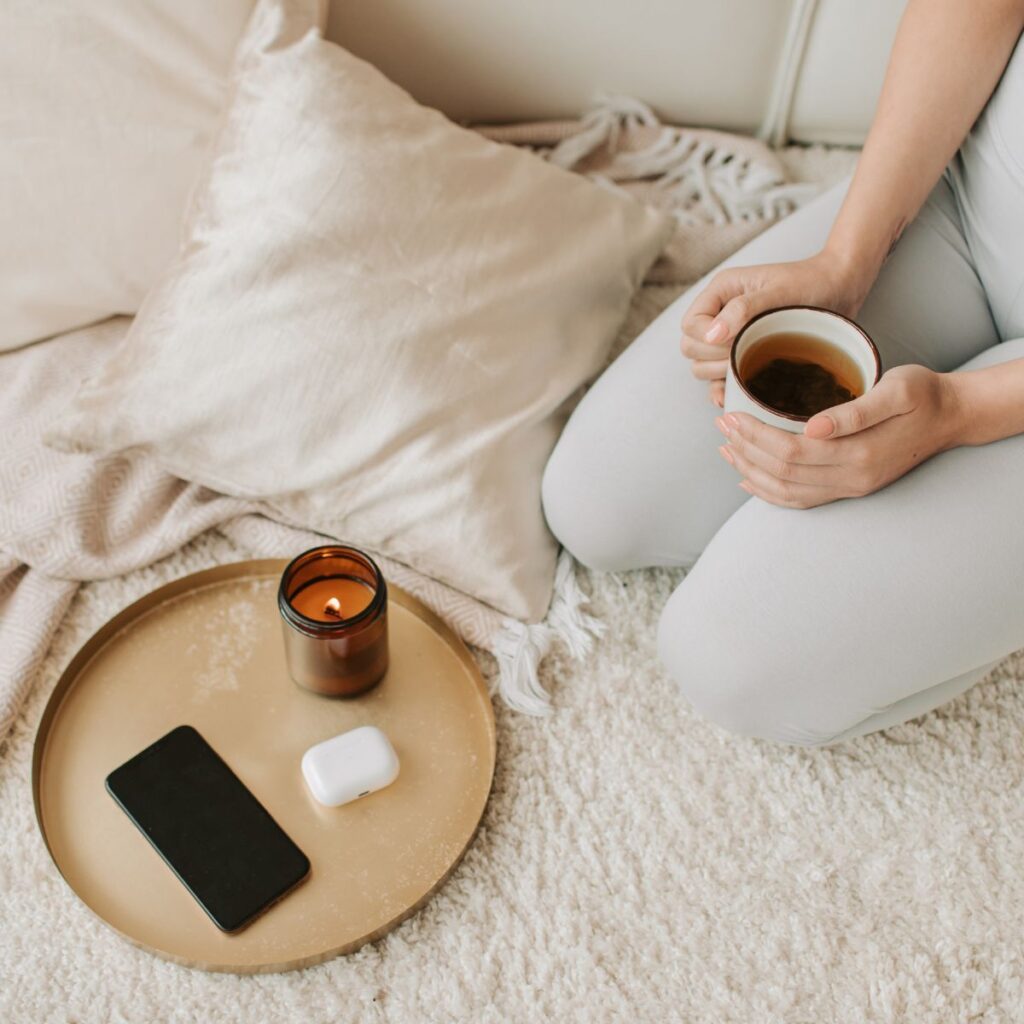 Candles create a calming, peaceful ambiance, which makes them perfect for relaxation. If you come to think about it, the presence of candles has always been taken as a sign that something brings calm and relaxation. If you visit any spa or massage center, you are almost always met by the sight of candle lights and their relaxing scents.
Again, there's some science behind this symbolism. Lit candles create a soothing glow. Meaning this illumination calms our minds and bodies, relieves stress, and even brings us to a state of meditation.
It is common to find videos of people lighting some candles first before taking a relaxing bath. The warmth of the candlelight gives an aura of calmness and relaxation.
A scented candle does the same. It's just that its aroma is responsible for our relaxed mood. It's also for this reason that many people would purchase scented candles to place in their homes. Depending on the scent, a candle could invigorate you or boost your energy, or calms you down and relieve stress and anxieties.
Conclusion
A candle has some unique symbolism. The sight of a lit candle gives us hope as it stands erect with a flame emanating light into the darkness.
We might use candles in different ways and in different contexts. But what most of us do in common is that we use candles to deliver our messages — may it be of gratitude, yearning, or hope.
And in so saying, we can say that a candle is more than just a wick and wax, but is something that symbolizes what we have in our hearts.