One of the easiest ways to keep your home smelling fresh is to use air fresheners. Whether you are using plug-in air fresheners or spray air fresheners, these products are perfect for masking nasty odors and keeping your home smelling good. But is air freshener flammable? Does it cause house fires?
There are several easy ways to keep your home good smelling. You could open the windows and welcome the nice breeze inside your house. You could light up some scented candles or display some diffusers. Or, you could use plug-in air fresheners or spray air fresheners and instantly bring a welcoming and incredible aroma indoors.
But are air fresheners safe products to use? Is an air freshener a fire hazard?
The short answer is yes, plug-in air fresheners are flammable, and they could cause house fires. These plug-ins are a type of fragrance device that, when plugged in, heats up a scented liquid and emits a pleasant-smelling vapor into the air. However, when these plug-in air fresheners are used for extended periods, they could overheat and trip, ultimately causing a house fire.
What is an air freshener?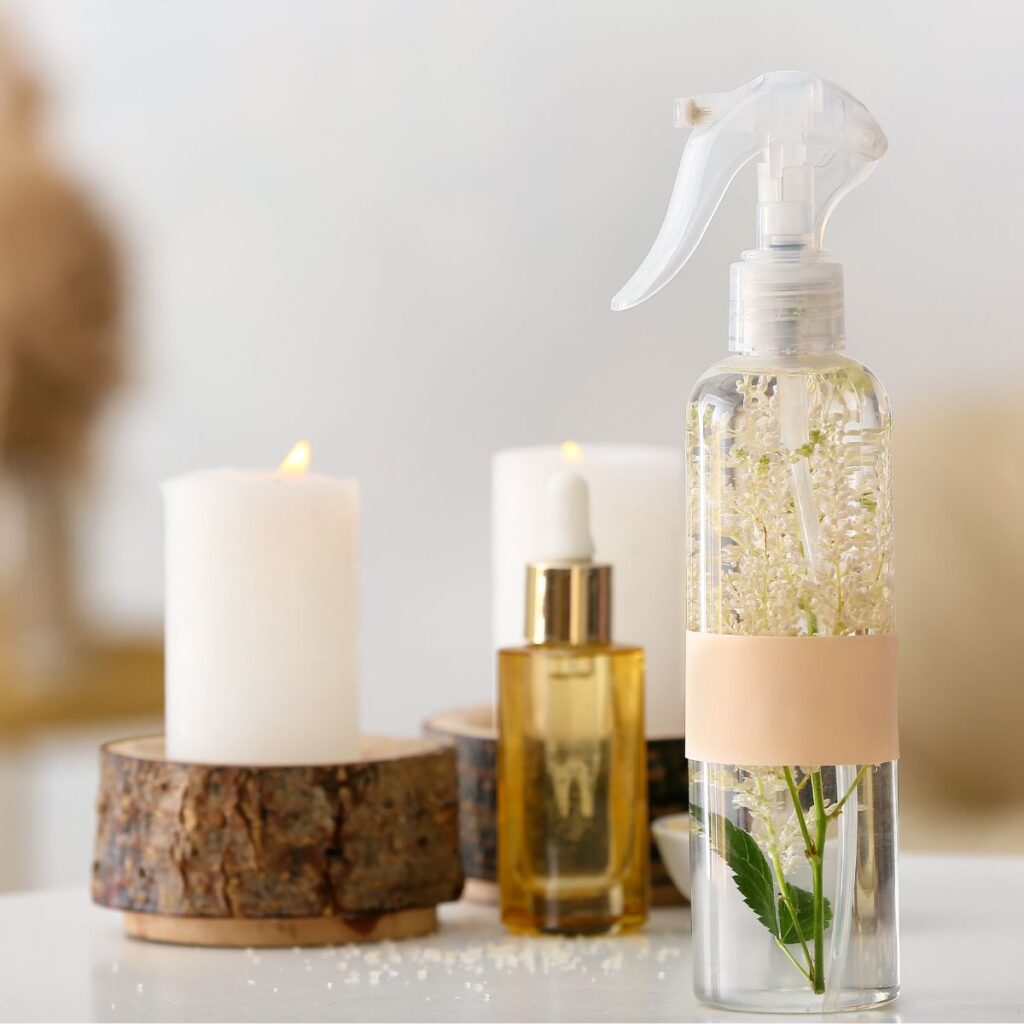 Air freshener is a generic term for products that kill bad odor by killing bacteria and/or masking the foul odor with a pleasant fragrance. There are many types of air fresheners, including:
How do plug-in air fresheners work?
One of the most commonly used air fresheners by many homeowners are plug-ins.
Plug-in air fresheners come with a wall plug so that all you have to do is plug them into the electrical outlet. Once it is plugged in, electricity heats up the scented liquid inside the container or cartridge. After some time, the heated liquid becomes vapor, and the pleasant smell is diffused into the air.
Are plug-in air fresheners flammable?
Yes, plug-in air fresheners are flammable and could potentially cause house fires. They're supposed to be safe to use even when left plugged in, but there are circumstances that could cause a plug-in air freshener to catch fire.
In one of the internet postings, a man shares an incident about how his brother's house burned down. After inspecting the burnt house, the fire expert had reason to believe that the fire traced back to the couple's master bathroom.
The leading fire investigation expert asked the man's sister-in-law what appliances or devices were plugged in before the fire incident. The sister-in-law remembered that a blow dryer and curling iron were left plugged in the master bathroom.
The investigator thought that it might be something else. Then the woman said she had a Glade plug-in air freshener plugged in at the master bathroom. The air freshener had a small night light built in as well.
The fire investigator looked around and found the melted plastic and the two prongs left of the burnt air freshener. The woman recalled the light bulb would dim and go out, but the light returned after a couple of hours. The fire investigator said that it was a warning sign that the device was getting too hot. Instead of it blowing out, it dimmed and went out, then came back on.
Are Glade plug-ins a fire hazard?
Many rumors circulated on the internet about Glade plug-ins being a fire hazard. According to SC Johnson, there are no bases for these rumors as their products have been on the market for 15 years, and millions of units have been sold without any complaints.
Additionally, SC Johnson's fire expert reached out to the fire department representative who was associated with such a rumor. The fireman said there seems to be no evidence that SC Johnson's products could cause fires.
SC Johnson continues that the rumor may have been associated with a voluntary recall they made in 1992 on one of their air freshener products. There was an assembly error on those products, so there was a need for the recall. Also, SC Johnson asserts that their products are safe to use as they have been tested by Underwriters Laboratories. The company says its products exceed safety requirements.
Is it safe to leave air fresheners plugged in?
When it comes to fire safety, it is best to consider something flammable unless it is stated otherwise. But what about air fresheners plugged in for extended periods?
Most manufacturers say that their plug-in air fresheners are safe to use for long periods of time, but it's a risk you don't want to take. For one, the light bulb of their air freshener can get hot and potentially ignite when in contact with flammable materials like fabric.
Second, when left plugged in for long periods inside an unventilated space, high temperatures could cause overheating on the unit. Finally, overloading the circuit could cause home fires. When there are too many devices plugged in at the same time, the circuit could trip, causing the plug-in to catch fire.
If you want to be on the safe side, it is best to only use plug-in air fresheners when an adult is around. Also, do not use it every day and for several hours. Unplug the device when you leave home or go to sleep.
Related posts:
What about spray air fresheners? Are they flammable?
Apart from plug-in air fresheners, you can also use spray air fresheners to combat unpleasant odors in your home. These products are contained in aerosol cans and use flammable propellants like butane, propane, and isobutane.
When you press down on the nozzle, it releases a combination of volatile gases and fragrances. If the mist goes near an open flame, a gas tank, or a lighted candle, then the can could explode and cause home fires and serious injuries.
Safety concerns over air fresheners
Air fresheners are well and good. They do an excellent job of warding off bad smells from your home, leaving your abode smelling fresh and homey.
But there are a couple of safety concerns over air fresheners to consider before you use them.
For one, there have been fires caused by air fresheners, especially plug-in types.
Besides the issue of flammability, these products also cause health-related concerns.
The use of air fresheners has drawn some safety concerns, especially for those that contain potentially dangerous compounds. Volatile organic compounds (VOCs), phthalates, and formaldehyde are some of the most popular components in air fresheners. These substances can harm one's health if inhaled or absorbed through the skin.
Three of the most harmful substances contained in most air fresheners include:
Formaldehyde – acts as a preservative. Exposure to formaldehyde can cause headaches, breathing problems, and skin and nose irritations. It is also known as a carcinogen that causes cancer.
VOCs or volatile organic compounds – short-term effects include dizziness and headaches. Long-term exposure can lead to lung and kidney damage.
Phthalates are industrial chemicals that disrupt hormones and cause reproductive and respiratory issues.
Experts warn against using plug-in air fresheners if you have babies or infants in the family, as well as those who suffer from asthma and respiratory conditions.
Safe alternatives to air fresheners
Some people learned the hard lesson when it comes to using air fresheners in their homes, especially those who have actually experienced house fires! Fortunately, there are still a couple of safe and natural ways to freshen up your home without the fire risk:
Essential oils – these are composed of natural ingredients and are safer than chemical-based air fresheners. You can add a few drops of essential oils to your diffuser or mix it with a homemade room or fabric spray to enjoy the pleasant aroma in your home.
Stovetop potpourri – this brings a holiday-like smell into your home. Simply simmer cinnamon sticks, orange peels, bay leaves, nutmeg, and cranberries, and let the irresistible scent waft through the air.
Ventilation – let the natural breeze in and the foul odor out by opening your doors and windows on a fine sunny day.
Clean and disinfect regularly – foul odor is caused by bacteria build-up, so maintaining cleanliness goes a long way in keeping your home smelling fresh. Throw the trash, clean the bathrooms, floors, and surfaces with disinfectants, and wash dirty clothes regularly.
Conclusion
Is air freshener flammable? Yes, they are. Both plug-in air fresheners and spray air fresheners can potentially catch fires if used without care. To prevent this, do not leave air fresheners plugged in for long periods of time, and ensure to use spray air fresheners away from heat and ignition sources.
If you are quite wary of the flammability and health concerns regarding the use of air fresheners, then it's safe to resort to natural alternatives instead, such as using essential oils, diffusers, and potpourri.