Corn starch is a kitchen staple in many homes. But while it is useful in the kitchen, did you ever wonder if corn starch will catch fire? Find out now.
It's no surprise if you have some cornstarch in your pantry. Most people maintain a steady supply of corn starch because this ingredient is so useful in making gravies, breading, slurries, and baked goodies. Cornstarch is also used in the pharmaceutical, paper, textile, and bioplastics industries.
But is corn starch entirely safe to use? Is it flammable?
Here's the truth: cornstarch is flammable. It is also combustible, even explosive. When the fine dust of cornstarch floats in the air and comes into contact with a fire or ignition source, you risk an explosion.
But how does corn starch even catch fire and burn? And how does it result in an explosion?
This post contains affiliate links. I may earn a small commission at NO extra cost to you for purchases made through these links. Disclosure.
What is corn starch?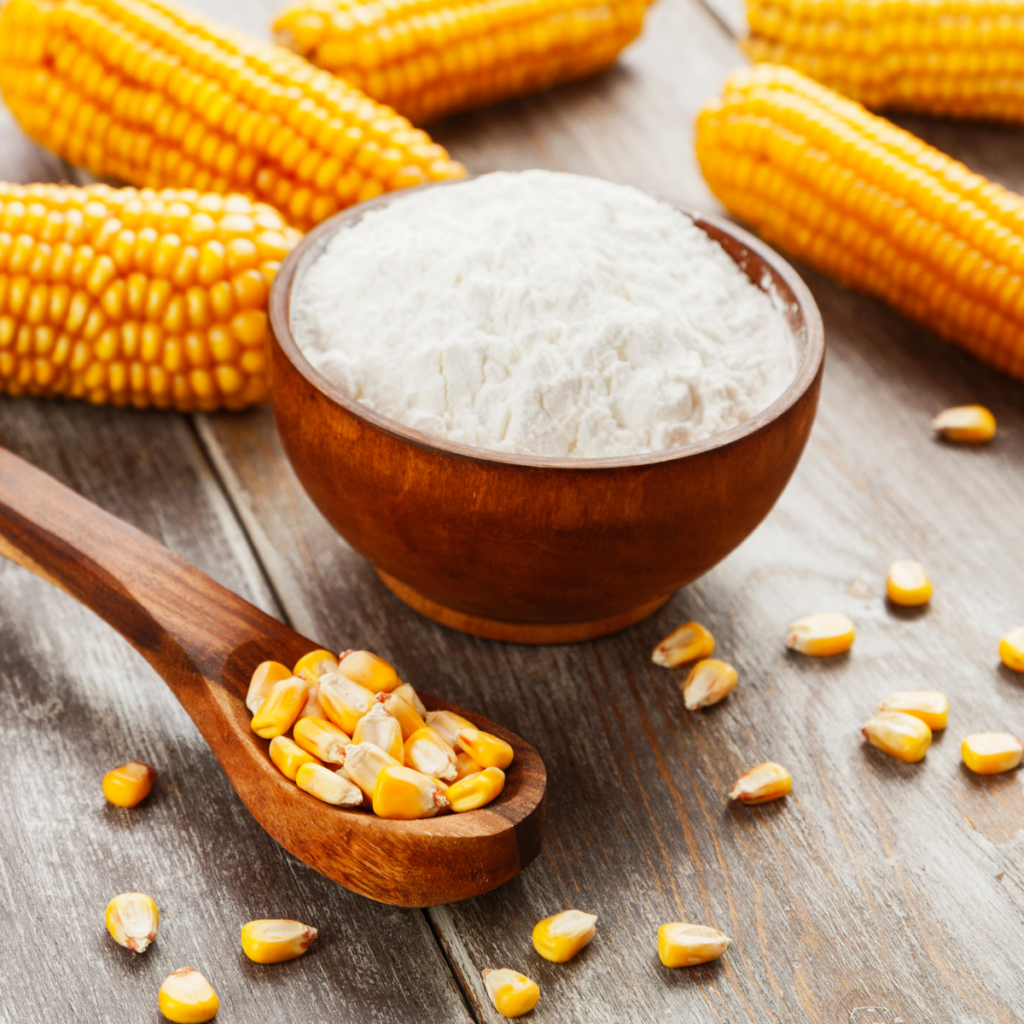 According to Spruce Eats, cornstarch is a carbohydrate made from the corn's endosperm. It comes in a dust or powder form, similar to flour. Cornstarch is used in several applications, from the industrial and medical to culinary settings.
In cooking and food preparation, cornstarch is used in making gravies and slurries. It is a popular thickening agent in soups, pies, and other dishes.
Why is corn starch flammable?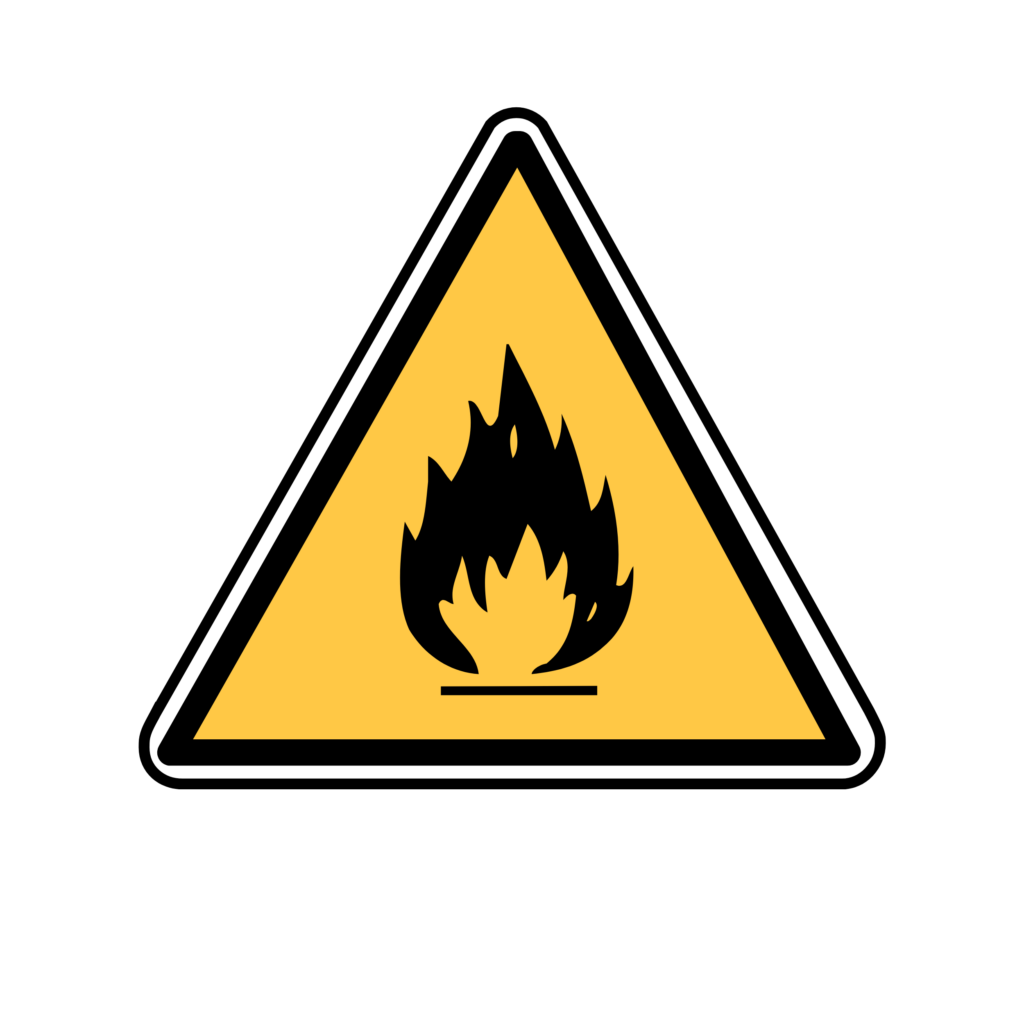 Corn starch is similar to wood because they both have carbohydrates. As with any carbohydrate like wood and cornstarch, energy is stored up within them. When they get exposed to an ignition source, that energy is activated in the form of a chemical reaction. Wood and dust of cornstarch then burn to release that energy.
That explains why corn starch is so easy to ignite and burst into flames when it is exposed to an ignition source.
The risks of burning cornstarch are compounded by the fact that it comes in powder or dust. When those fine dust or particles are dispersed in the air (say when a pack of cornstarch is shaken or released), there is a change in their ratio to oxygen compared to their surface area.
In fact, Daily Mail made an experiment for common kitchen ingredients like powdered sugar, cornstarch, and flour to test their flammability. This experiment proved that starch molecules do catch fire quickly when ignited.
It might be difficult to understand why such an unassuming kitchen product can become a fire hazard. But you'll realize that corn starch can indeed become a dangerous product if you've read or heard about the fire incident in Formosa Fun Coast in New Taipei, Taiwan.
Apparently, Formose Fun Coast is a famous water park in Taiwan. On June 27, 2015, colored cornstarch powder was thrown among the revelers. The fine dust ignited and caused a disastrous explosion, resulting in almost 500 injuries and killing 15 people. Those who were injured sustained burns on their bodies and damaged respiratory organs after inhaling the hazardous powder.
The condition worsened because authorities used CO2 fire extinguishers, which only scattered the powder all over the place and made the situation much more dangerous.
Why does corn starch explode?
Cornstarch explosion is real and can be a real hazard to lives and property, as demonstrated by the fire in Formosa Fun Coast in Taiwan.
But causes cornstarch to explode?
Cornstarch is not really that hazardous as long as it is contained and sealed. The true risk of explosion begins when cornstarch powder or dust is thrown or gets dispersed in the air.
Corn starch is combustible and has the risk of starting a fire and exploding. According to the Occupational Safety and Health Administration (OSHA), combustible dust is fine particles that carry a potential explosion hazard when dispersed in the air given certain conditions.
Furthermore, OSHA says that "certain conditions" are composed of the following five elements:
Presence of combustible dust
Oxygen
Ignition sources like heat or an open flame
Dispersion of dust in sufficient quantities and concentrations
Confinement of the dust cloud
If all of these are present when corn starch powder is dispersed in the air, then it's highly possible that the dust will ignite, start a fire and cause an explosion.
Related Posts:
But does that mean you should stop using cornstarch or throw it away?
No. So while we have established that corn starch is indeed flammable and combustible, it doesn't mean you should stop using it altogether.
First, you only use small amounts of cornstarch in the kitchen. Remember, you need to have enough dust or powder suspended in the air to form a dust cloud. Using a cup or two in your recipe does not pose a fire risk.
Second, most recipes call for cornstarch to be mixed with other ingredients. You mix cornstarch into the soup to thicken it or put blend water with cornstarch when making gravies or slurries. This means that cornstarch's flammability and combustibility are significantly reduced.
With that said, you can use corn starch as you usually would in cooking and baking.
Also, most of the disastrous explosions occur in processing plants and storage silos. For example, the explosion in Imperial Sugar Company in 2008 claimed the lives of 14 people and injured many others.
Processing plants and factories for sugar, flour, cornstarch, and similar materials regularly deal with combustible dust. It is very likely that dust can accumulate in these spaces, forming clouds that are waiting to explode. Since these particles get a lot of surface area and better access to oxygen, it only takes a spark or heat for those dust clouds to burst into flames.
How do you breathe fire with cornstarch?
Did you know that you can make cornstarch fire by breathing cornstarch into a flame? Since this is very possible, there is no doubt that cornstarch is indeed flammable.
Fire breathing is the process of breathing a type of fuel into a flame, producing a jet of fire that's fascinating to watch but dangerous to perform. Most fire breathers use fuels like kerosene to breathe into a fire. But let us just warn you, this is an unsafe practice. Kerosene is both carcinogenic and toxic.
Some people think that they could breathe fire with safer things, such as flour, powdered sugar, and cornstarch. These materials are safe to ingest and do not pose any toxic threats. You just need to put cornstarch into your mouth and blow it through a torch.
While this fire breathing with powdered sugar, flour, or corn starch is a mesmerizing sight. You could burn someone or something. Your hair or clothes may catch fire. You are basically playing with fire here. So unless you are trained with this performance, it's best not to try it all.
Does cornstarch melt when heated or boiled?
Cornstarch can melt at high temperatures. When combined with water and boiled, cornstarch begins to form a viscous, gel-like texture similar to that of gravy. At this point, cornstarch releases glucose (or sugar).
But if boiled without water, cornstarch powder may burn and eventually catch fire.
Is cornstarch hazardous?
It might be difficult to imagine cornstarch as a hazardous material.
First, cornstarch is combustible dust. When suspended in the air within a confined area, those particles gain more access to oxygen and a greater surface area ratio. It only takes a single source of flame or spark to light up one dust, and it goes to light up another, following a domino effect. This is how combustible dust clouds explode.
Also, it's important to know that the fine dust of cornstarch can cause health hazards. According to the CDC, exposure to cornstarch can be through skin or eye contact, inhalation, and ingestion. It can result in irritation to the eyes and skin, chest pains and coughs, and dermatitis.
Safety Tips for Handling and Using Cornstarch
Keep cornstarch in a sealed container.
Store it in a cool, dry, and dark place.
Use corn starch away from fire or heat source and in a place with proper ventilation.
Wash it off with running water when the skin or eyes are irritated. 
Conclusion
Cornstarch is a useful ingredient in the kitchen and is also widely used in other industries.
It is important to know that cornstarch is flammable. Cornstarch does not pose any risks when packed and sealed in its container. But cornstarch can catch fire and burn if it is suspended in the air and comes in contact with an ignition source.
With that in mind, make sure to use and store cornstarch properly. It's best to consider cornstarch and any other kitchen product flammable, so you can be more careful when using them.