Magnesium is one of the most popular forms of metal and is used in a wide array of industries. But is Magnesium flammable? Does it catch fire? And is Magnesium explosive? Find out right now.
What is Magnesium?
If you are to go back to your chemistry lessons in high school and college, chances are, you've heard and encountered a metal called Magnesium a couple of times.
Magnesium metal is represented by the symbol MG in the periodic table and has atomic mass number of 12. Magnesium is a shiny gray solid metal and is one of the lightest structural metals in the world. It is the eighth most abundant element, but it is not found in its pure form in nature.
Instead, magnesium is found mostly in deposits of dolomite and magnesite. Magnesium metal is produced through the electrolysis of magnesium chloride, wherein magnesium is extracted from dolomite and seawater.
Magnesium is an alkaline metal that used to be produced from Magnesium salts.
This post contains affiliate links. I may earn a small commission at NO extra cost to you for purchases made through these links. Disclosure.
What Are the Uses of Magnesium?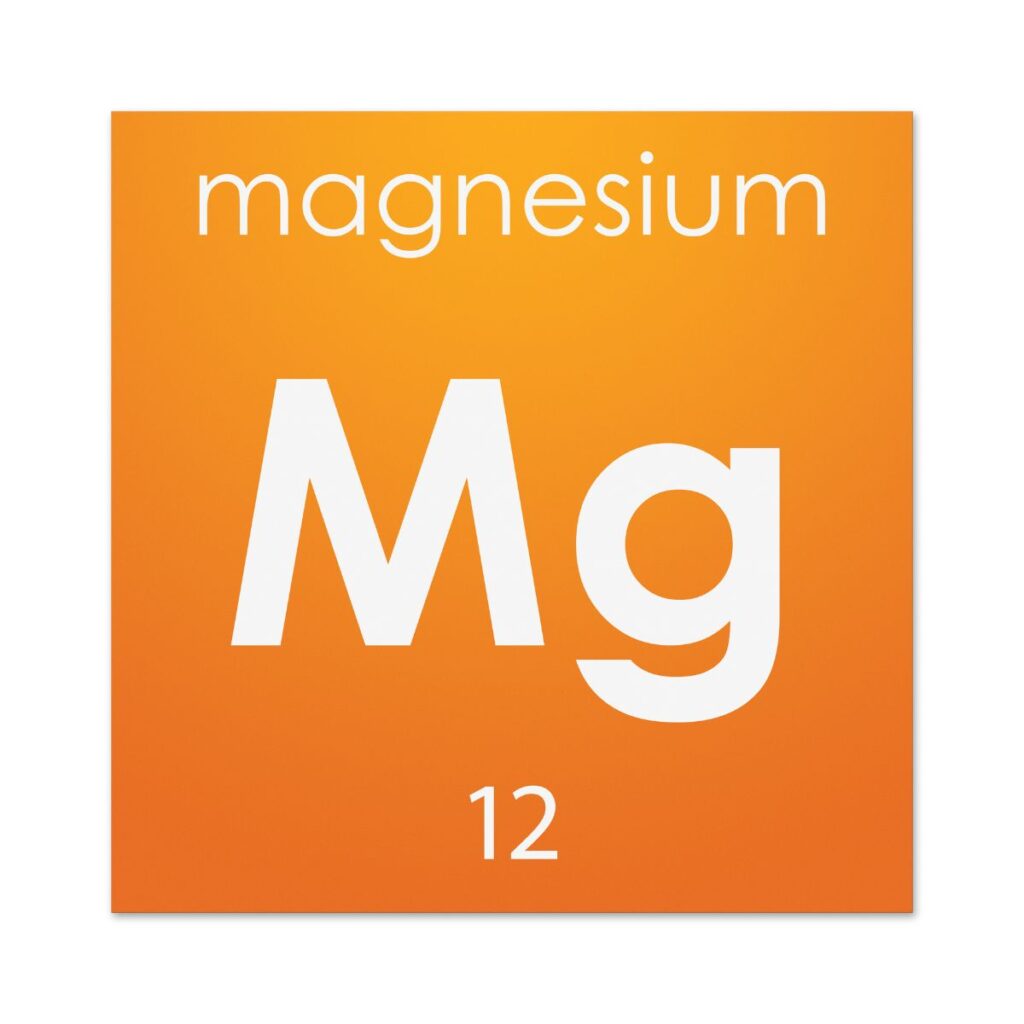 Magnesium metal is a very useful product as it is strong and lightweight. It is used in a wide variety of applications, including:
Alloying agent in producing aluminum magnesium alloys.
Burning magnesium also results in bright white light, which makes it an ideal element in producing flares and fireworks.
Burning magnesium produces white light. In the past, Magnesium powder was used to create a "flash" in photography.
Magnesium ribbon was also used to ignite bulbs.
Thanks to magnesium's ability to create bright light when ignited, it is still being used in the production of marine flares and fireworks.
It is a well known-fact that it is tough to extinguish magnesium fires, so a lot firebombing weapons during the World War II contained magnesium. The best way to kill a magnesium fire back then was to smother it with dry sand.
Magnesium salts (commercially marketed as Epsom salt) are used to treat various medical conditions, including constipation, muscle pains, and inflammation.
Magnesium as a Metal
Magnesium compounds, particularly magnesium oxide, is incredibly light, durable and corrosion-resistant. Next to aluminum and steel, magnesium metal is the third most used metal structural metal.
Magnesium metal is extensively used in numerous industries and applications, including:
As components for aircrafts and missiles
In production of automotive parts like transmission cases, housings, and wheels
Magnesium alloys are also used in electronics and appliances
Specific parts of helicopters and race cars also use magnesium alloys
Magnesium alloy is used in the production of soda cans
Is Magnesium Flammable?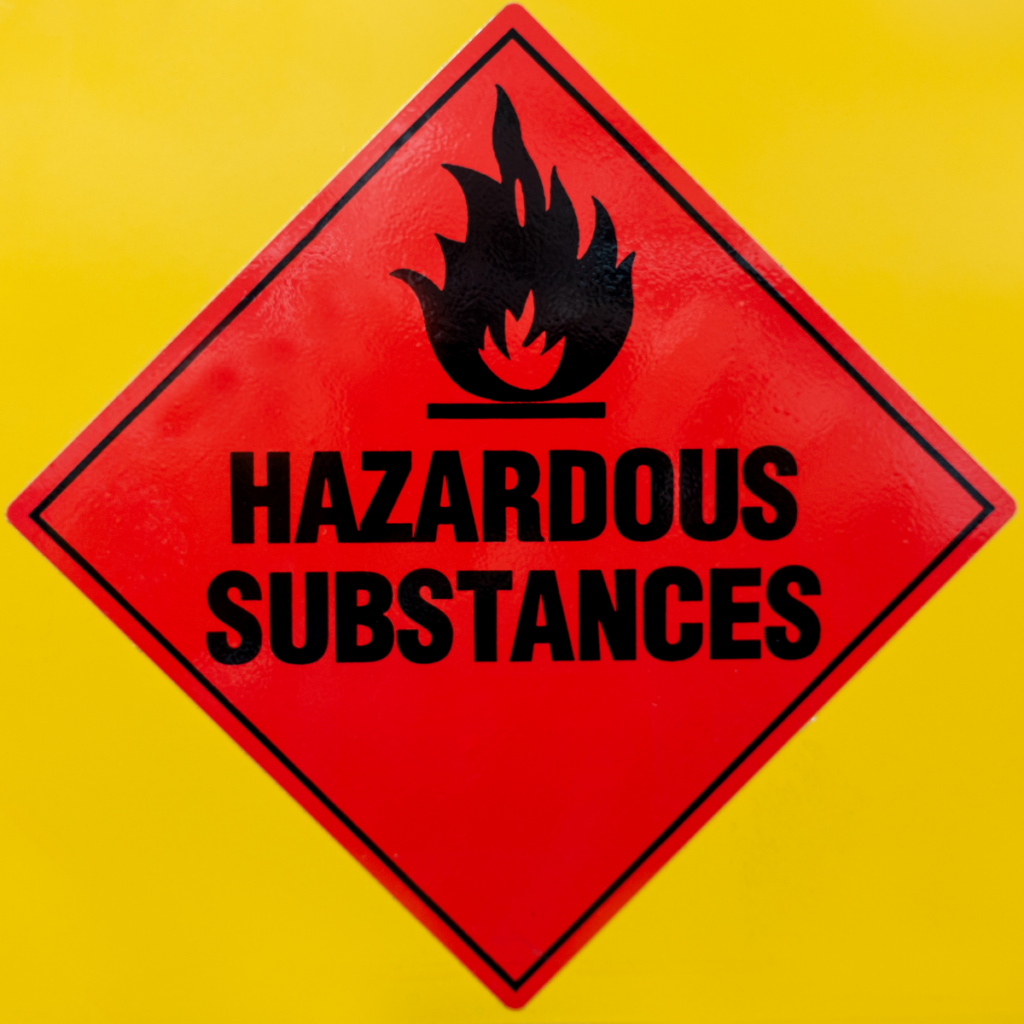 Yes, magnesium is a highly flammable metal, and it is tough to kill a magnesium fire.
Magnesium burns in nitrogen, thus forming magnesium nitride. Burning magnesium in carbon dioxide results in the formation of carbon and magnesium oxide. Additionally, magnesium can burn in water, forming magnesium oxide.
Simply put, burning magnesium reacts to oxygen found in our surroundings. Magnesium powder, and thin strips of magnesium (ribbon form) are particularly flammable and explosive.
Magnesium starts to burn when presented with ignition sources, such as a flame. The heat from the flame coaxes the atoms in magnesium to activate and then reacts with the oxygen in the air, forming magnesium oxide.
RELATED POSTS:
How Hot Does Magnesium Get?
Magnesium metal and magnesium alloy can get very hot. They have a boiling point of 1,090 °C and a melting point of 650 °C.
The temperature of burning magnesium could indeed get very hot, reaching extreme temperatures as high as 3100 Celsius. Magnesium produces white bright light when it burns, and it could get blinding so it is important to wear safety glasses.
What Happens When Magnesium Catches Fire?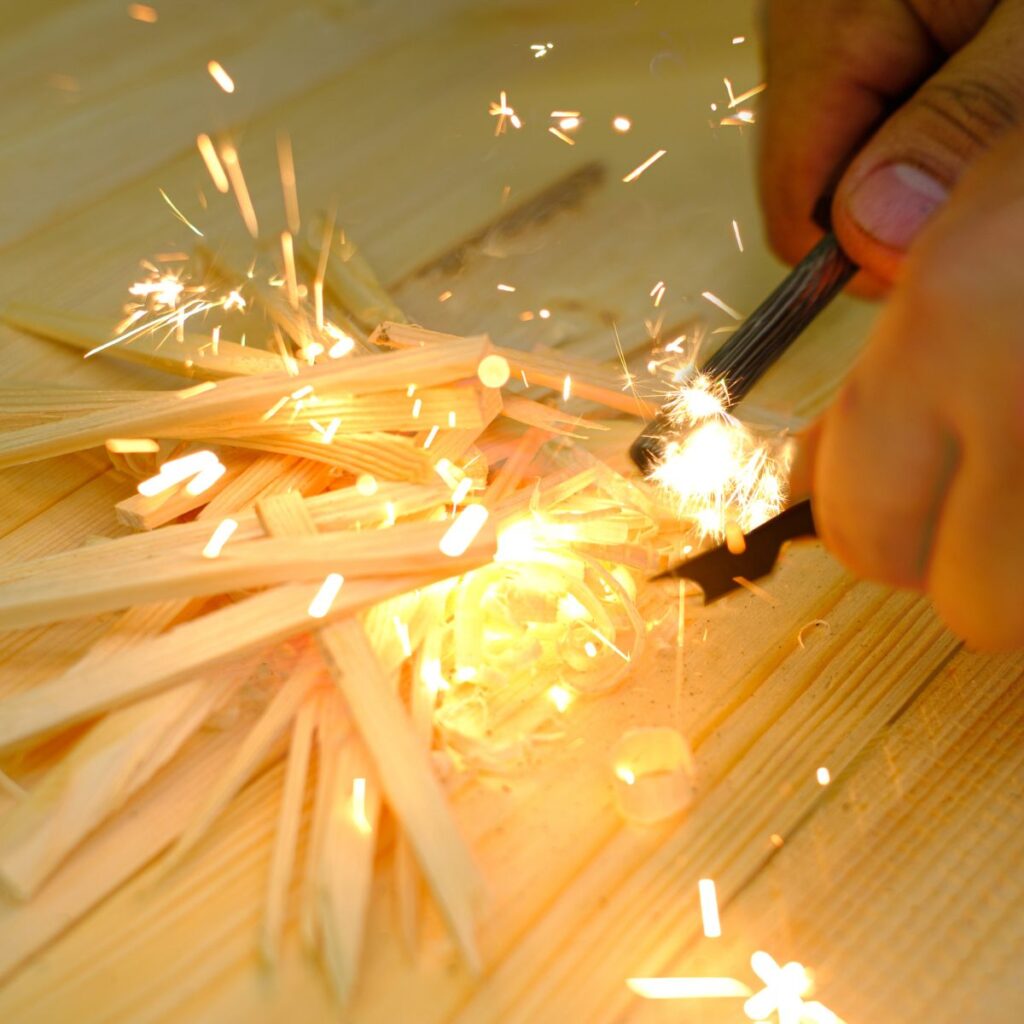 Magnesium is highly reactive to oxygen and it burns easily when ignited. When magnesium metal and oxygen react, they create a new compound called Magnesium oxide, which is a fine white powder.
What About Magnesium Dust?
One thing to remember about magnesium dust is that it is highly flammable and combustible.
According to OSHA, combustible materials, like magnesium dust, may explode given the right concentration and circumstances. Other elements and metals, like aluminum and iron, do not easily ignite in their solid or bulk form. But when they come in finely divided particles, such elements could be combust upon exposure to an ignition source.
But magnesium powder or dust that has dispersed in the air can prove to be an explosive hazard. It can ignite at the presence of an open flame, and the results can be devastating.
What Causes Magnesium Powder to Explode?
As per OSHA, combustible materials like powdered magnesium could readily ignite when it comes into contact with an ignition source, such as a spark or flame.
Additionally, magnesium powder could spontaneously ignite when exposed to high temperatures. Once it ignites, powdered magnesium is tough to kill.
It is important to not use water or carbon dioxide fire extinguishers in killing fires caused by powdered magnesium as they will only act as an "accelerant" and worsen the situation.
Is Magnesium Dust Harmful?
Magnesium dust is indeed harmful.
According to the New Jersey Department of Health, magnesium dust is considered a hazardous substance. When those fine dust or chips are inhaled, it can result in a condition called "metal fume fever."
Metal fume fever causes irritation to the skin, eyes, nose, throat and lungs. Frequent exposure to metal fumes may also lead to an upset stomach.
Fortunately, metal fume fever resolves in 1-2 days. In case of inhalation, it is best to remove the patient from the immediate surroundings and take him out to get some fresh air.
Importantly, do not forget that airborne magnesium metal dust is highly flammable and combustible, so eliminate any source of ignition to prevent any potential risks of explosion.
How Does Molten Magnesium Metal React with Water?
One of the most interesting things about magnesium metal is how it reacts violently with water.
Magnesium does not react so much with cold water, but it does react quite violently with hot water. Such a reaction leads to the formation of hydrogen gas and magnesium hydroxide.
Hydrogen gas is something we must be wary about. Hydrogen gas is highly flammable and combustible. Magnesium continues to burn in water, so it's important to use the right type of fire extinguisher to sucessfully kill a magnesium fire.
How Do You deal with Magnesium Fires?
Magnesium fires are unique. You can't use water or a carbon dioxide fire extinguisher to kill it. As we've already mentioned, magnesium reacts with water by forming more hydrogen gas, an element that's highly flammable and combustible.
So you can just imagine what happens when it rains during a magnesium fire. Rainwater only aggravates the fire, which could come to a point when it becomes self-sustaining.
The best way to deal with a magnesium fire is to use a dry chemical fire extinguisher.
Dry chemical fire extinguishers work by smothering the flames by coating the fuel with fine powder (something quite similar to dry sand).
What are the Safety Precautions with Magnesium?
Magnesium metal is useful in numerous industries, but it can still be risky at different levels.
For one, burning magnesium compounds produces bright light that can be temporarily blinding. If you are welding with magnesium, make sure to wear protective safety glasses to protect your vision. Also, wear protective clothing to protect yourself from potential magnesium burns.
It is also important to remove all sources of spark or ignition when working with magnesium powder or ribbons. These fine particles take up more surface area when they float in the air, and they can be easy to ignite even when just one particle comes into contact with a spark or ignition source.
Inhaling magnesium dust or fumes can make you feel sick, too, so make sure to work in a well-ventilated area.
Conclusion
Magnesium is one of the most useful metals in our society. It is a widely used material across different industries and applications. It's safe to say that we use Magnesium in our daily lives, one way or the other.
But we must take extra care when dealing with Magnesium, as it is flammable and combustible, especially in its powder and ribbon form. These fine magnesium particles readily ignite in the air, and they could also pose risks of an explosion.
Finally, it is important to remember that Magnesium and water are a deadly combination. Water can worsen a Magnesium fire. The best course of action is to kill the fire with dry sand or a Class D Fire Extinguisher.