We reach for the super glue when there's something we need to fix or put together. Such adhesives have become quite part of our lives. But have you ever wondered is super glue flammable? Does it start a fire? Is it safe to use around a fire or heat source?
The super glue is something that most of us have in our households. Whether you need to put together a class project or work on your crafting hobby or simply need to fix a broken ceramic, plastic, or wood, reaching out for the super glue seems like the most natural thing to do.
The super glue is indeed very versatile in its uses. But have you ever thought if super glue is safe to use in all types of environments or conditions? Is super glue flammable and does it catch fire?
Well, super glue is flammable and not flammable. That is because there are different types of super glue and depending on the type, such glue could catch fire or not. In general, water based glues are not flammable and are safe to work with in almost all circumstances.
However, certain types of glue, such as model glue, rubber cement, and spray adhesives are flammable and should be used with caution.
This post contains affiliate links. I may earn a small commission at NO extra cost to you for purchases made through these links. Disclosure.
What is Super Glue?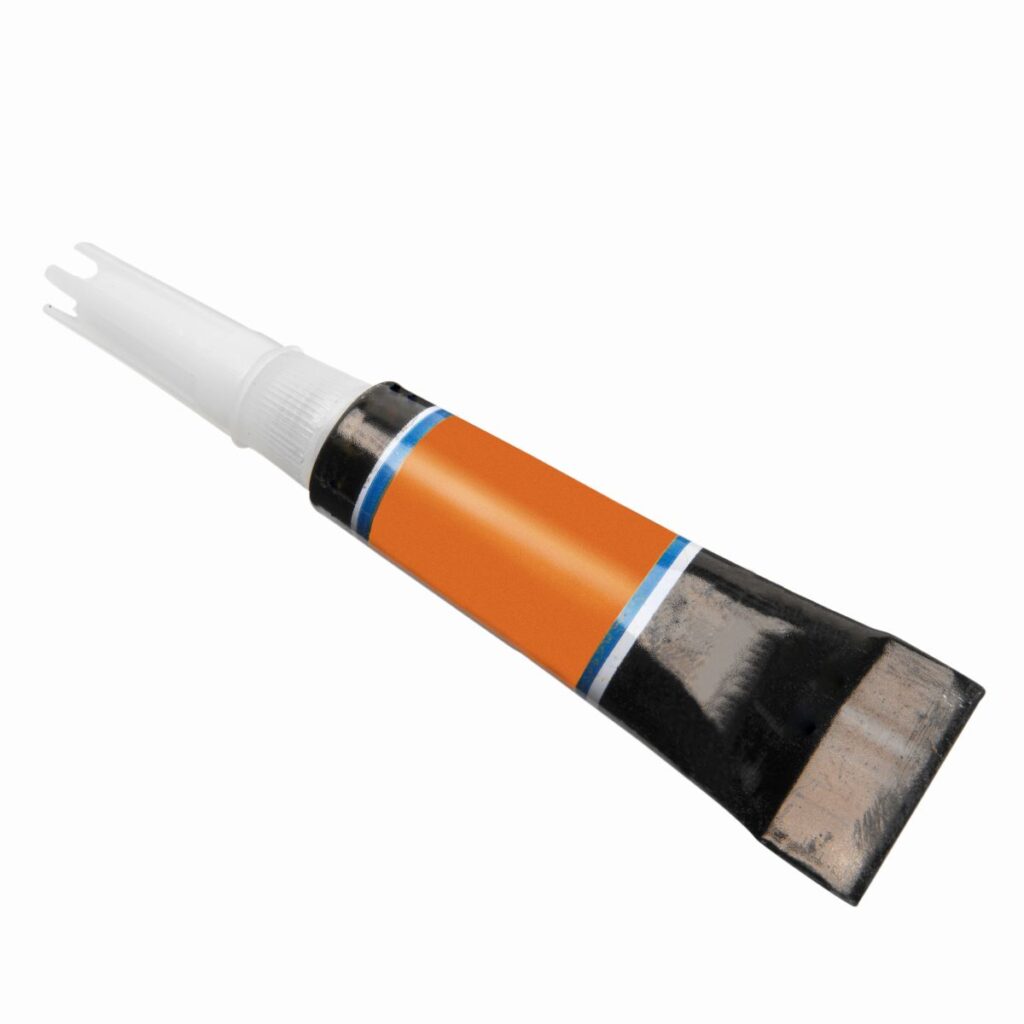 The technical term for super glue is Cyanoacrylate, a type of adhesive that forms a quick and strong bond with any material. Apart from Super Glue, Cyanoacrylate is also commercially known as Krazy Glue.
Super glue is used to bond together almost anything, so perhaps that is the reason why it is called the "super" glue. It can bond together ceramics, wood, plastic, stone, leather, and paper. So you can just imagine how useful super glue is in our day-to-day lives.
Did you know that superglue is not only used to repair or hold things together?
It's been found that superglue is effective in closing wounds and cuts. Medical cyanoacrylate adhesives can be used to close cuts and stop the bleeding of shallow wounds. This type of super glue is great for emergency purposes and only if the wound is not that deep. You should still seek medical attention if a wound is severe, prone to infection or if it is bleeding profusely.
How Does the Superglue Work?
If you've worked with superglue before, you'd know how amazing this substance is.
Cyanoacrylate works through instant curing. That is, when you put superglue to adjoin things, it derives moisture from the surface of that thing as well as from the air. This links their molecules together, causing the glue to harden and hold things together. This bond is so strong and quick, thus earning its name — the superglue.
Is Super Glue Flammable? Does It Catch Fire?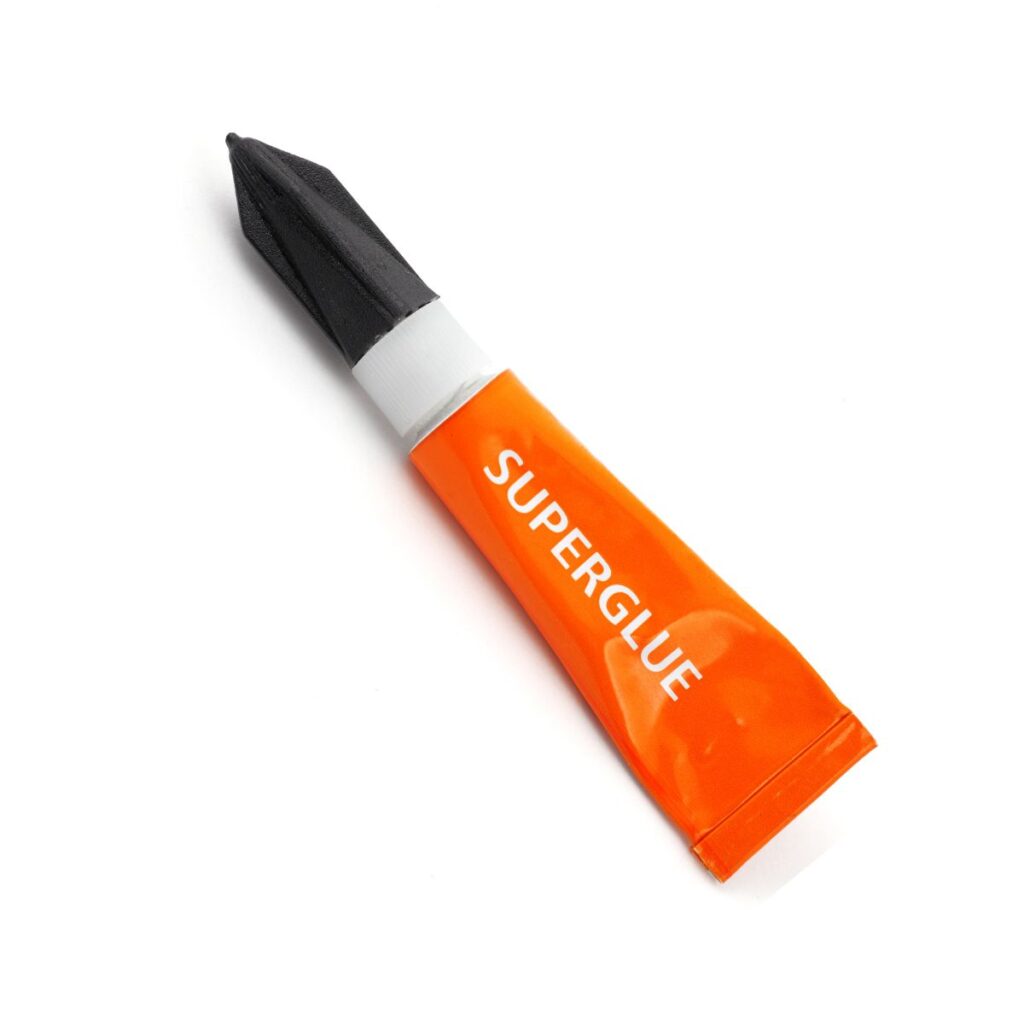 Now we answer this question in more detail: is super glue flammable?
Yes, Cyanoacrylate or the Super Glue is flammable. It can catch on fire especially if you use it with organic materials like cotton and fabric.
Super glue may be able to withstand room temperature, but if you apply heat, the bonds break up, causing the glue to melt and produce fumes.
But then again, not all glues are created equal. There are different types of glue and some of them are water based, so they are less likely to catch fire.
Related:
What Are the Different Types of Glue and Are They Flammable?
Is School Glue Flammable?
The typical school glue is water based, hence, it is not flammable. This is the type of glue you use to bond together pieces of paper or fabric for school projects, for instance. The glue dries clear, does not releases toxic fumes, and is generally safe to use, especially among kids.
Is Elmer's Glue Flammable?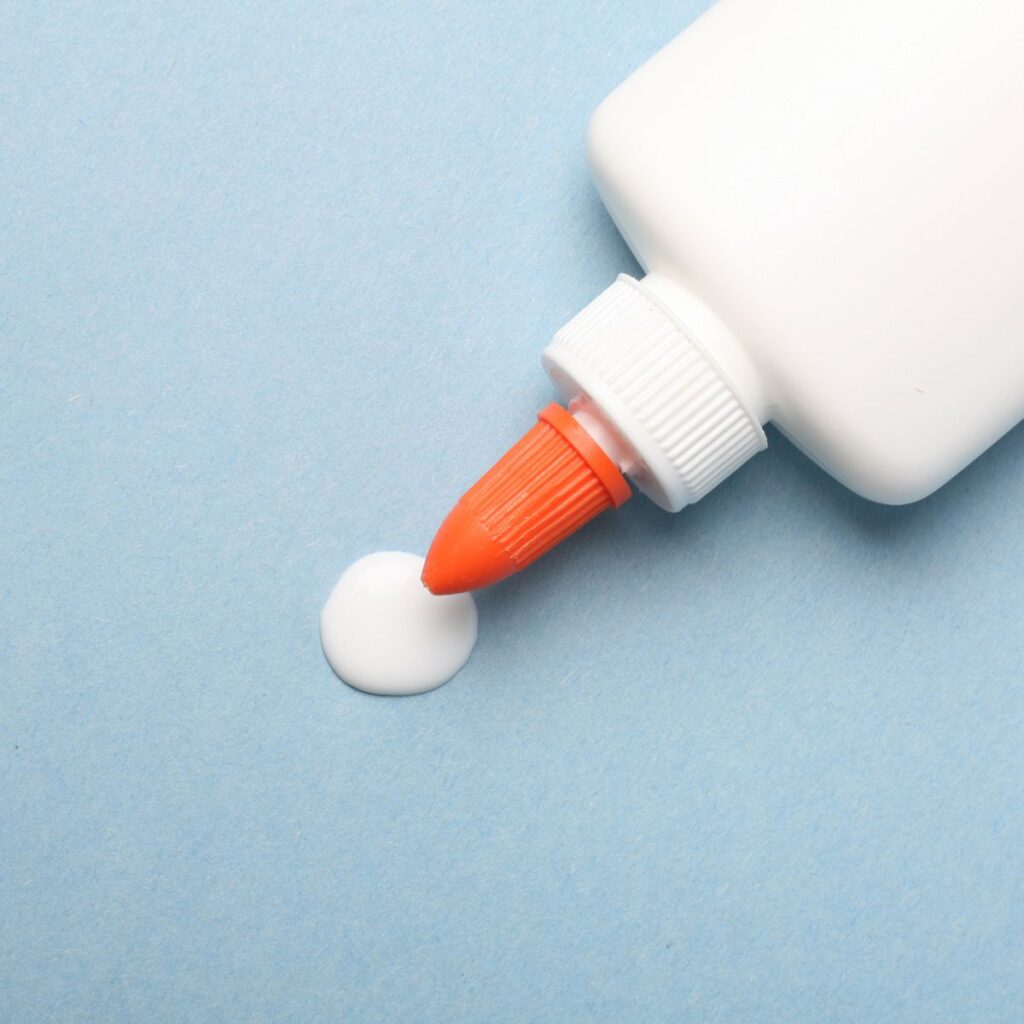 Elmer's glue is one of the most popular brands of glue. There are different variations, though.
For example, the white Elmer's glue is like the school version of super glue. It is water based and does not release fumes when heated, so it is generally safe to use.
But there's another version of Elmer's glue, which is the clear or transparent glue. This is also water-based. The clear Elmer's glue is not flammable when wet. However, the clear Elmer's glue is flammable when it becomes dry.
What About Gorilla Glue?
According to its safety data sheet, the clear Gorilla glue is flammable. It is a combustible liquid, so it's best to work with it with caution. You should not use the Gorilla glue near open flames, hot surfaces, sparks, or anything that may cause ignition. Also, do not smoke while working with Gorilla glue.
It is even advised to only use the Gorilla glue in a well ventilated area to prevent the build-up of fumes that may start a fire.
The Gorilla glue is not flammable once it has dried.
Does the PVA Glue Catch Fire?
The PVA glue is used to bond porous materials like paper and fabric, but also other things like wood and leather.
Fortunately, the PVA glue is not flammable. It is safe to use and does not emit toxic fumes.
But don't think that PVA won't burn. When exposed to a naked flame, the PVA glue gives off aqueous matter that could ignite.
Is Epoxy Flammable?
Depending on whether the epoxy has already cured or not, it is can be flammable or not flammable.
Epoxy is composed of two parts. When you mix them together, glue with a super strong bond is formed. Epoxy is flammable while it is wet (or curing). Once the epoxy is cured, then it is not flammable.
Epoxy is also one of the superglues that can withstand high temperatures. Most epoxy can withstand up to 300 degrees Fahrenheit, while the heat resistant ones can withstand high temperatures of up to 600 degrees Fahrenheit.
Is Nail Glue Flammable?
The nail glue is flammable when wet, but is not flammable when dried or cured. One thing to note about most nail glues is that they emit toxic fumes when they burn. However, the latex-based ones are quite safe as they do not produce harmful fumes.
Do not touch wet nail glue as it can cause thermal burns. As with most super glues, you want to wait for the nail glue to completely dry so that it is safe to touch.
Is Wood Glue Flammable?
Wood glue, in general, is not flammable. In the past few years, wood glue was discovered to emit toxic fumes.
It is best to work with wood glue in a well ventilated area and wear appropriate gear so that you don't breathe in the harmful fumes.
Can Dried Super Glue Catch Fire?
As with most things, super glues could catch fire when exposed to high temperatures for a period of time. Water based super glues would take time for them to catch on fire. But be wary of the more flammable and combustible types of glues, like spray adhesives, rubber cement, and model glues as they could catch fire quickly and easily.
Is Superglue Fireproof?
Cyanoacrylate super glue is pretty much fire-resistant and can withstand high temperatures up to 275 F degrees. But that doesn't mean superglue is fireproof. In fact, when you apply extreme temperatures to anything, it will eventually melt, burn and catch on fire.
What Happens if You Heat Super Glue?
Heating super glues to a high temperature would cause the glue to melt. Depending on the type of glue, their bonds could break which affects their adhesive properties. Also, keep in mind that some super glue is flammable, so there's the possibility of the glue catching fire.
Is Super Glue Toxic When Heated?
Yes, super glue can be toxic when heated. It can cause irritation to the nose, eyes, skin, and throat. If you are allergic to Cyanoacrylate, you may develop skin rashes as well.
What Super Glue is Not Flammable?
Water-based super glues are often not flammable. This includes the school glue and the PVA glue.
Also, keep in mind that some super glues are only flammable when they are wet. The curing of super glue makes them non-flammable.
Conclusion
So to answer the question: is super glue flammable?
We believe that it depends on the type of superglue being referred to.
In most cases, water-based super glue is safe to work with because it is non-flammable and does not release toxic fumes. The best examples of non-flammable superglues include school glue and PVA glue.
But there are also super glues that are downright flammable, so it's important to be careful when using them. This includes industrial adhesives and rubber cement.
The most important thing to keep in mind is to read the label on the packaging, use the glue as directed and work in a well ventilated area, away from flame and heat sources.