Sugar is a staple ingredient that can be found in probably all kitchens and pantries. Sugar adds a sweet flavor to everything, and it seems harmless to use. But is there a risk for sugar to cause hot and fiery accidents, such as fires and explosions? Is sugar flammable?
Most of us use and consume sugar every day of our lives, so it's hard to imagine for sugar to burn, even explode.
But the truth is this: regular table sugar won't start any fire but sugar dust or powdered sugar can indeed be flammable, even explosive. When those fine combustible particulate solids are dispersed in the air, they gain much more access to oxygen. And in the presence of an ignition source, then a combustible dust explosion could take place.
This is exactly what happened at the Imperial Sugar Refinery, where a huge explosion took place on February 7, 2008. According to reports, there was a massive dust accumulation of powdered sugar in the enclosed conveyor in the factory, causing multiple deaths and injuries.
But not all types of sugar are flammable or explosive, so it's important to know what sugar you are dealing with and in what circumstances a sugar dust explosion occurs.
What is Sugar and How Is It Made?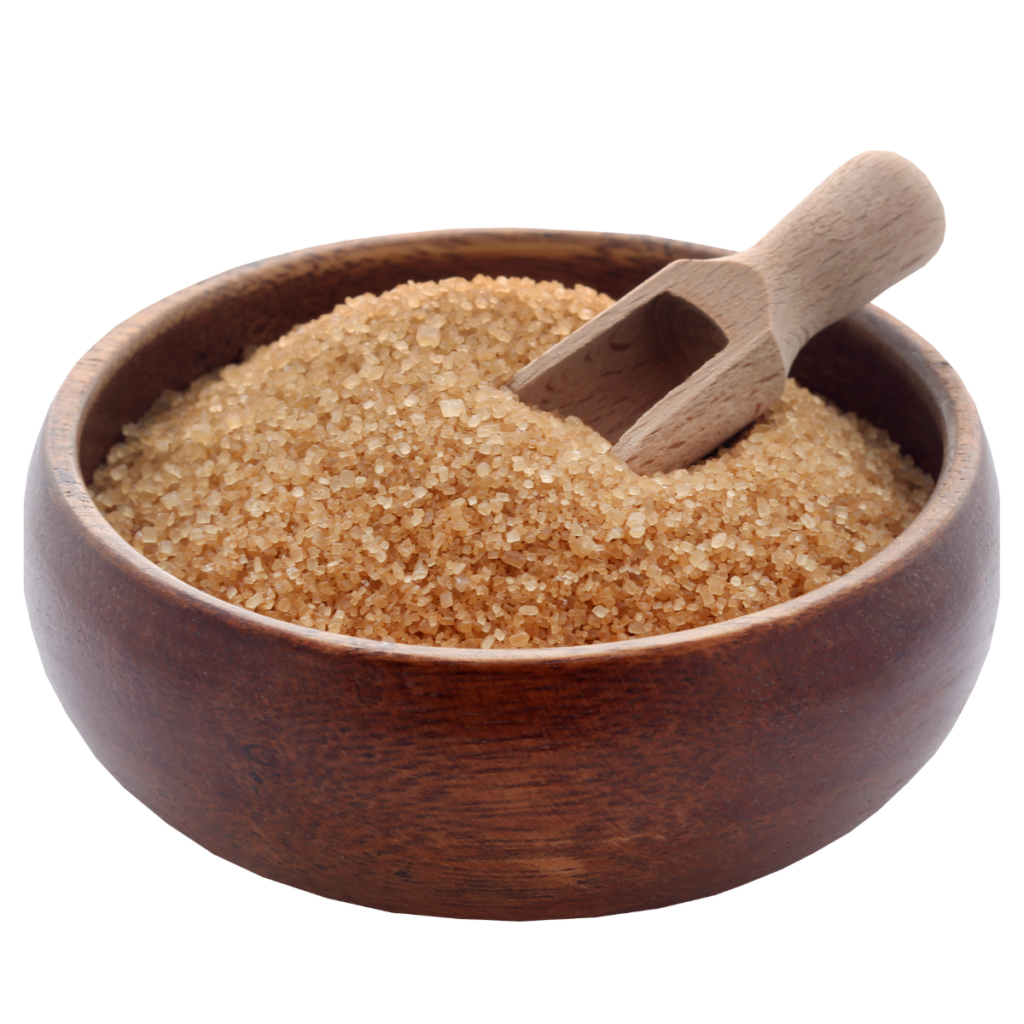 Sugar is a carbohydrate that occurs naturally in fruits, nuts, and vegetables. Sugar is a common term to describe something that's sweet. Marshmallows, caramel, and syrup contain sugar.
The most popular plant where most sugars come from is the sugar cane. Mature sugar cane is harvested and brought to a sugar processing mill.
Those sugar cane are then washed and peeled. Their juices are extracted by putting them through gigantic rollers. The juices are boiled until they crystallize. After which, the crystallized raw sugar is further refined to remove impurities. Different types of sugar are produced by adjusting this process, as well as the amount of molasses.
Is Sugar Dust Flammable?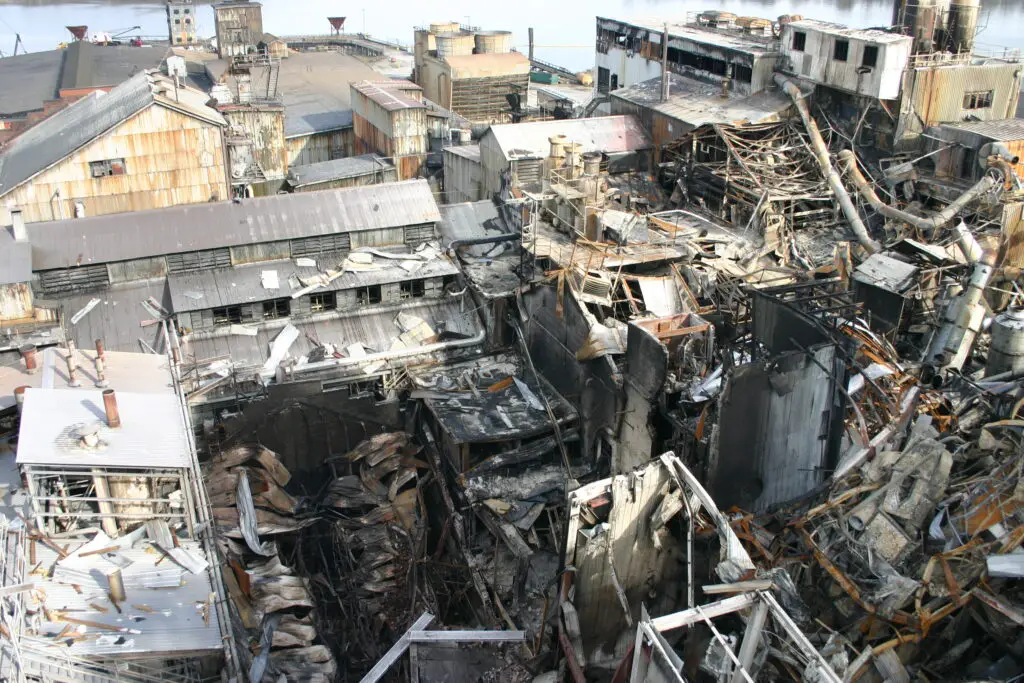 Yes, sugar is flammable. Chemically speaking, sugar is made of carbon, hydrogen and oxygen. Given the right conditions, these three elements are flammable and combustible.
Should you dispose of the table sugar in your pantry right now? Not so fast.
Not all types of sugar are flammable. You should just be cautious of sugar dust or powdered sugar.
Sugar dust is flammable. Sugar dust explosions also happen.
Why is this?
Compared to your ordinary table sugar, powdered sugar is made of super minuscule particles. If disturbed, such as when it is dislodged shaken, those tiny particles could float in the air.
Since powdered sugar particles take up lesser space, they gain much more surface area allowing them more access to oxygen. As they are dispersed in the air, those fine particles could form a cloud and create a powerful explosion when ignited.
Is Sugar Dust Explosive?
Indeed, sugar dust is explosive.
Let us remember that sugar dust is combustible dust, hence, it presents a risk of an explosion.
An explosion does not happen all the time, though. It needs the right circumstances for sugar dust to explode.
For one, there needs to be a build-up of fine sugar dust in the air. When these clouds of dust are airborne, they get more oxygen, which is one of the three elements of starting a fire. In the presence of an ignition source, those fine particles can ignite.
When one sugar dust ignites, it sort of touches the next particle and then the next particle after that, creating a chain reaction. When this happens, a sugar dust explosion takes place.
Dust explosions are not limited to powdered sugar alone. Other types of fine particles, such as flour, powdered milk, and cornstarch, could cause dust explosions.
About the Imperial Sugar Refinery Explosion
The Imperial Sugar Refinery Explosion is one of the most talked-about sugar dust explosions.
This dust explosion took place on February 7 2008 in Wentworth, Georgia. The dust explosion in this sugar dust refinery claimed 14 lives and injured more than 30 people. This happened just two years after the Chemical Safety Board publicized its study on combustible dust hazards.
The Imperial Sugar Refinery is a massive processing facility consisting of three silos. Screw conveyors and bucket elevators connect the packaging building.
According to the Chemical Safety Board, the sugar refinery explosion was caused by two major factors. First, is that there were tons of spilled sugar from the dust collectors and conveyor belts.
Combustible sugar dust is usually produced in the final stage at the factor or refinery. Refined sugar goes through the conveyor belt to remove all the moisture and then deposits the dust into silos.
So, there was a lot of dust accumulation below the sugar storage silos. The amount of sugar dust in the Imperial Sugar refinery reached the minimum explosible concentration. According to the Chemical Safety Board, the source of ignition was overheated bearings. These seem to have triggered the first explosion.
The first explosion sets the stage for more dangerous explosions. It amps up the temperature in the environment, causing even more of the dust to ignite and combust.
The primary explosion dislodged some of the fugitive dust in the vicinity and resulted in the secondary explosion. Unfortunately, secondary dust explosions tend to be more catastrophic, which most likely contributed to the death toll in the Imperial Sugar Refinery explosion.
Related Posts
Is Table Sugar Flammable?
Refined sugar is combustible dust, but table sugar is not.
Why is this when both are sugar?
According to the Occupational Safety And Health Administration or OSHA, combustible dust is 420 microns or smaller and burns or ignites when exposed to an ignition source, such as an open flame.
Fortunately, table sugar has a bigger particle size, hence making it not flammable and combustible. Table sugar is not a significant explosion hazard.
You could still safely bake your cake and cookies using table sugar without any fears of an explosion, such as what happened at the Imperial Sugar Refinery.
You could also keep your powdered or confectioners' sugar at home if you're into baking. Combustible dust explosions typically happen when there's a huge accumulation of particles in the air, such as in processing plants and facilities.
At What Temperature Does Sugar Catch Fire?
It takes around 350 degrees Celcius before sugar catches fire. But it would melt before it ignites. So when table sugar is exposed to high temperatures, it turns into molten sugar, hence the possibility of an explosion diminishes.
It's also important to understand that sugar does not necessarily burn when in bulk form. The true risk is when the fine particles of sugar float in the air and get in contact with potential ignition sources such as an open flame.
What Happens If Your Heat Sugar Over the Stove?
You can heat sugar over the stove to produce molten sugar, also known as caramel. Sucrose or table sugar loses its water content when heated, breaking it down into glucose and fructose. As you burn the sugar further, other elements break down, giving the molten sugar different tastes and colors.
Can Sugar Be Used as an Explosive?
It depends entirely on the type of sugar and the conditions that they are in.
Simple sugars or sucrose, is table sugar, and it is not explosive. Granulated sugar, which is coarse and has bigger particles, is also not an explosion hazard.
Powdered sugar, on the other hand, is one of the combustible dusts, and can indeed cause explosions. Due to its superfine particles, powdered sugar that's dispersed in the air takes up more surface area.
Powdered sugar is also exposed to more oxygen. If it reaches the minimum explosible concentration and is given an ignition source, then powdered sugar can indeed cause a huge explosion such as what happened in the Imperial Sugar Refinery, at Port Wentworth, Georgia.
---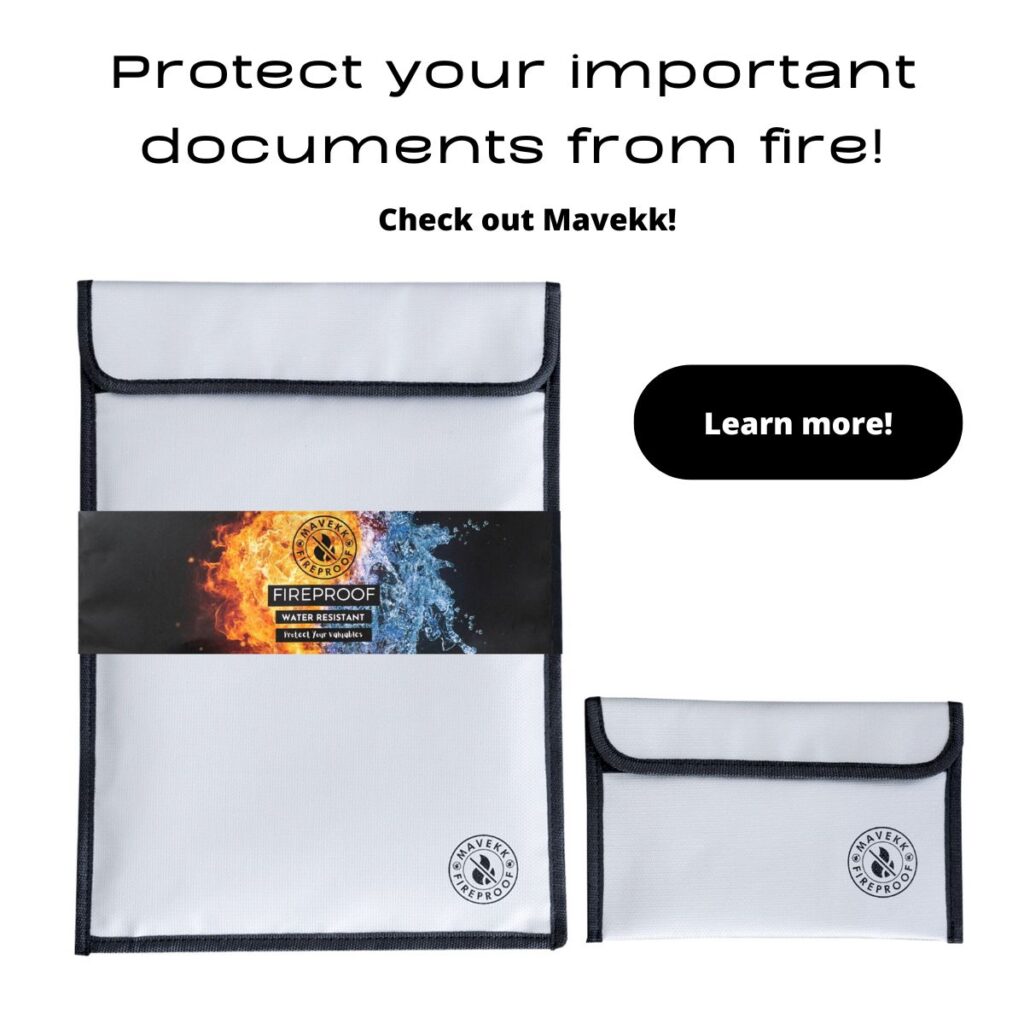 Conclusion
Wrapping up, we can say that regular white sugar or table sugar is not flammable or explosive. When it is heated or burnt, it turns into liquid sugar, which most of us know as caramel.
However, powdered sugar is a different matter. Powdered sugar is a type of combustible dust that presents an explosion hazard. When the amount of those super tiny powders is suspended in the air and comes into contact with an ignition source, then it can produce a dangerous explosion.
Most of these explosions occur in factories and large facilities where a massive amount of sugar is milled. At home, there is minimal risk of a sugar dust explosion.