Wool is one of the most popular natural fibers that's made into clothing, blankets, home insulation, and more. But is wool flammable? And is it naturally flame resistant? You'll find out now.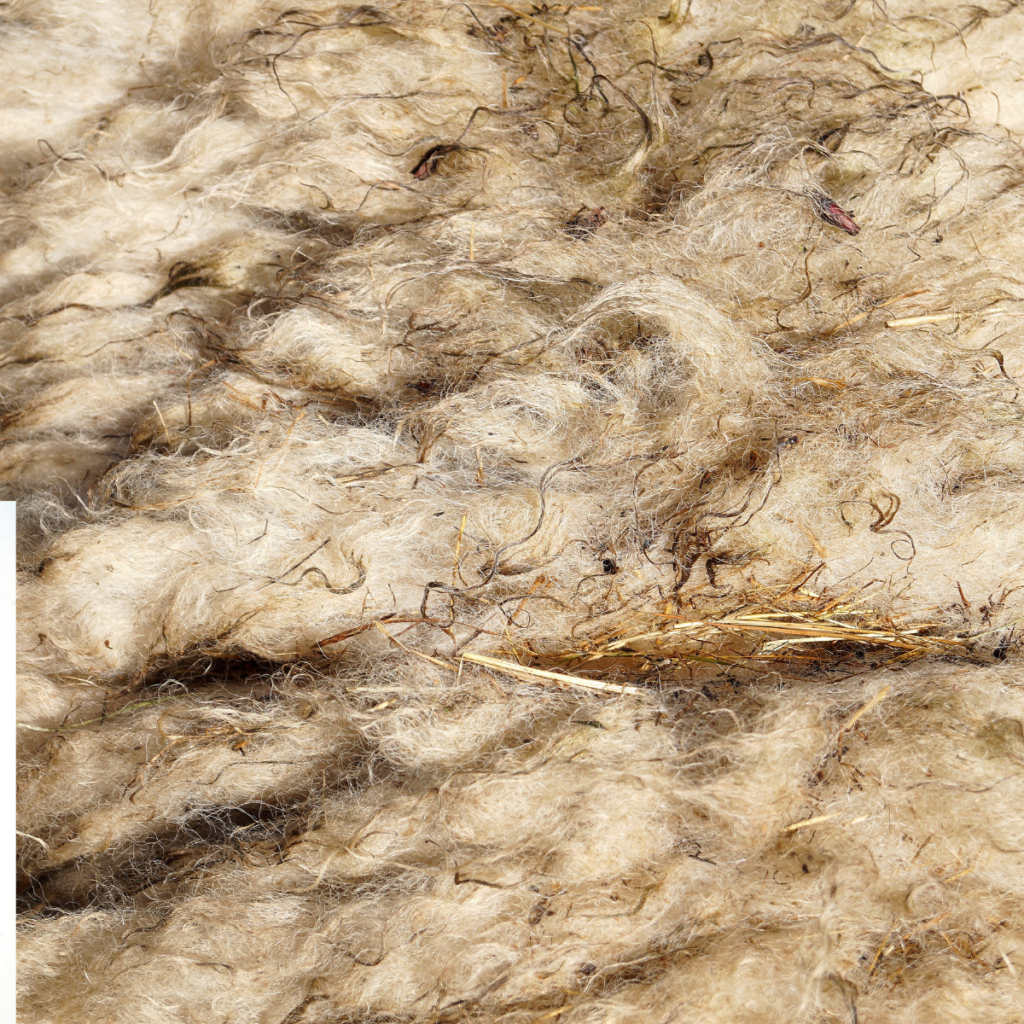 Wool is one of the most commonly used textile fibres today. It is well known for its excellent insulating properties that help keep you warm during cold weather. But apart from wool's insulating layer, wool is also known for its fire resistance.
Wool is a highly fire-resistant natural fiber. Wool fibers form an insulating layer that prevents flame from spreading further. Additionally, wool attracts moisture of up 30%, so it does not ignite easily. Wool can withstand high temperatures, up to 1000 degrees Fahrenheit, making it one of the best fire-resistant materials there is.
What is Wool?
Natural wool is a natural fiber designed to keep us warm. Wool fiber is generated from animals that naturally have wooly coats, such as sheep, goats, and camels.
Wool is one of the most durable, flame-resistant natural fibers. Unlike synthetic materials that melt into the skin when they burn, wool does not. This makes wool one of the best fibers for rugs and carpets. Even the personal protective equipment or uniforms of firefighters and military personnel are made of wool!
How is Wool Fiber Made?
The process of making natural wool fibers can be quite mesmerizing. First, we know that wool comes from animals like sheep and goats, making it a highly sustainable source of fiber.
The natural fabrics made of wool are first made by shearing off the fur from a wool-bearing animal. The collected fur is cleaned and then sorted. Next, wool goes through carding or the process that transforms fur into long strands.
Wool is then spun into yarn, and then it is washed before it is finally woven into fabrics.
Is Wool Fire Resistant?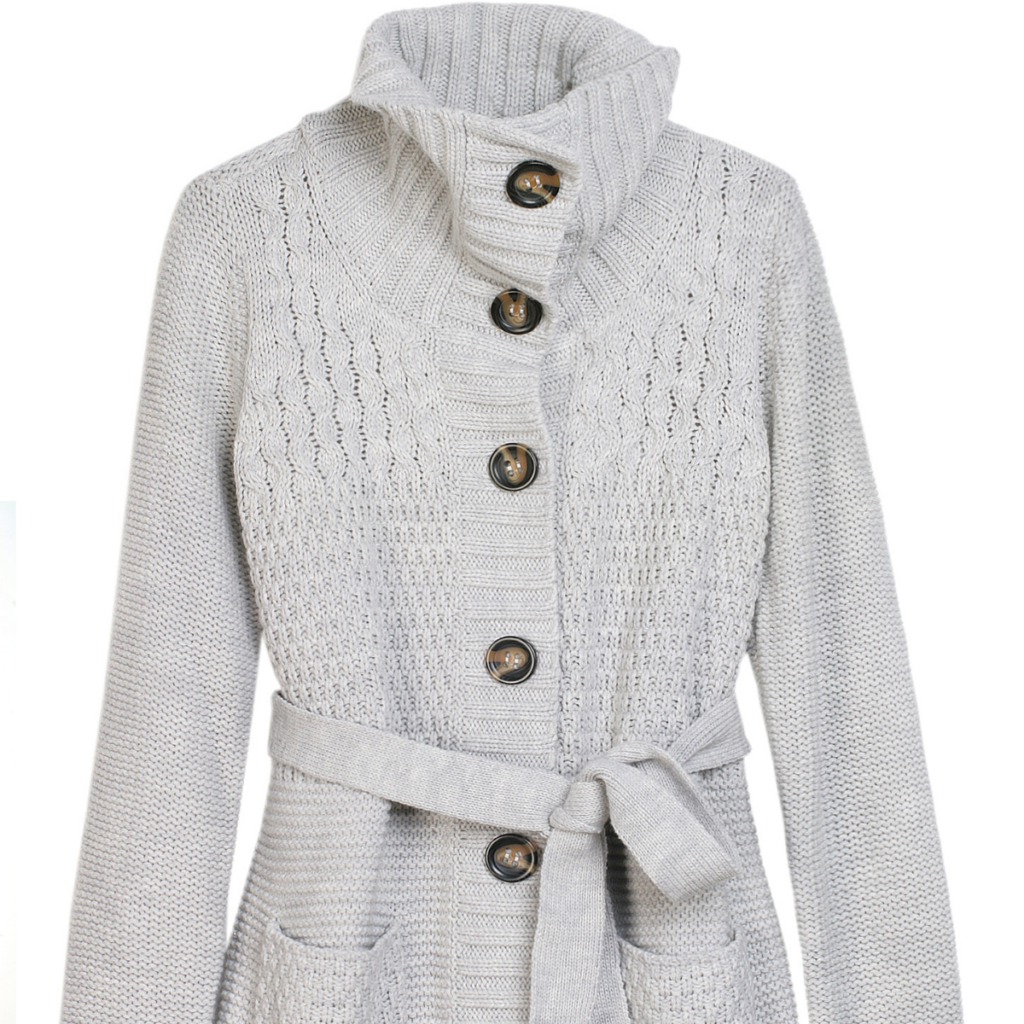 Yes, wool is fire resistant.
Wool has a very high ignition temperature so it won't catch fire easily. If it does catch fire, it will burn slowly.
Wool is inherently flame resistant because it has high nitrogen and water content. It requires more oxygen for it to burn.
Also, wool's cross-linked cell membrane structure will swell until it combusts. So unlike synthetic materials, wool produces less smoke and harmful gases.
If you are wearing clothes made of wool, and a fire breaks out (at a smaller scale, burning at a lower temperature), then you can buy yourself a couple more seconds to take them off and prevent serious burns. Flame retardant materials like wool take more time before they actually burn as compared to other materials, so they provide you with an extra layer of protection in case of a fire.
Is Wool Flammable?
Wool is not flammable. It burns very slowly and when the fire source is removed, it is also self-extinguishing.
Wool may ignite when exposed to extremely high temperatures (around 600 degrees Celcius), but it is significantly less flammable when compared to other natural fibers like cotton and synthetic fibres like polyester.
Additionally, wool has a high limiting oxygen index, the amount of oxygen from the surrounding environment required by the textile fibres to support ignition. Other fibers with low limiting oxygen index burn easily, while those with LOI above 20, such as wool, do not burn readily.
Importantly, wool does not produce toxic gas and fumes when it burns, making wool one of the top fire retardant materials.
Why is Wool Fireproof?
Whether that's natural or synthetic fibers, none of them are truly fireproof. All of them will burn when exposed to high temperatures for a period of time. However, some fibers do burn more quickly than others.
While we can say that wool is not fireproof, it is indeed more flame resistant than other materials. Wool goes through a slower burning process, and it does not melt or stick to the skin.
Wool is naturally flame resistant because of its ability to trap heat. It has natural insulating properties that prevent heat from moving from one place to another.
Does Wool Ignite Easily?
Given that wool is a flame retardant material, it does not ignite easily. it requires extremely high temperatures to ignite wool. And when you take out the heat source, wool will self-extinguish the flame.
Apart from wool's high ignition temperature, wool also naturally has a lot of nitrogen and moisture content, making it further fire resistant. Also, wool requires more oxygen to sustain combustion, so we can definitely say that wool does not ignite easily.
Is Wool Hard to Burn?
Since wool is widely recognised as a flame-resistant fabric, so it is definitely hard to burn. Unlike flammable fabrics that catch fire almost instantly, it takes high enough heat and more oxygen for wool to burn.
The fibers of wool are tightly packed, so there's lesser room for air to move around, suffocating any source of oxygen. With not that much oxygen, a flame is bound to die.
What Happens When Wool Burns?
Wool is a natural fiber that belongs to the family of protein fibers. Wool does not melt when it burns, but it shrinks. The burning process also releases a strong odor that's similar to burning hair. Burnt wool then turns into ash.
Since wool is a natural fiber, there are no risks of off-gassing, or the process of releasing toxic gases in the air when it burns.
Is Merino Wool Fire Resistant?
Merino wool is produced from Merino sheep. Unlike regular wool, Merino wool is softer and gentler to the skin. It also helps to regulate body temperature, and ward away body odor and sweat.
Merino wool is also naturally flame resistant. It has a naturally high nitrogen and water content, making it self-extinguishing and giving it high ignition temperature and low heat release.
As compared to other materials and fabrics, Merino wool is comfortable to wear while giving you utmost flame resistance.
Is Sheep Wool Flammable?
Wool is popularly gathered from sheep. And no, sheep wool is not flammable.
Sure, it may burn given the right conditions, but under normal circumstances, sheep wool will not catch fire easily. In fact, sheep wool is used not just in clothing, but also for home insulation.
Sheep wool is inherently fire retardant, but manufacturers treat it with chemicals like boric acid to make it pest-resistant. Sheep wool is also one of the most durable types of insulation, allowing you to feel cool in your home during the summers, and feel warm in the winter.
Importantly, sheep wool is highly fire resistant. It can withstand extreme temperatures up to 1000 degrees Fahrenheit and is self-extinguishing because it has high nitrogen content.
What Fabric is Fire Resistant?
Different fabrics react differently to heat, so some of them will catch fire and burn, while others won't burn so easily.
Wool is one of the best examples of flame retardant fabrics. Apart from wool, silk is also flammable, but is more fire resistant than other natural fibers.
In terms of synthetic materials, nylon and polyester are the most flame resistant. Instead of burning, these types of synthetic fibers melt when they come in contact with fire. They drip into the skin, causing severe burns.
Some manufacturers are able to produce fire retardant fabrics by coating them with special chemicals which serve as a barrier between the fabric and the flame. Most of these treated synthetic fibers are used in furniture upholstery.
What Fabric is Flammable?
If there are flame retardant materials, there are also fabrics that catch fire quite easily. The most flammable fabrics are cotton, linen, viscose, and rayon. These fabrics are lightweight, so oxygen can flow freely between their fibers. When there is more oxyhen on the burning surface, then the flame is sure to thrive.
Among the synthetic fibres, acrylic is believed to be the most flammable. Acrylic does not burn rapidly, but it melts into the skin when it burns.
Conclusion
Is wool flammable? Yes. Is wool fire resistant? Also, yes.
Wool's inherent flame resistance makes it not easy to catch fire. It is dense and the fibers are tightly packed, giving oxygen lesser room to move around. Wool is also naturally flame retardant because it holds a lot of nitrogen and water content, helping it to self extinguish the flame.
So whether you're wearing clothes that are made of wool fabric, or enjoy the feel of a wool blanket or carpet, it helps to know that wool is fire resistant. It may not be totally fireproof, but wool is non-flammable and provides more fire safety compared to other synthetic fabrics.