Coconut oil has become one of the most popular kitchen condiments over the past few years. But is coconut oil flammable and perfectly safe to cook with? Or does it cause kitchen fires and hazards? Find out now.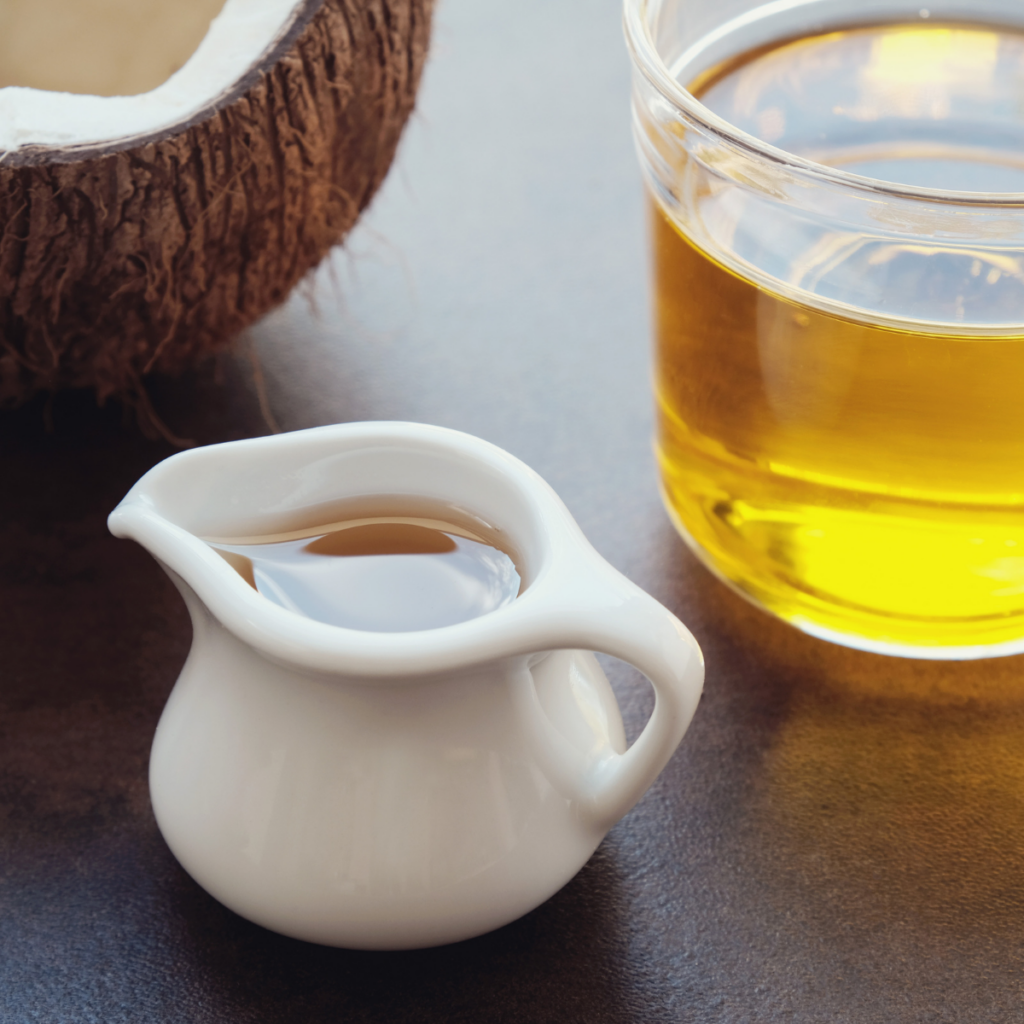 Coconut oil has several touted benefits, so it's not surprising that a lot of people are using it nowadays. In the kitchen, coconut oil is used for so many cooking methods, ranging from sauteing, searing, stir-frying, and deep frying. Some bakers even use coconut oil as a substitute for butter.
But since you're dealing with coconut oil while cooking where there's an open flame, we often encounter this question: is coconut oil flammable?
Does it burn or catch fire when exposed to an open flame? We believe that understanding cooking oils and how they react when exposed to fire is a good way to know which oil is best for which cooking method. And in this case, we will discuss coconut oil in-depth.
What is Coconut Oil?
From the very phrase itself, coconut oil is oil collected from dried or fresh coconut meat. Coconut oil is rich in saturated fat, while fat is composed of smaller fatty acids.
Coconut oil is one of the most popular cooking oils for weight loss as it does not contain cholesterol. MCT or medium-chain triglycerides, a special formulation of coconut oil, help you feel fuller and prevent the body from absorbing fat.
However, the American Heart Association advises using coconut oil in limited amounts only as it tends to raise bad cholesterol levels.
As you can see, coconut oil has both its good and bad sides. But the important thing we have to find out right now is whether coconut oil flammable?
Does Coconut Oil Catch Fire? Is It Flammable?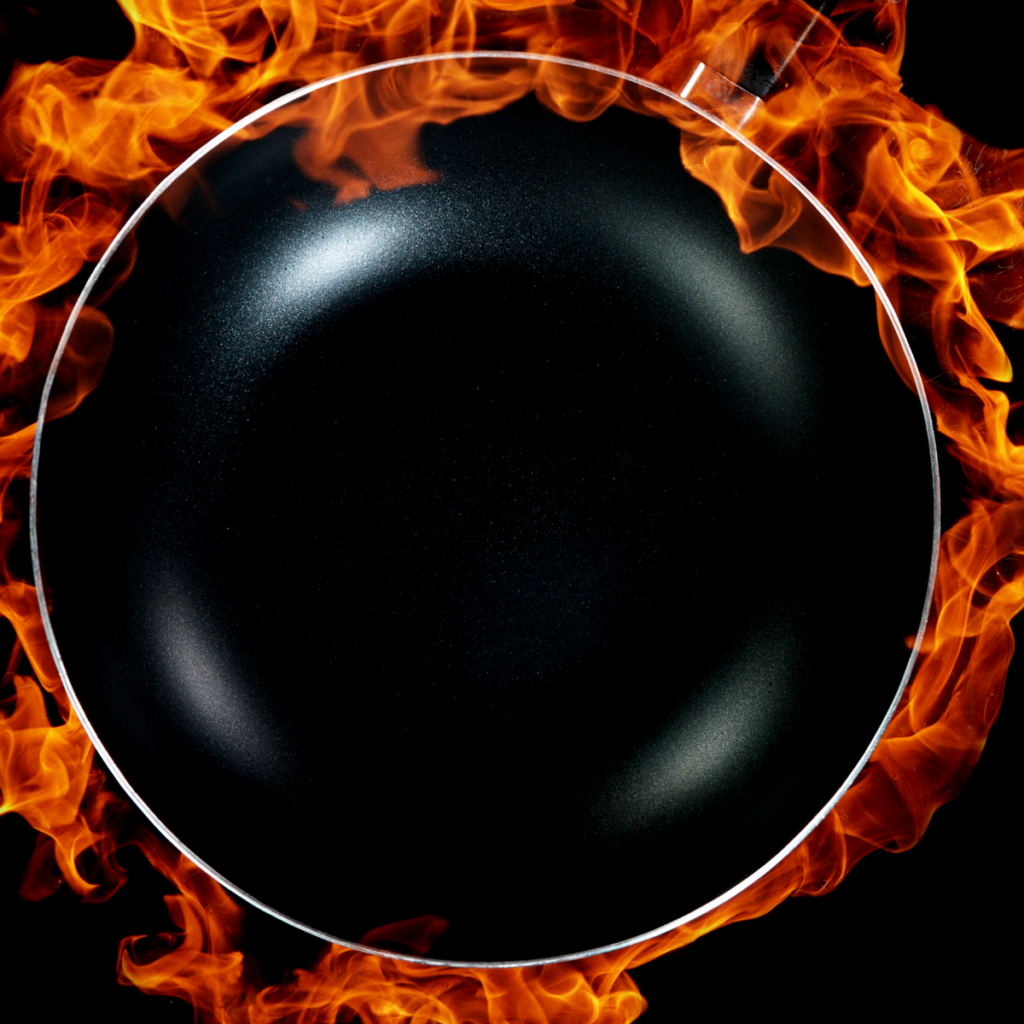 All of the cooking oils are flammable, but their smoke point and flash point do vary.
So yes, coconut oil is flammable. In fact, it is one of the most flammable of all the cooking oils we commonly use.
But that doesn't mean that we should do away from using coconut oil and other cooking oils entirely. It just means that we should be aware of the oil's smoke point and make sure to take caution when cooking with them to prevent any untoward incidents.
Types of Coconut oil: Refined Coconut Oil Vs. Unrefined Coconut Oil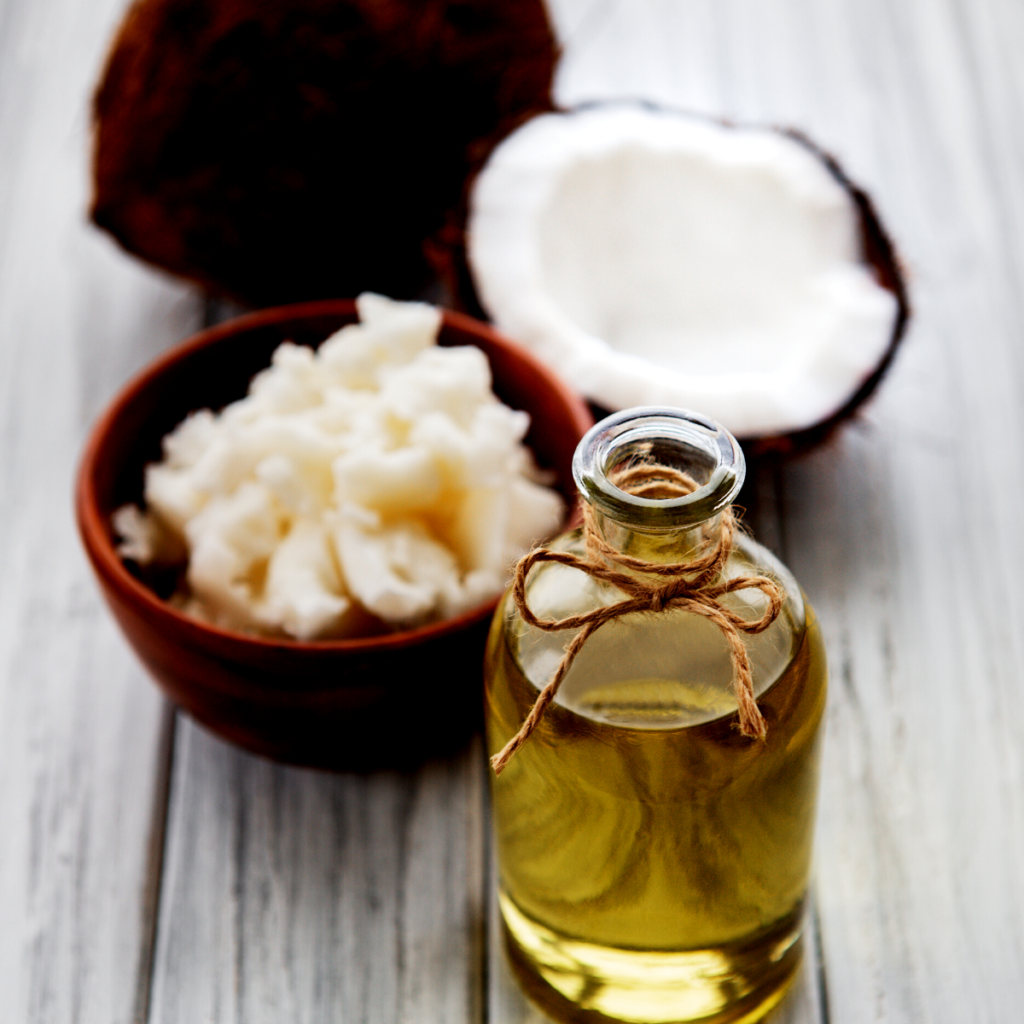 In order to understand coconut oil better, let us take a look at its different types.
Unrefined coconut oil refers to virgin coconut oil. It is made from pressed fresh coconut meat. There are two methods of extracting unrefined coconut oil. The dry method involves drying fresh coconut with heat while the wet method involves pressing fresh coconut oil and milk through a machine.
Unrefined virgin coconut oil has a stronger coconut oil aroma and taste. It also has a lower smoke point compared to other types of coconut oil.
Refined coconut oil goes through a more sophisticated process. First, the oil from the dried coconut meat is extracted through a machine. Then, it is filtered to remove impurities. As a result, refined coconut oil will lose some of its taste and aroma as compared to unrefined virgin coconut oil. Refined coconut oil also has a higher smoke point.
What is the Smoke Point of Coconut Oil?
We have discussed earlier that there are two main types of coconut oil: refined coconut oil and unrefined coconut oil. Now we will learn about the smoke point of coconut oil.
Smoke point refers to the temperature at which the cooking oil starts to break down the fats and releases smoke. It is important to know the smoke point of the cooking oil you're working with so you can use it for appropriate cooking methods.
As for coconut oil, we first have to determine which type we are talking about.
For instance, unrefined coconut oil smokes at 350 degrees Fahrenheit, which is just as low as the smoke point for vegetable shortening. Because of this, you don't want to use unrefined coconut oil for cooking methods that require high heat.
Instead, this type of coconut oil is best used for sauteing and baking. This is also the best type of coconut oil to use for cosmetics and skincare products.
Refined coconut oil's smoke point is 400 degrees Fahrenheit and is best used for high heat cooking methods.
How does Coconut Oil's Smoke Point Compare to Other Oils?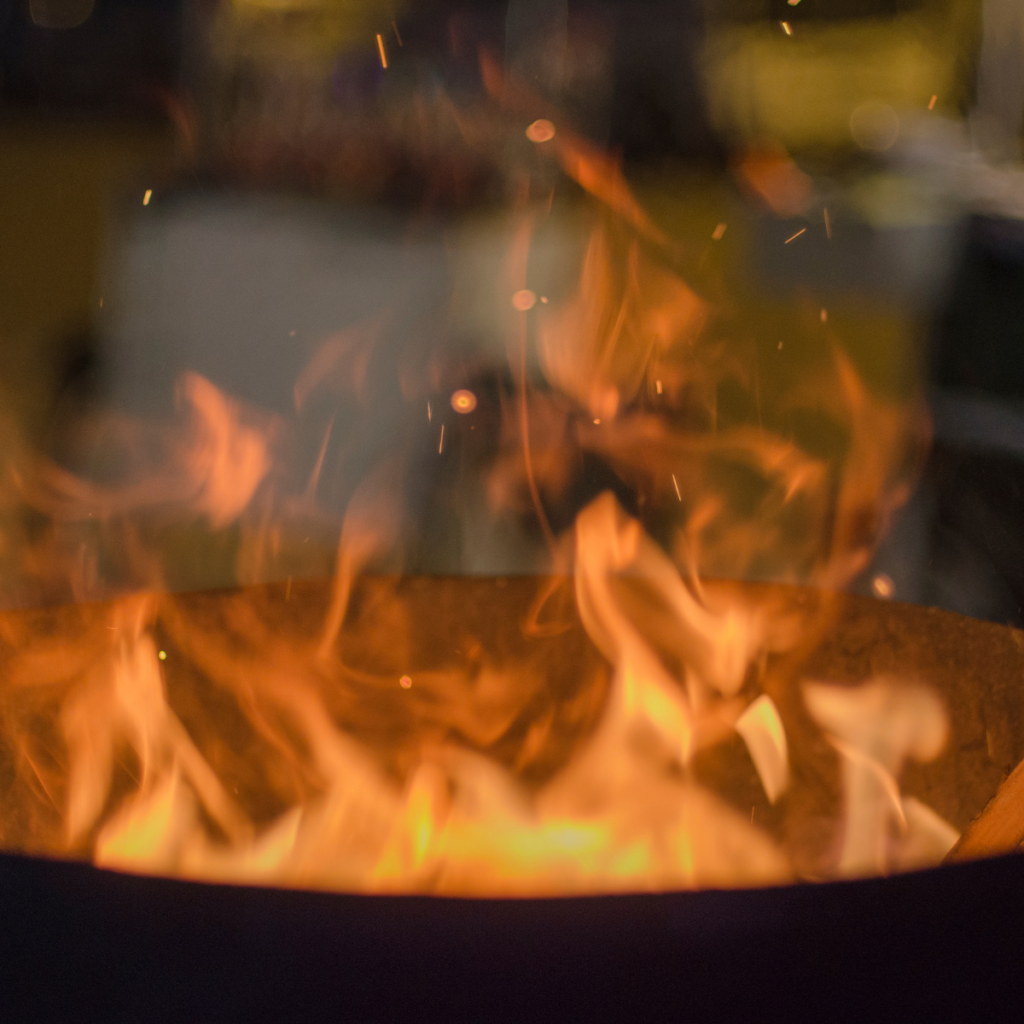 Chances are, you are using more than one type of cooking oil in the kitchen, so it's best that you know what their smoke points are too.
Unrefined Avocado Oil – 520ºF
Vegetable Oil – 400-450ºF
Sunflower Oil – 450ºF
Grapeseed Oil – 390ºF
Safflower Oil – 510ºF
Extra Virgin Coconut Oil – 350ºF
Extra Light Olive Oil – 325-375ºF
As you can see, cooking oil varies in its smoke points, so it's best to use them accordingly. Some cooking oils with lower smoke points are best used for salad dressings, while those with higher smoke points are suitable for very high-temperature cooking.
Can You Start a Fire With Coconut Oil?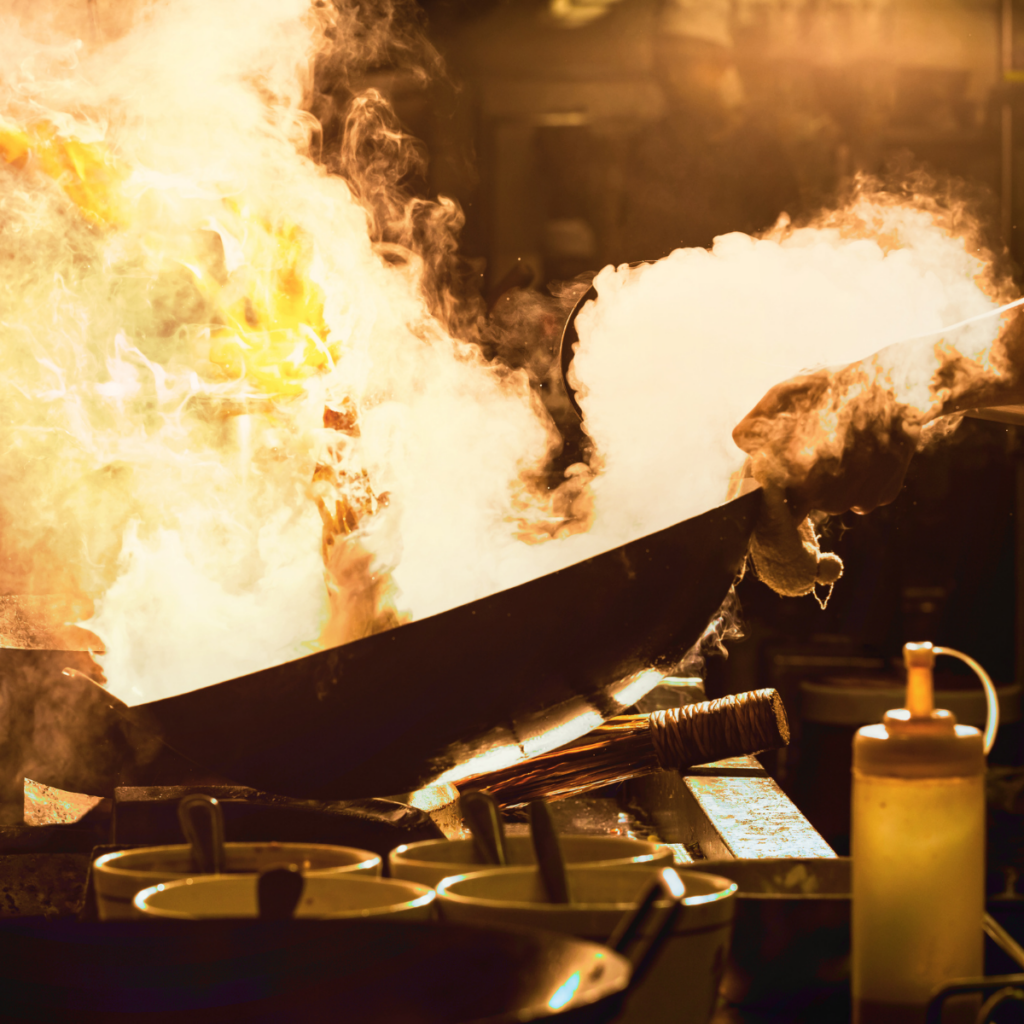 Cooking oils are interesting in that they have different uses and smoke points. As for coconut oil, you've also probably wondered this: can you use coconut oil as a fire starter?
As it turns out, yes, you can start a fire with coconut oil. Using coconut oil as a fire starter for people who enjoy outdoor barbecues and camping.
First, you have to melt coconut oil. You can do this over a flame or in the microwave. Now take a couple of cedar chips or cotton balls and dip them in melted coconut oil. Let the chips or cotton balls absorb as much coconut oil as possible and let dry. Store the coconut oil fire starter in a sealed container and keep away from heat.
When starting a fire, simply light a chip or cotton ball and you'd be amazed by how quickly and easy it can ignite.
Related Posts:
Grease Fires Caused by Coconut Oil: What are They and How to Deal With Them?
We now know that coconut oil is flammable cooking oil and can be used to start a fire. But what happens when coconut oil burns? Is it a fire hazard?
The short answer is yes, when coconut oil comes in contact with a heat source, a grease fire can occur. A grease fire can happen when you leave cooking oil on the flame for far too long (let's just say you got a little distracted), and the oil starts to smoke or burn. The cooking oil will ignite at some point and cause a fire.
And this is why it's important to emphasize time and again the smoke point of the oil you're cooking with.
The best thing to do is to prevent grease fire from happening. Stay in the kitchen and focus on cooking. If the oil burns or starts to smoke, reduce the fire or turn it off completely. It just means that the cooking oil is
But in case a grease fire occurs, make sure to turn off the fire immediately and cover the pan with a lid. Don't try to move the pan uncovered as hot oil might splatter on you.
If the fire is quite small, you can sprinkle some salt and baking soda to put out the fire. As a last resort, use a class b fire extinguisher to kill the fire. And if you can't manage the fire by doing these things, remove yourself from the scene and call your fire department immediately.
Frequently Asked Questions
Is coconut oil explosive?
Coconut oil is not explosive, but it is flammable. This means that it can start or catch fire if it is exposed to a high temperature for a period of time.
What oil can catch on fire?
Cooking oils are all flammable, but they have different smoke points. If they reach the maximum temperature, they can ignite can catch on fire.
What happens if you burn coconut oil?
Coconut oil is composed of saturated fat, making it highly stable even in high-temperature cooking. However, if you heat oil beyond its smoke point, its structure can get damaged and it may lose its nutritional benefits.
Can coconut oil handle high heat?
Coconut oil has an average smoke point, so it is able to handle high-temperature cooking. This makes coconut oil ideal for frying food. However, you have to stay cautious and not let coconut oil get overheated to prevent grease fires.
Related: Is Helium flammable?
Conclusion
All of us have cooking oils in our kitchen, and many might even use coconut oil. It is important to remember that coconut oil is flammable, as most cooking oils are. Cooking with coconut oil is generally safe, but just always be careful to heat it over its smoke point and stay focused in the kitchen.