Fancy getting helium balloons for a birthday party? But isn't helium gas flammable? Here's what you need to know about Helium gas and whether or not it's safe to use Helium balloons.
Helium balloons are a great hit among kids and adults alike. They are colorful, they float in the air, and they just add more life to any occasion.
But there's often the question about keeping your family safe around these Helium balloons. Doesn't a Helium-filled balloon explode when it comes into contact with a flame or heat source, birthday candles, for instance?
What is Helium?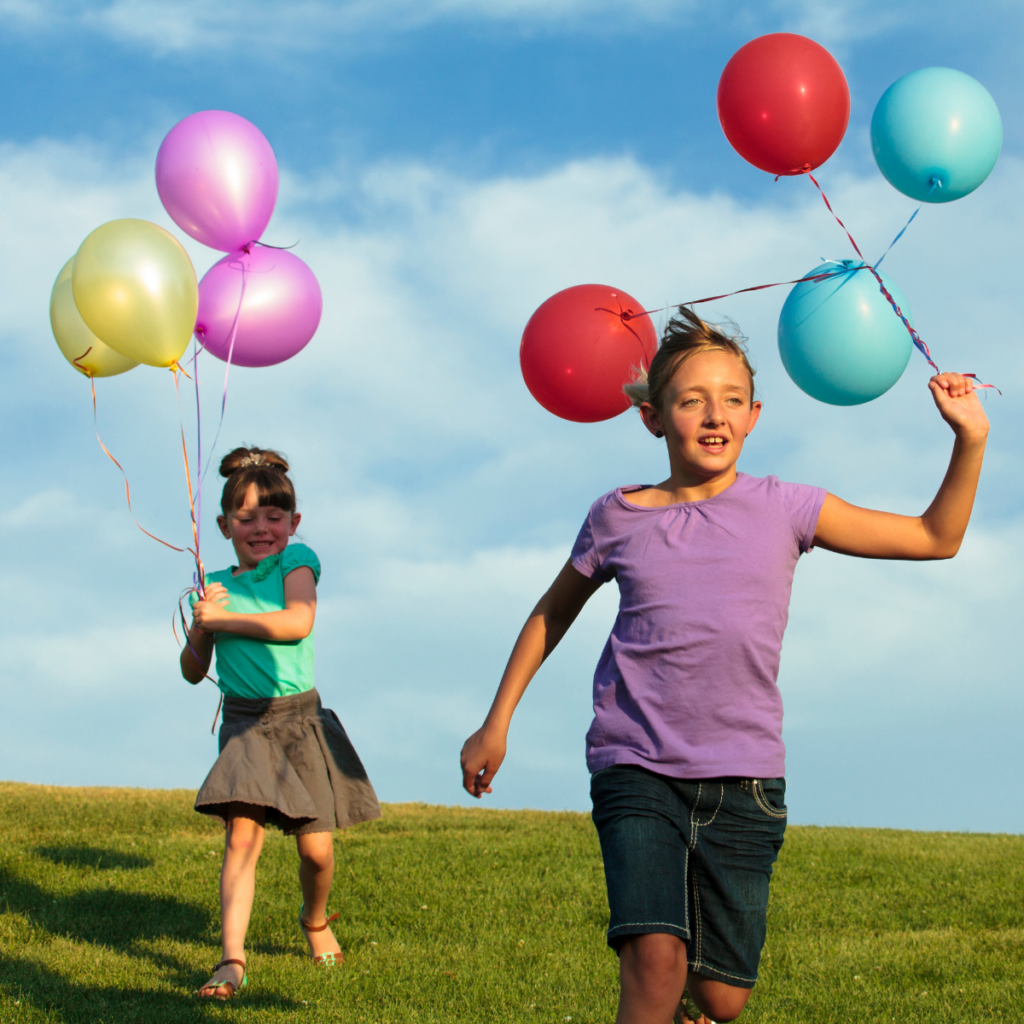 Helium is the second most abundant element in our universe, coming only next to hydrogen. It is a non-renewable natural resource that comes from natural gas deposits. You can find a lot of these natural gas deposits in Texas, Kansas Oklahoma.
Helium exists mostly as natural gas. But among the other gases, Helium has the most unique properties.
First, Helium is an inert gas or a noble gas. It is a nontoxic gas that is colorless and odorless. But Helium's most remarkable feature is that it is so stable that it does not go through a chemical reaction when it comes into contact with other substances, such as a heat source.
Interestingly, Helium also has the lowest melting point and boiling point among all the other gases. Helium liquid exists only when its temperature is almost absolute zero.
Uses of Helium
Helium is used more popularly to inflate balloons, but there are more important applications for Helium.
In medicine, it is used in important diagnostic equipment such as MRIs.
Helium is also used in airships, aircraft, and in pressurizing rockets.
It is also used as a cooling agent for nuclear reactors.
It is used to test air conditioning units, refrigerators, and fire extinguishers.
Divers also use Helium mixed with oxygen so they can breathe underwater.
Even airbags in cars use Helium gas.
Why Does a Helium Balloon Rise in the Air?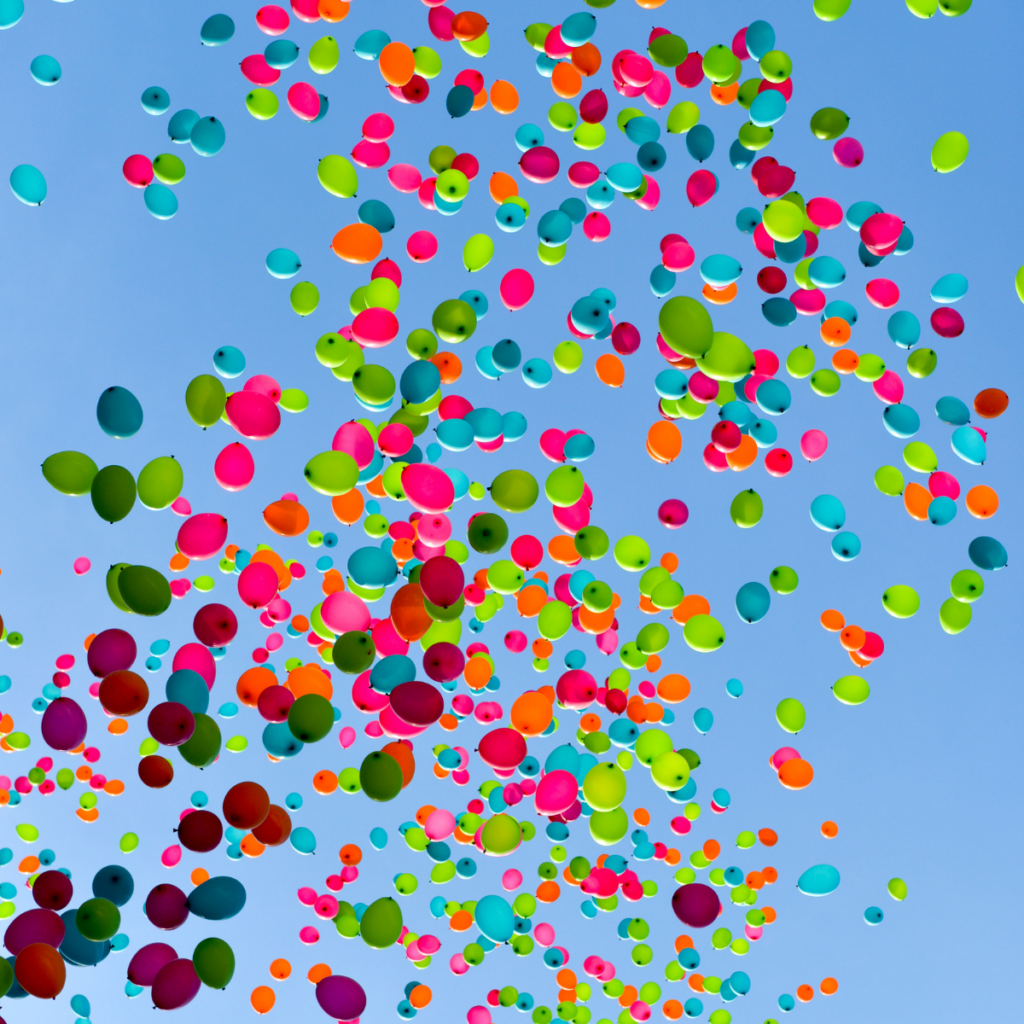 Helium is a noble gas that's lighter than air. A Helium balloon rises in the air because even if a balloon is filled with Helium, as long as the Helium gas is lighter than the air surrounding it, then the balloon is bound to move upwards.
So Helium is lighter than air density and the law of buoyancy explains why Helium-filled balloons float in the air.
Is Helium Flammable?
Helium is a lifting gas and it is placed inside which are commonly called helium balloons. There is no doubt that Helium balloons add fun to a party, but is helium flammable? Does it catch fire?
The answer is no, helium is nonflammable. It does not explode and it does not catch fire. As one of the most stable elements, Helium does not create a chemical reaction when it touches a heat source, under normal circumstances. This literally means non-combustible.
Therefore, it is not true to say that Helium gas causes exploding balloons. If anything, a Helium balloon will just pop when it comes into contact with a heat source, just like any other ordinary inflated balloon.
Why Do Balloons Explode?
If you hear of an incident of balloons catching fire or exploding after coming into contact with flame or heat, we're definitely not to blame Helium gas for it.
Instead, let's look at the other elements which can cause such an explosion.
First, there's hydrogen gas. Hydrogen gas, like Helium, is very light. It is even lighter than air. It also follows that hydrogen balloons will also rise and float in the air.
But the thing about balloons filled with hydrogen is that hydrogen is flammable. When a hydrogen balloon touches a heat source, say the birthday candles, it creates a chemical reaction that causes it to explode. So if you hear about balloons catching fire, then it is most likely that they were filled with hydrogen.
Unfortunately, hydrogen-filled balloons are still being used in many parts of the world. This is because there's more supply of hydrogen and it is a lot cheaper than Helium. Still, you want to do away with this option if you want to keep your family and guests safe.
Related Posts:
What Happens When you Inhale Helium?
Although Helium gas is mostly harmless as far as filling up balloons is concerned, you should do away from inhaling helium.
Inhaling helium changes your voice. You sound like a chipmunk and that can be pretty hilarious.
That's just a minor side effect, but things could go south. When you are inhaling helium, you are also displacing oxygen in your body. And oxygen is an important element in keeping your body functioning normally. So if you lose oxygen, you could be at risk.
Some of the risks associated with inhaling helium are nausea and lightheadedness. Always look after young kids when they play with Helium balloons. Inhaling helium gas from these balloons can cause asphyxiation.
Frequently Asked Questions
Can the Helium tank explode?
A Helium tank will not explode even in the case of fire. A Helium tank will release the gas inside in a controlled manner.
Is Helium explosive or flammable?
No, Helium gas is not an explosive gas. It is also non-flammable. It will not catch fire or explode when exposed to flame.
Is helium as flammable as hydrogen?
Both Helium and hydrogen are noble gases. But the main difference between these two is that hydrogen is flammable while Helium is not. A hydrogen-filled balloon will explode when it comes into contact with a flame source, while a Helium balloon will simply pop.
Does helium react to fire?
No, Helium does not react to fire. As Helium is an inert gas, it is non-combustible and it doesn't burn.
Conclusion
Balloons are a great addition to any party, only if they're filled with Helium gas. Since Helium is a stable element and does not react to fire, there is no threat of explosion or catching fire.
However, if you use hydrogen balloons, and these balloons come into contact with a heat source, they could totally explode. There have been numerous accounts of real explosions due to hydrogen balloons, so this is something you should always be wary of.