Drinking wine is one of the best ways to relax and unwind. But have you ever asked yourself this: is wine flammable? Can wine catch fire? You're about to find out.
Nothing beats capping the day with your bottle of favorite wine. Not only does wine helps relieve stress and calm you down, but it is also medically beneficial when consumed in moderation. Wine can help fight cancer, normalize blood sugar and reduce the risks of heart diseases.
But is wine really safe to drink, though? Considering that it has alcohol content, doesn't wine catch fire? Won't drinking wine near a fire source, like candles, make it a fire hazard?
What's in Wine?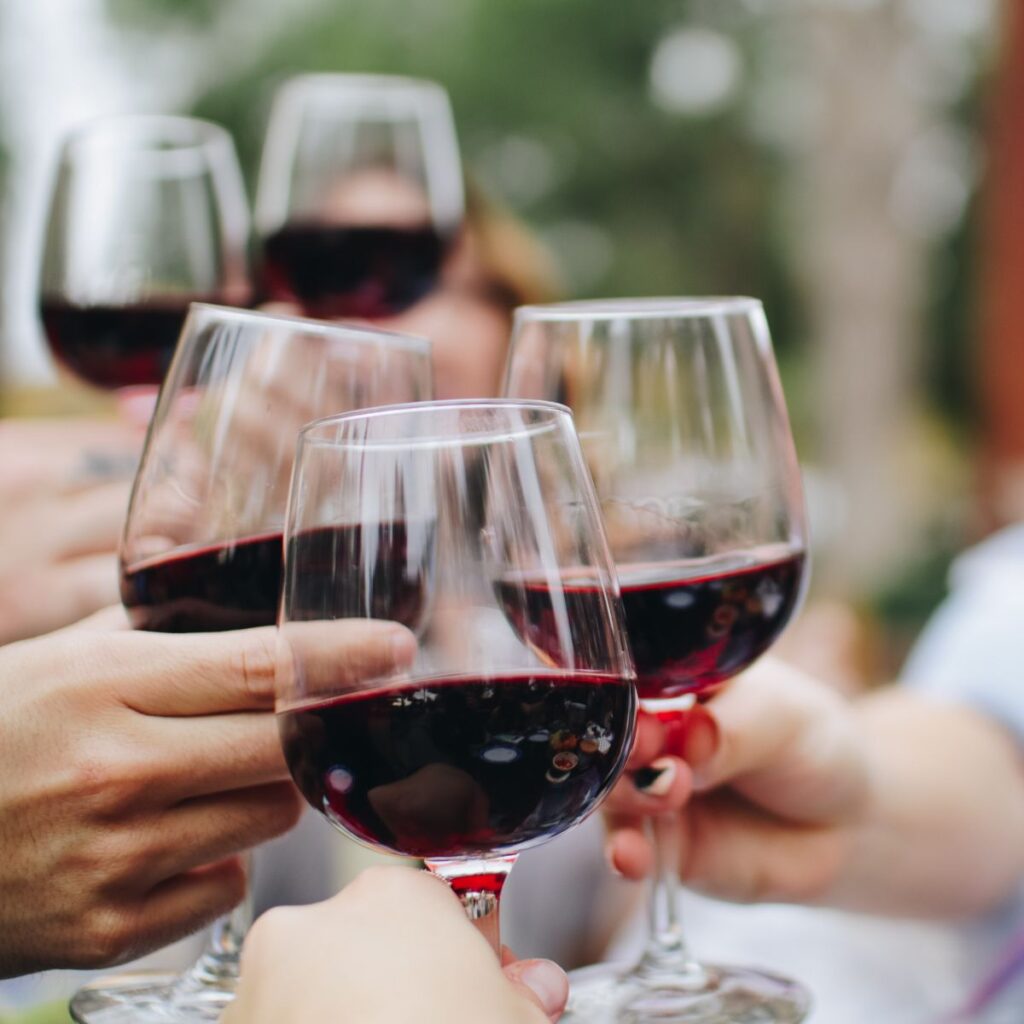 Before we go about wine being a flammable liquid, let's first understand what's in wine.
Wine is produced through the fermentation process. It is often made by fermenting grapes, but other fruits are also used to make wine, such as cranberries and berries. In fact, you can even go ahead and make your own wine.
So through fermentation, ethanol is produced. Ethanol is the ethyl alcohol in wine. Fermentation naturally produces ethanol, that slightly toxic, flammable liquid found in all alcoholic beverages. The more alcohol content a beverage contains, the more intoxicating it is.
It is also important to note that alcohol content is also indicative of a liquid's flammability, and you'll soon see why there's an important connection between the two.
Related Posts:
What is Wine's Alcohol Content?
How alcoholic is wine, though? You ask.
The alcohol content in alcoholic drinks is expressed in percentage (alcohol by volume) and/or alcohol proof. When you buy liquor, you'll often see both figures being indicated on the bottle.
Wine generally has between 5% to 16% alcohol by volume, with an average of 11% ABV. Cooking wine usually has 16% ABV, red wine has an average of 13% ABV and white wine has an average of 10% ABV. Champagne has an average of 12% alcohol percentage.
Is Wine Flammable?
For alcohol to be flammable, it must have at least 50 alcohol by volume or 10o alcohol proof. The more alcohol proof, the more flammable a liquor is.
But as you can see, wine has low alcohol content so it doesn't have enough alcohol to be truly flammable.
If you're wondering, it is not possible to concoct a liquor with pure alcohol through the distillation process alone. You can get as close as 96%, but then that would be highly intoxicating and you would put yourself at risk of alcohol poisoning.
Understanding Flashpoint in Alcohol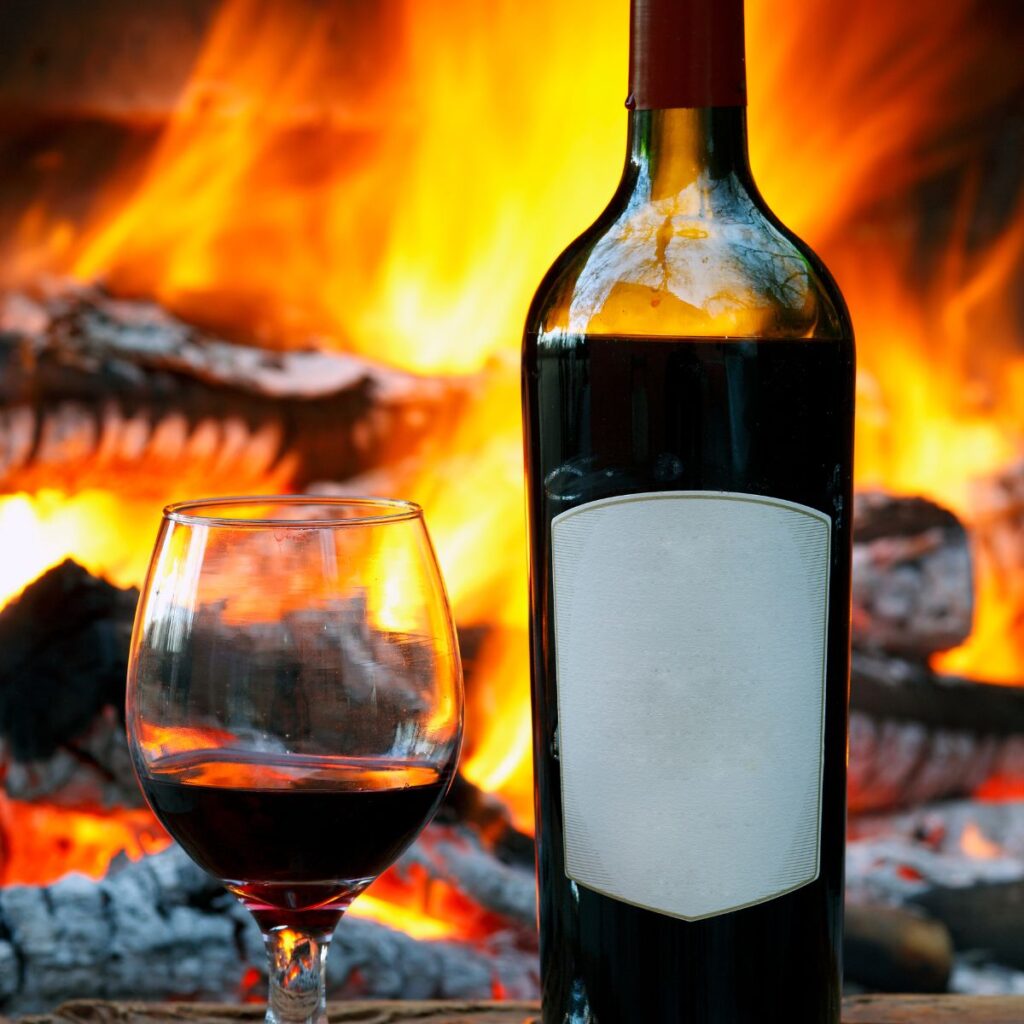 Another important concept to understand when discussing flammability is the flashpoint.
Flashpoint refers to the minimum temperature at which a compound produces enough vapor to cause it to ignite.
Pure ethanol has a flashpoint of 16.6 degrees celsius. But since the ethanol in alcohol has been diluted with water, then most alcoholic drinks have a slightly higher flashpoint. It still doesn't take away the fact, though, that alcohol is flammable.
An alcohol flashpoint is considered flammable if it has over 40% ABV or over 80 alcohol proof.
Given that most wines only have around 11% to 12% alcohol by volume, it is nowhere near being flammable under normal circumstances.
Therefore you don't have to worry that wine might ignite or catch fire while you're having a romantic candle-lit dinner.
Does Cooking Wine Catch Fire?
You've probably wine catching fire when watching chefs on TV or when you visit a high-end restaurant. So it's only right to wonder: does cooking wine catch fire?
The truth is, these chefs are using a cooking technique called flambe, or "flaming." Flaming desserts are produced through this method.
But because cooking wine has an alcohol content of only around 16%, it is too low to be flammable even when near a heat source. Therefore, cooking wine is very unlikely to catch fire or ignite under ordinary circumstances.
Chefs often use alcohol with at least 40% ABV to use in flambe. Cognac and rum are the best liquors for this. However, cooking wine is often added to some dishes to add lend more flavor.
So if you want to "experiment" in your cooking and add wine to your dishes, go ahead and pour some wine. Don't worry, it won't start a fire under normal conditions.
Does Wine Explode?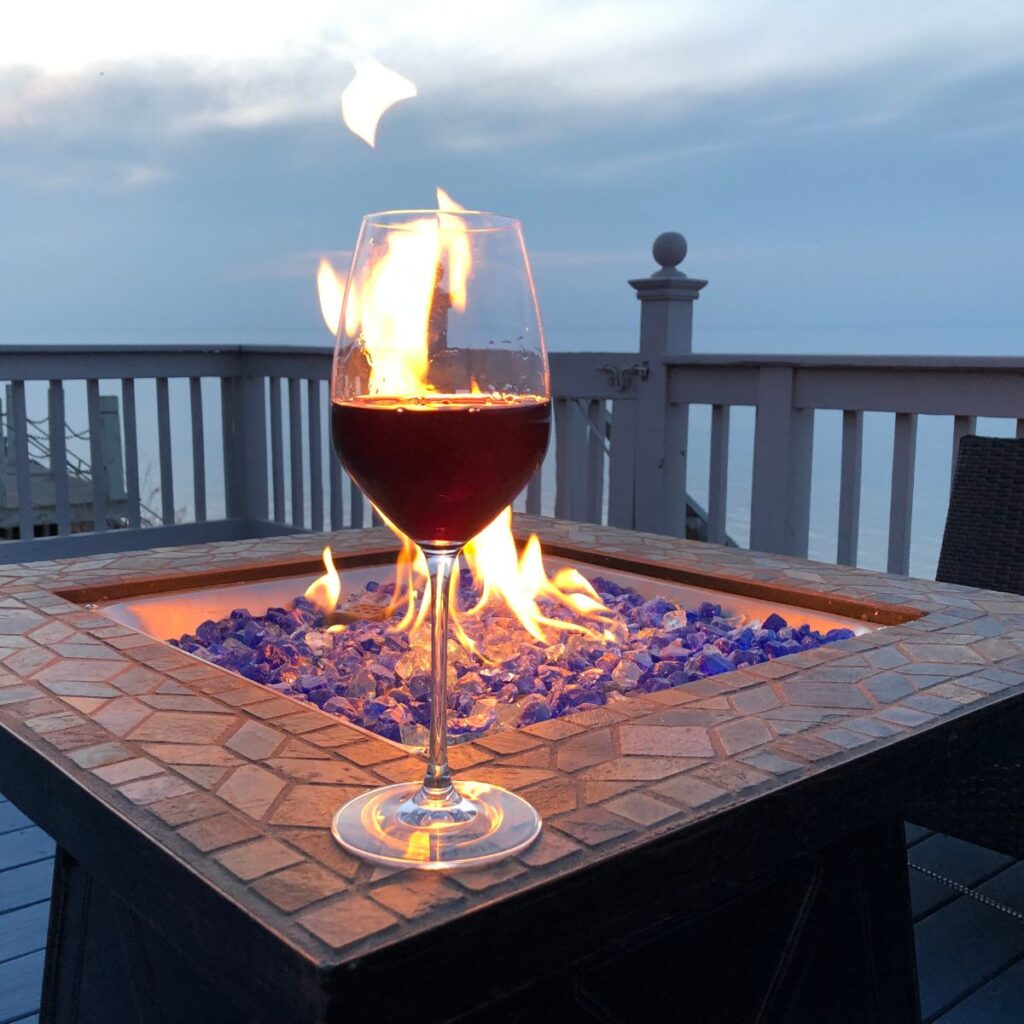 While we now know that wine is not flammable, you've probably heard or read somewhere about wine bottles exploding.
And yes, that can happen.
Let's remember that wine is produced through fermentation. When wine is placed in a poorly ventilated area and in a high temperature, heat can cause the build up of carbon dioxide inside the bottle. Now carbon dioxide would try to find a way to escape, until such time that the bottle can't hold it any longer and eventually explodes.
Wine Safety Tips
Wine is not flammable, but wine bottles can explode and that can be risky if it happens in your presence. So to make sure that you can enjoy drinking wine from here on forward, here are some safety tips to keep in mind:
Store wine bottles in a cool, dark place. Wines are able to preserve their amazing taste and flavor when stored properly. Store wine away from direct heat and light, and in temperatures less than 70 degrees Fahrenheit or 21 degrees Celsius.
Corked wines must never be stored in an upright position. Corked wines must be laid down horizontally to keep the corks moist and
Frequently Asked Questions
What is the flash point of wine?
The flashpoint of wine is around 52 degrees Celsius or 126 degrees Fahrenheit. Wine is not considered flammable because its flashpoint is too low. Flammable liquids have a flashpoint of higher than 100 degrees Fahrenheit.
Can wine burn?
Theoretically speaking, wine will not burn under normal circumstances because it has high water content and low on alcohol. For this reason, wine will not catch fire.
Is alcohol actually flammable?
Yes, alcohol is considered flammable, but it still depends on how much ethanol it contains. Alcohol with (almost) pure ethanol is considered flammable and may catch fire when exposed to an open flame. However, most of the liquors that is easily available on the market has around 80 proof, which is still flammable but the fire won't burn for a long time.
At what percentage is alcohol flammable?
Liquors with alcohol proof of over 100 or 40-50% ABV are considered flammable. They can burn and produce fire when exposed to an open flame.
Is wine flammable when cooking?
No, wine is not flammable when cooking, so it's safe to use it when you cook dishes. Most wines don't have enough alcohol in them to burn. But if you see a barista doing flaming shots, it's most probably that he's using a more flammable liquor, like vodka with high alcohol proof.
Conclusion
Most people fancy drinking a glass of wine, and they don't even need a special reason to do so. Fortunately, wine is not flammable so it's safe to drink it even while you are cooking or relaxing before an open flame. You can even safely pour some red wine into some food that you cook.
Hard liquor is another matter, though, because they tend to have a higher alcohol percentage than wines. You can still drink alcohol, but take caution when consuming flaming shots. But where wine is considered, go ahead and enjoy a glass or two and don't worry about accidentally starting a fire.