Fiberglass is one of the most popularly used insulation materials in the world today. But is this insulating material perfectly safe to work with? Is fiberglass flammable?What are the odds of fiberglass catching fire?
Fiberglass is a strong material that's surprisingly easy to bend, shape and mold into almost anything. It's no wonder that fiberglass is used in so many applications and industries.
But what about fiberglass as an insulation material? Is fiberglass insulation fire resistant and fire retardant? Is it flammable or not?
Fiberglass insulation is not flammable and is highly fire resistant. This amazing material can withstand high temperatures without catching fire. It is an excellent insulation material because it slows down the spread of fire by trapping air pockets, preventing heat transfer among the walls of your home.
This post contains affiliate links. I may earn a small commission at NO extra cost to you for purchases made through these links. Disclosure.
What is Fiberglass?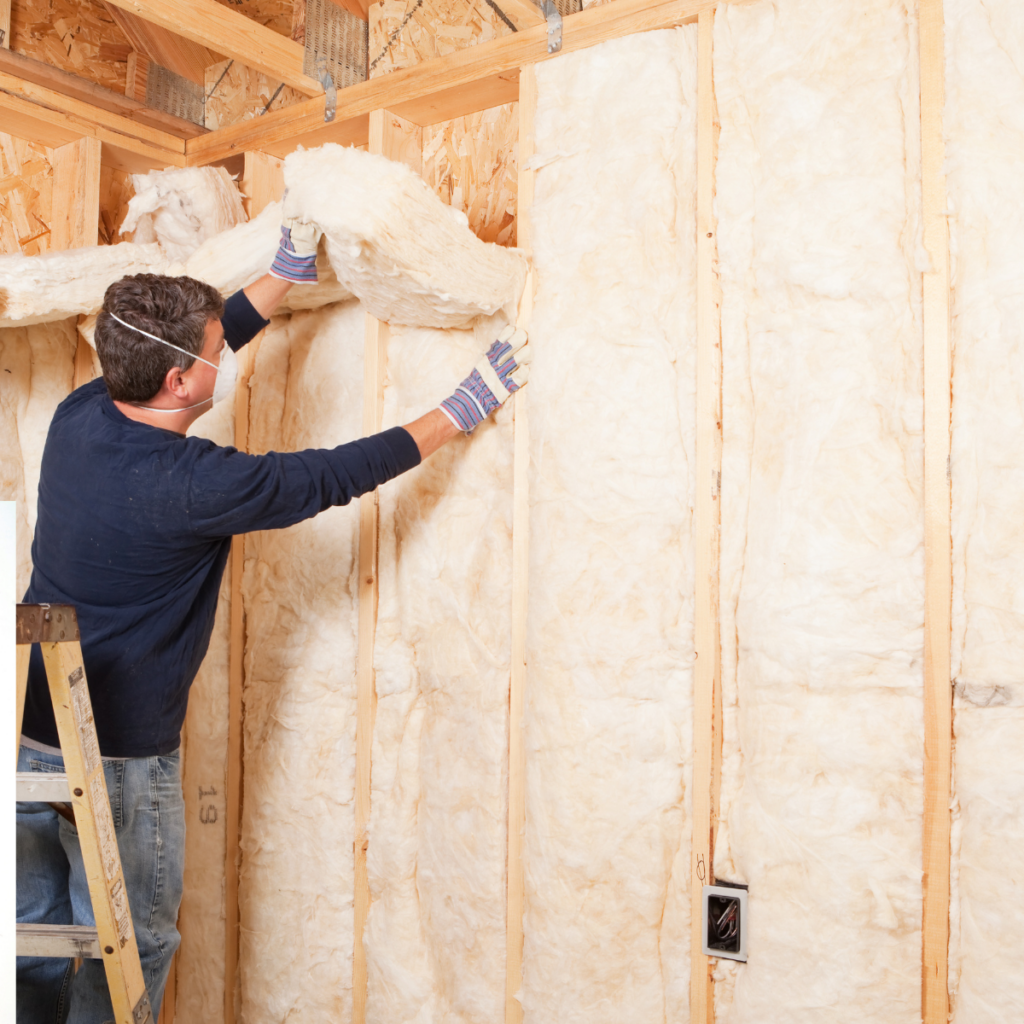 As the name suggests, fiberglass is made of fibers of glass. It is made with silica sand, limestone, and soda ash, cooked in extreme heat up to 3000 degrees Fahrenheit, until melted. The molten fiberglass is then spun to form very thin fibers, trapping air pockets between those fine strands.
Although lightweight, fiberglass is such a strong material that can be fashioned into almost any shape. Fiberglass insulation is just one of its many applications. Fiberglass is also used in aircraft, swimming pools, bathtubs, roofing, and more.
How Does Fiberglass Insulation Work?
When it comes to fireproofing your home, picking the right insulation materials matter a lot.
And fiberglass insulation happens to be one of the best kinds.
According to the National Association of Certified Home Inspectors, fiberglass insulation works by limiting heat transfer among solid objects. Fiberglass is not a conductor and traps air pockets. This way, the movement of heat during a house fire slows down. 
In the same way, you feel warm during a cold winter because fiberglass insulation keeps the cold air outside from entering into your home. 
What makes fiberglass insulation an excellent insulating material is that it does not pose a fire hazard. Fiberglass batts, or blankets, are commonly used as insulating material in most homes. It is also accessible, cheap, fire resistant, and mold resistant.
Is Fiberglass Flammable? Does Fiberglass Insulation Catch Fire?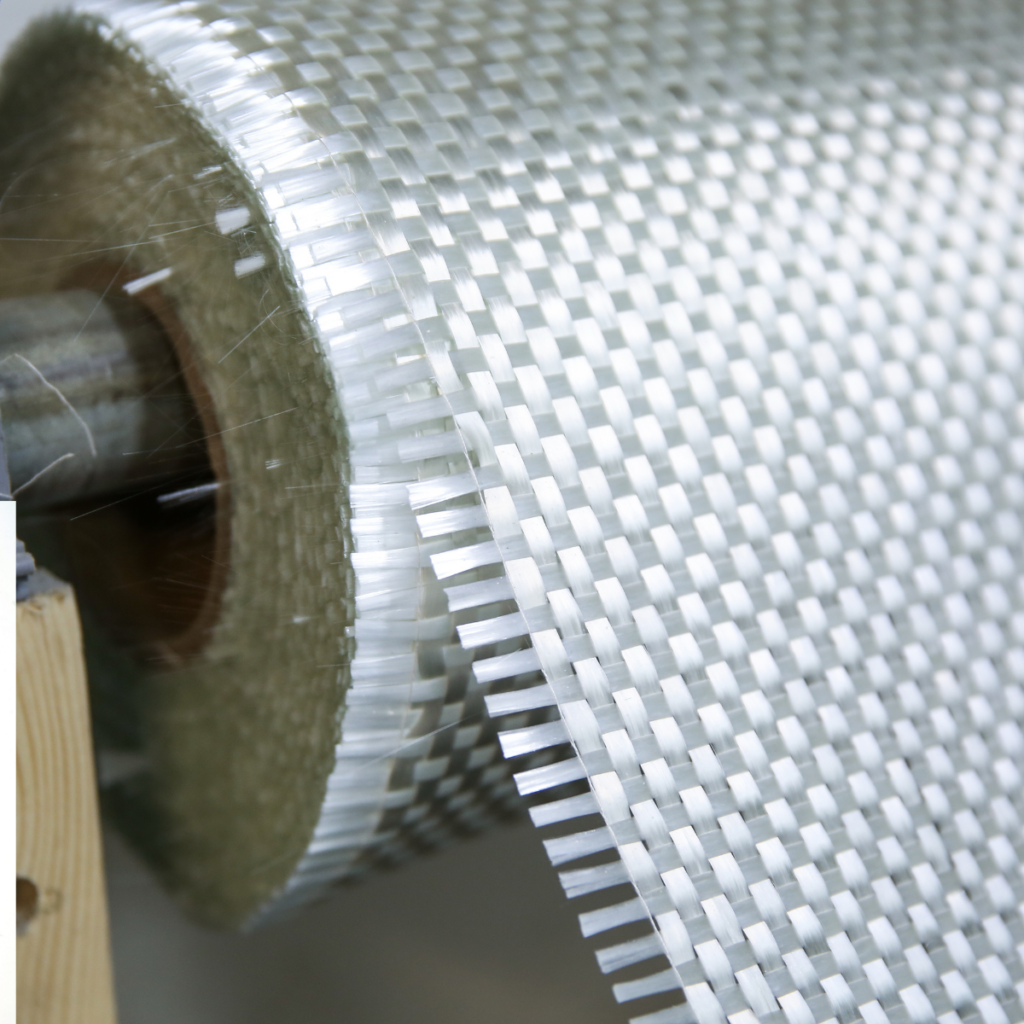 No, fiberglass insulation is not flammable. It is primarily made with silica sand, a non-flammable, non-combustible, and non-explosive material. Additional materials that makeup fiberglass, such as limestone and soda ash, are also not flammable.
In the event of a house fire, one might say that fiberglass insulation burns. But the truth is, it's the paper and foil backings that catch fire, but not the fiberglass insulation itself. So to help strengthen fiberglass's insulation properties, many fiberglass manufacturers add flame retardant adhesives to the product.
At What Temperature Does Fiberglass Insulation Burn?
Fiberglass melts when exposed to extremely high temperatures. The melting temperature of fiberglass insulation is above 1000 degrees Fahrenheit.
There may be some slight variations depending on the type of fiberglass used, but you can expect that fiberglass won't ignite or burn quickly or easily, making it one of the best insulation types in your home.
What Happens If You Burn Fiberglass Insulation?
Fiberglass insulation does not really burn or catch fire, the same way as wood or paper. When exposed to a certain temperature, over 1,000 degrees Fahrenheit, fiberglass would start to melt.
Fiberglass melts at really high temperatures. According to ready.gov, a house fire is typically 100 degrees at room level and goes up to 600 degrees at eye level.
So while fiberglass insulation is usually fire resistant, it can still get hot and melt at extreme temperatures. At this point, everything else inside the house is already burning.
During a house fire, burning fiberglass insulation should be the least of your worries and you should be more worried about getting to a safe place.
Related Posts:
What Are the Risks of Melted Fiberglass?
You should stay away when you see fiberglass melting. There are several potential risks when fiberglass melts. First, molten fiberglass releases toxic fumes that are harmful when inhaled. These fumes can include formaldehyde and other hazardous gases that can cause respiratory problems.
Additionally, molten fiberglass coming into contact with your skin is really dangerous. It is difficult to take it off. It is best to call the fire service right away and evacuate the area. Seek medical assistance if you happen to get burnt by molten fiberglass during a fire.
Is Fiberglass Insulation Toxic?
Fiberglass insulation does a good job of insulating the home, that's for sure. But fiberglass insulation is not something anyone could play with.
Did you know if your skin gets into contact with the fine strands of fiberglass, you could develop irritant contact dermatitis? Fiberglass can irritate your skin and eyes, and you may experience itching and getting skin rashes.
Inhaling fiberglass is not a good idea too. The airborne dust in fiberglass can lead to coughing and wheezing. If you are going to install the installation yourself, you need to be aware of these and wear proper gear to protect yourself.
Other Forms of Insulation
While fiberglass insulation is popular for it is cheaper, more flexible, and has high fire resistance, there are still other materials you can use for insulation. Check out how fiberglass insulation fares against these other insulation materials.
Cellulose Insulation
Cellulose insulation is an eco-friendly, sustainable and biodegradable type of insulation. Manufacturers typically coat cellulose insulation with fire retardants like boric acid to make it more efficient and fire resistant. Boric acid also does wonders in fighting wood decay and mold.
Cellulose also has a high R-value, which means it can effectively prevent leakages when properly installed.
The drawback with cellulose insulation is that it has a shorter lifespan and should be installed by professional contractors.
Fiberglass insulation has a high r-value as well and is cheaper than other materials. It is also pretty durable, lasting as long as 50 years.
Both cellulose and fiberglass insulation do not act as a vapor barrier. While both are mold resistant, they can't totally dispel moisture. A vapor barrier can be installed in addition to both insulation types.
Mineral Wool Insulation
Fiberglass and mineral wool are two of the most popular types of insulation.
Mineral wool insulation is made of recycled materials, so it is eco-friendly. However, it has a higher r-value than fiberglass insulation, so it has better thermal resistance. Like fiberglass insulation, mineral wool is also mold-resistant.
The downside of mineral wool facings are combustible but are not a fire hazard if installed with a code approved barrier. Additionally, mineral wool insulation is more expensive than fiberglass insulation by at least 25%.
Spray Foam Insulation
Spray foam insulation is a better insulator than fiberglass insulation because it has a higher r-value. It is also more durable against moisture, making spray foam insulation a better choice if you live in a humid climate.
While both types of insulation materials provide excellent energy efficiency and longevity, spray foam insulation is more expensive and requires professional installation. Fiberglass insulation can be installed by avid DIYers and is a lot cheaper too.
Loose Fill Insulation
This type of insulation makes use of loose fill or blown-in cellulose, fiberglass or mineral wool.
Loose fill insulation is great for small spaces, nooks and crannies, and weirdly-shaped areas. Most of the materials used for loose fill insulation include small pieces of foam, fibers, and other recyclable materials like the newspaper.
Foam Board Insulation
Foam board insulation is another excellent insulation material that many DIYers can work with. It comes in different sizes and thicknesses, and r values that hover between 4 to 6.5. It is an overall great insulator too.
Foam board insulation is moisture-resistant, so it makes sense to use it in places where it could potentially get wet, such as the basement or the exteriors of your home. Also, keep in mind that foam board insulation is more expensive than fiberglass insulation.
Conclusion: Is Fiberglass Flammable?
Can fiberglass insulation catch on fire?
No, fiberglass insulation is not flammable and will not catch on fire. It is able to withstand temperatures of an average house hire, so it is able to reduce heat loss and slow down the spread of fire.
But in case of a house fire, the kraft facing side of the insulation will burn and melt fiberglass. So as far as fire safety and heat resistance are concerned, fiberglass insulation is surely one of the top choices.
Since fiberglass insulation melts when exposed to extremely high temperatures, you should get to safety right away as its fumes can be toxic, and coming into contact with molten fiberglass can severely damage your skin.