We've also seen bartenders lighting liquor on fire. It now makes us wonder whether alcohol is a flammable liquid? Does it really burn and catch fire?
Most people drink vodka at home in a straightforward manner: pour some of this alcoholic beverage into a glass and drink. Some would like it chilled, others mix it with a cocktail.
But when it's happy hour and you're in your favorite bar, drinking alcohol is much more exciting. First, the bartender pours some of the alcohol into a shot glass, does a little dance, and to your surprise, brandishes out a long lighter.
Finally, he lights the very top of the glass until you see a bright blue flame dancing about for a few seconds, and voila, you get a shot of flaming alcohol.
The showmanship of this exhibition is truly a sight to behold, but then you start to wonder: is alcohol considered flammable? Does vodka catch fire? Is it safe to drink flaming vodka?
Are Alcoholic Beverages Flammable?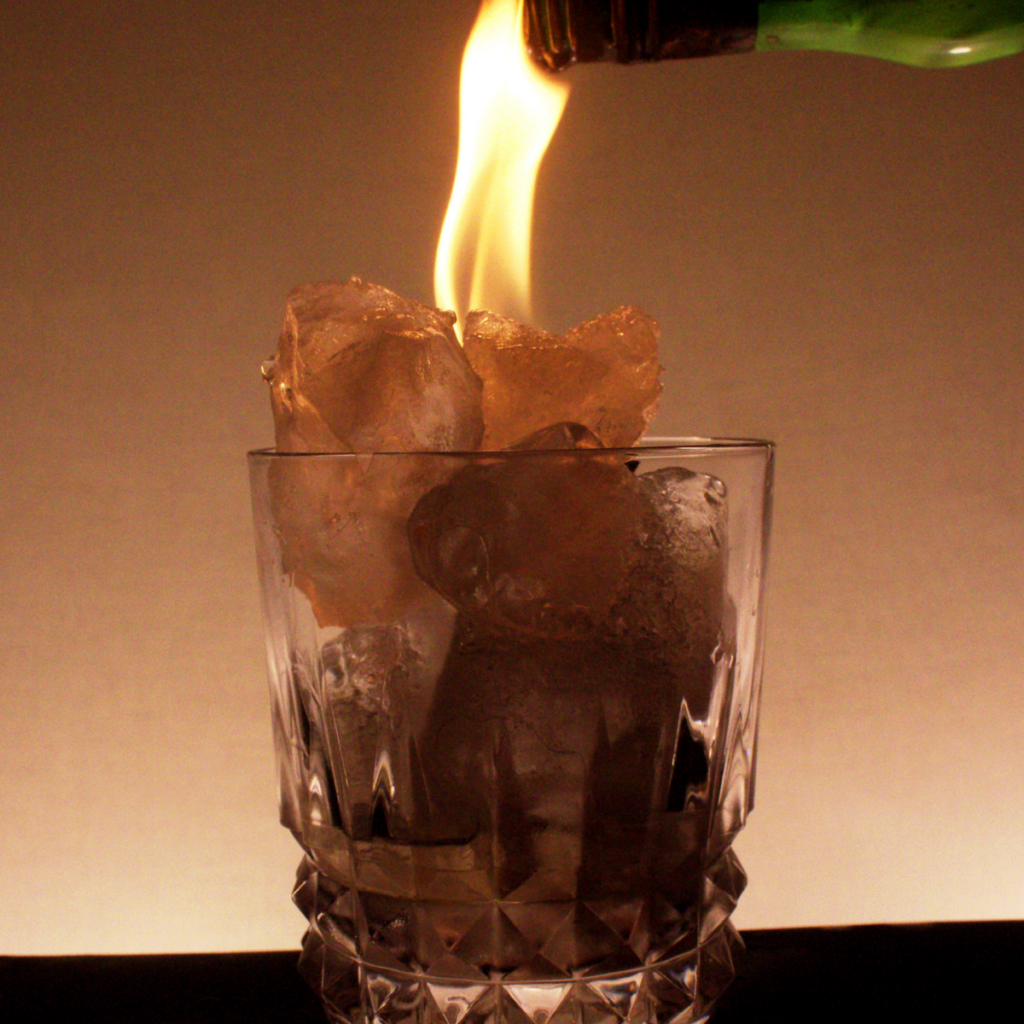 Liquor or alcoholic beverages are flammable, but how flammable they depend on the alcohol content or proof.
Proof measures the amount of ethanol present in alcohol. The proof is often expressed as twice the ethanol content. When you check the label on a bottle, you'll often see two figures: ABV or alcohol by volume expressed in percentage, and the proof. So when you see 40% ABV on the bottle, it implies that is an 80 proof alcohol.
Did you know that in the old days, the proof in whiskey is measured by using gun powder? Gun powder is poured into whiskey, and if the powder ignited, it means that the whiskey is 100 proof.
Going back to the matter of flammability, yes alcohol is flammable.
Alcohol is just ethanol and water. Ethanol is produced by fermenting fruits, vegetables, or grains.
The ethanol in alcohol, otherwise known as ethyl alcohol, is in itself highly flammable. It is a colorless liquid with a pungent taste and is the by-product of fermentation. As alcohol drinks contain ethanol, then alcohol is considered flammable.
Flammability of Alcohol
Being flammable doesn't mean that alcohol will necessarily burn steadily or produce a consistent flame. Higher proof equals more vapor, so depending on the proof, alcohol may ignite temporarily or not at all.
For instance, if you hold a butane torch over a shot of vodka with 80 proof, you might think you see the liquid burning. But the truth is, it is the vapor that catches fire, and therefore produces a flame.
However, if you put a lighted match on the alcohol, it may not catch fire at all. That's because the match will quickly extinguish and won't have enough time to heat the alcohol up and produce vapor.
So, we now look at proof and temperature as a great indicator of an alcohol's flammability. Low proof solutions like wine will catch fire at a higher temperature. For instance, if you add wine to a hot pan, it will still catch fire despite having low alcohol content. Meanwhile, you can't even ignite pure ethanol if exposed to a temperature lower than its flash point, which is 55 degrees Fahrenheit.
Is Vodka Flammable?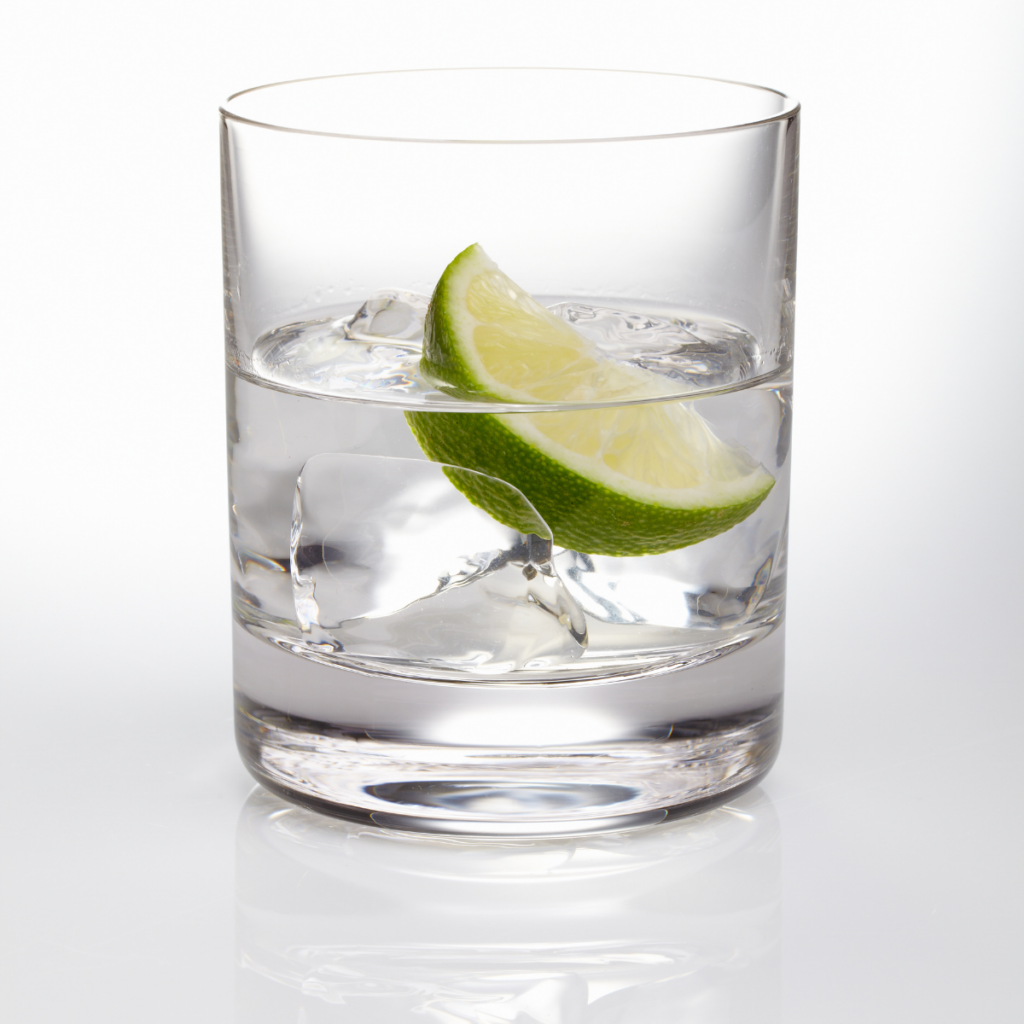 Yes, vodka is a flammable liquid due to the fact that it contains ethanol. But because ethanol is diluted in water, you don't expect vodka to light up and burn energetically for very long. The diluted solution makes vodka flammable, but not flammable enough for the fire to last.
Most vodkas are 80 proof, which means they only have 40% alcohol by volume, and the rest is water. This means that it does not have enough alcohol content to produce a naked flame for a long period of time. It can ignite, albeit momentarily.
Related Posts:
What About Flaming Drinks?
The fact that vodka is flammable makes it an excellent to use for flaming drinks.
Flaming drinks often consist of cocktail drinks with the addition of flammable alcohol. Flair bartenders apply a heat source ignited by way of a blow torch or a lighter's flame. The whole point of a flaming drink is to add more excitement to the drinking experience, and it does add some warmth or richer taste to your cocktail.
Flaming drinks are, of course, flammable. Flaming vodka is no exception. Other spirits used to create a flaming drink include rum, whiskey, absinthe, cognac, and gin.
As for the flaming vodka, you can accidentally blow the flame with just a single breath, so the open flame will only last for a few moments.
However, you don't want to drink it while it is still ablaze. You could risk burning your mouth and hand, and the open flame might light your hair on fire. It's best to let the light die out and give it a few moments more before drinking.
What Are the Most Flammable Vodkas?
As you already know, the ethanol in vodka is highly flammable. Most vodkas have 80 proof, but there are specific brands that have a higher alcohol concentration.
Spirytus vodka, for instance, has a higher proof of 192 or 96% alcohol by volume (ABV). This means that 96% of this concentration is pure ethanol and water consists mainly of 4%. Spirytus is considered to be the strongest among the commercially available spirits in the whole world.
Other vodka brands have an incredibly high alcohol concentration. There's the Balkan 176 Vodka which has 88% ABV, Pincer Shanghai Strenght with 88.8% ABV, and Everclear Grain Alcohol with 75% to 95% ABV (this is so potent that it's been banned in a few states in the US).
Related Questions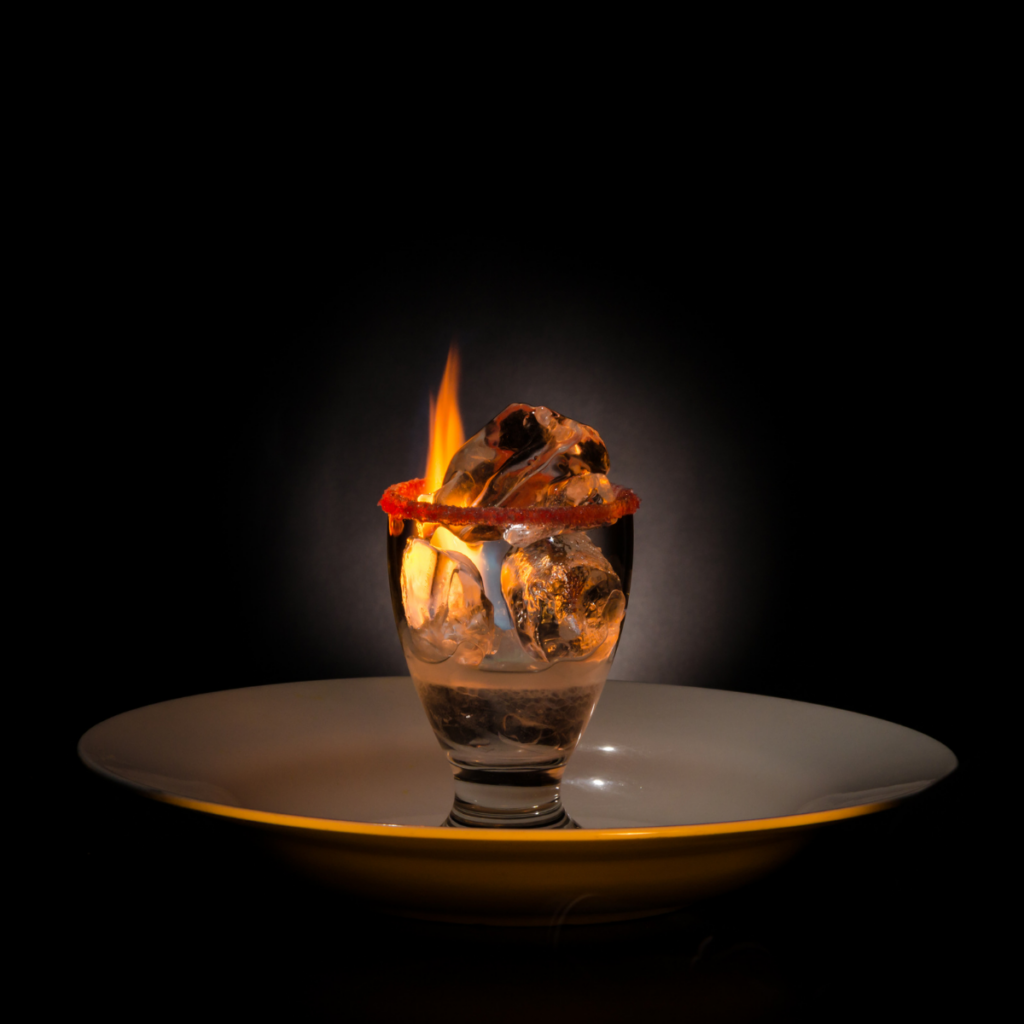 Why does alcohol catch on fire?
Alcohol catch fire because it contains ethanol, a highly flammable substance. But most alcohols are diluted with water, so the level of flammability depends also depends on its alcohol concentration.
What happens if you put vodka on fire?
Depending on the authenticity and alcohol content, vodka will catch fire and produce a blue flame. You can carefully heat a shot of vodka with a long lighter and produce fire over the beverage for a very short while.
What proof does alcohol need to burn?
You need at least 80 proof or 40% ABV to burn alcohol. Alcoholic drinks with this much proof are flammable and will ignite for a short while when exposed to a high enough temperature. Of course, there are other alcohols with more alcohol content, so they tend to produce a more steady, consistent flame.
Conclusion
To sum it all up, we go back to this point: yes, alcohol is flammable. However, you can't expect the same results for alcohols with varying levels of proof. Generally, liquors with more alcohol concentration will produce more vapor. Vodka, being one of the most popular alcohols, will catch fire, but is not highly flammable, since part of its composition is water.
Still, you should never play around with flaming vodka and other fire drinks. Flair bartenders have enough training to do this safely, so it's better to enjoy your drink when it is no longer lit up.