Given its wide use in daily life, we can't help but wonder: is baking soda flammable? Is it fire resistant? What happens when you heat baking soda over fire? Let's answer all these questions now.
If you bake a lot, you are probably very familiar with baking soda, which is the fine white powder used to help the dough rise. It is the star ingredient in creating fluffy pancakes, cakes, and other baked goods.
Baking soda is not just widely used in cooking and baking. Vinegar and baking soda also make a wonderful tandem for general household cleaning.
Baking soda is an unassuming white fine powder we use on a daily basis. But is it really perfectly safe to use or is it a fire hazard? Does it catch fire?
What is Baking Soda?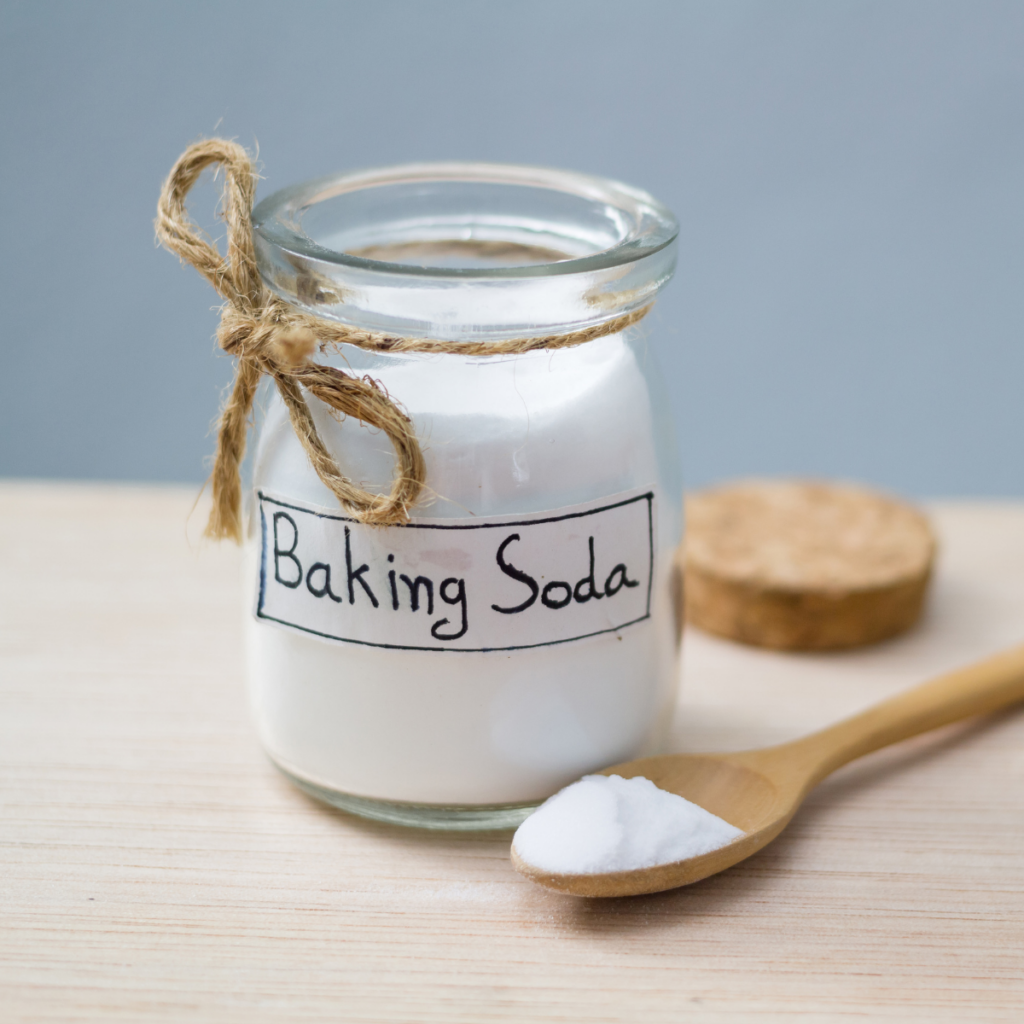 Scientifically, baking soda is the chemical compound sodium bicarbonate. Not many people know this, but baking soda is actually a type of salt. It is naturally occurring from ores and goes through a chemical process to create the baking soda we know today.
Nowadays, baking soda is commercially available and you'd often find it in the baking aisle, along with other ingredients like corn starch, corn flour, and rice flour.
As it is an alkaline compound, baking soda reacts with acids like vinegar, and in the process, produces carbon dioxide gas. For instance, when you mix baking soda with acidic substances like Coca cola, a chemical reaction takes place where carbon dioxide is released as bubbles.
It is because through this chemical reaction that it releases carbon dioxide gas that gives cakes and pancakes an aerated, fluffy texture.
Is Baking Soda Flammable?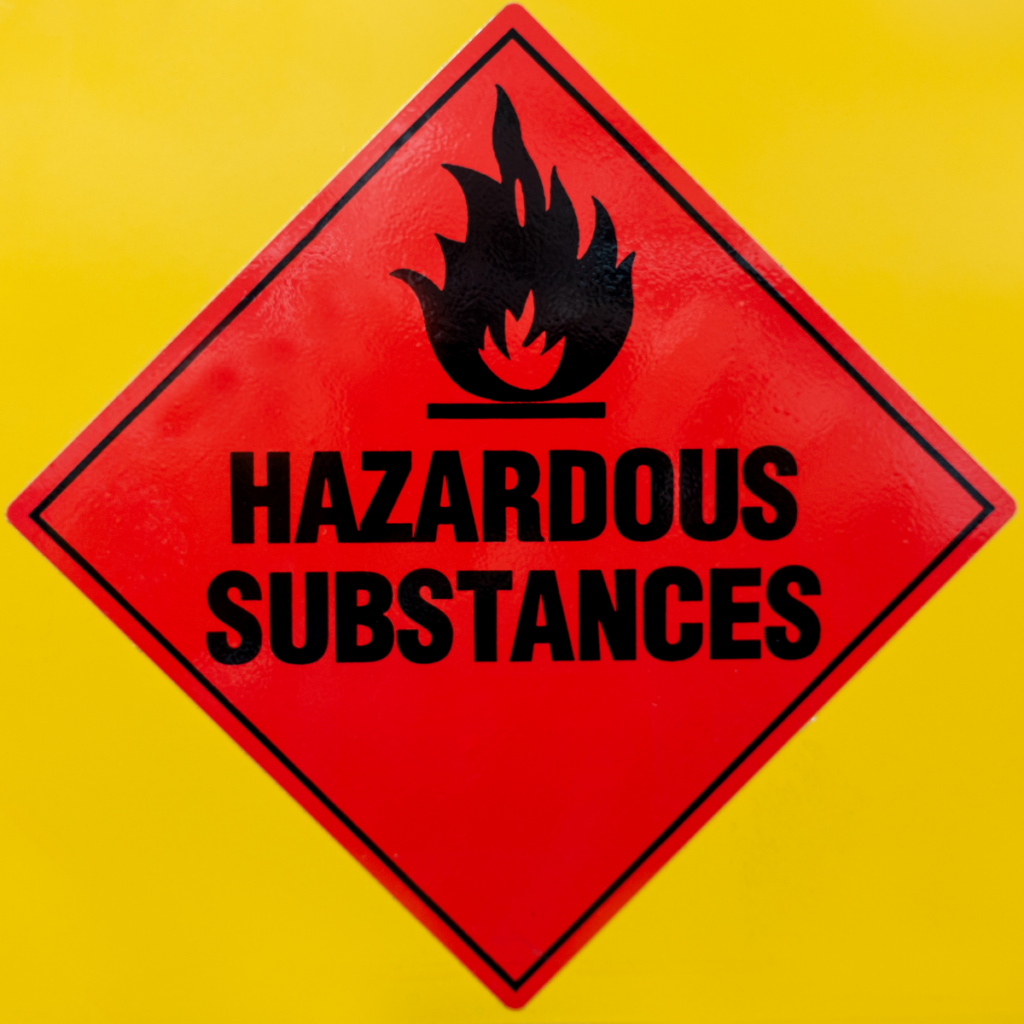 Now let's go straight to the heart of the matter: is baking soda flammable?
The answer is NO, baking soda is not flammable. It is not combustible, and it does not catch fire. Baking soda is not a fire hazard, so it is perfectly safe to use.
The reason behind baking soda not being flammable is that it requires a lot of heat, which is much more than you use in ordinary cooking, to break down its molecules.
In fact, baking soda chemically extinguishes a small fire. When you throw baking soda on fire, it starves it off with oxygen. When a fire lacks oxygen, it won't be able to sustain itself, so the fire dies out.
A dry chemical fire extinguisher even uses baking soda as one of its active ingredients.
Of course, baking soda is most effective in minor fires. You can put out a fire when you throw baking soda into a grease fire. Some people would throw salt but it is only effective when used in large quantities. Do not throw flour as it could further ignite and make the fire worse.
You can kill a small kitchen with a wet towel to put out the smothering flames.
But if the fire is too huge to handle, remove yourself from the location and call the fire department immediately.
This post contains affiliate links. I may earn a small commission at NO extra cost to you for purchases made through these links. Disclosure.
Uses of Baking Soda
Baking soda is very useful at home. It serves many purposes, including:
It is a leavening agent to help baked goods rise and become fluffy.
It is an excellent deodorizer that removes unwanted odors from carpet fibers.
It can be used to brush your teeth to remove plaque.
When mixed with water, it makes an excellent mouthwash.
Baking soda and vinegar make an excellent toilet bowl cleaner.
Form a baking soda paste (mixed with water) to clean grimy faucets and handles.
Pour baking soda on a clogged drain, then some vinegar and hot water to unclog it.
Pour baking soda on your cookware to remove burnt food
Sprinkle baking soda on shoes to remove odor
What About Baking Powder?
Many people use baking soda and baking powder interchangeably, and this could lead to disaster.
Baking soda is an alkaline compound composed of sodium bicarbonate. Meanwhile, baking powder is also made of baking soda but with added acidic ingredients, usually made of cream of tartar and corn starch.
You can use baking soda and baking powder together in some recipes. Baking powder also serves almost the same cleaning purposes as baking soda.
Is Baking Powder Flammable?
We know that baking soda is flammable, but what about baking powder?
Baking powder is in fact flammable, so you shouldn't mistake one for the other.
The sodium bicarbonate in baking soda is not combustible, so it will not catch fire. But baking powder contains extra ingredients that are flammable, such as corn starch.
Therefore, you should never use baking powder as a fire extinguisher, or throw flour biscuit mix into a fire as they can make the fire potentially explosive.
You can use baking powder safely in the kitchen as long as you don't throw it into a fire and keep it away from a heat source.
Related Posts:
Is It Dangerous to Mix Vinegar and Baking Soda?
We often see baking soda and vinegar mixed together in science experiments and as a cleaning solution. But is baking soda and vinegar a flammable mix? Is it dangerous to put them together?
Nothing harmful happens when you mix baking soda and vinegar together. Baking soda is alkaline while vinegar is acidic. However, vinegar is a very weak acid. They will only tend to cancel out each other's properties.
Mixing baking soda and vinegar together creates a chemical reaction wherein carbon dioxide is released as gas.
Related Questions
Will baking soda explode when heated?
No, baking soda is not explosive. When you heat baking soda over 80 degrees celsius, it starts to decompose and its compounds separate from each other and produce carbon dioxide. This is what causes your cake to "rise" and become fluffy when you bake.
Does baking soda catch fire?
No baking soda does not catch fire. Instead, baking soda can kill small fires. The carbon dioxide in baking soda kills the oxygen supply in a fire, causing the fire to die out.
How does baking soda put out a grease fire?
Carbon dioxide is released when you throw salt and baking soda into a fire. Carbon dioxide kills oxygen in the kitchen fire, so the fire will have no way to sustain itself.
However, it is best to keep a lid handy just in case a small fire appears. Never kill the fire with water or throw baking powder and any other thing into it. Only use salt and baking soda to douse the flames.
Conclusion
To recap, baking soda is not flammable. It will not combust, ignite or catch fire, so it's safe to use for cooking and cleaning. Certain types of fire extinguishers use baking soda because of its ability to kill fires.
On the other hand, baking powder is flammable, so make sure you don't mistake it for baking soda and throw it into the fire.