There are different types of fire, and they are classified based on what caused them or their fuel source. Knowing the different classes of fire helps you develop the best fire safety strategy.
For most people, fire is something that's hot and burns. It is consumed with flames, its produces smoke, and it crawls and spreads from one point to another. Fires can be devastating. Not only do they burn down property, but also cause injuries and deaths.
According to the US National Fire Protection Association, the fire department responds to one case of fire every 23 seconds. The incidents of fire have decreased since the 1970s, but fire is always a real risk that we face everyday.
We must strive to prevent fire to protect our lives and property. But the truth is, fires aren't all the same.
There are five classes of fire, and each class of fire has a different cause or fuel source. It is important to understand each class of fire so that we can choose the appropriate plan of action and implement fire safety protocols.
This post contains affiliate links. I may earn a small commission at NO extra cost to you for purchases made through these links. Disclosure.
How Does a Fire Occur?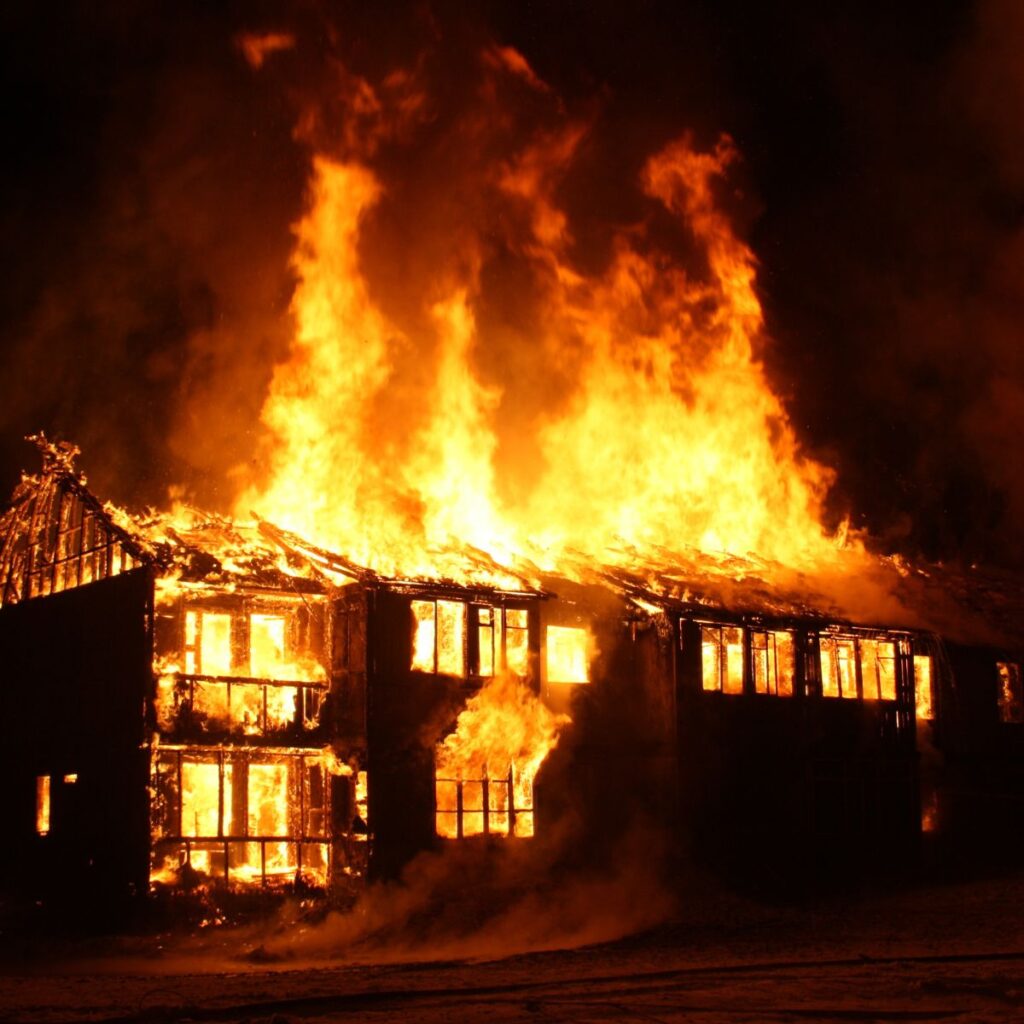 Regardless of the classes of fires, a fire occurs because of the presence of these three things:
Fuel source. This can be an ordinary combustible like wood, flammable liquid like gasoline, or combustible metal like magnesium.
Oxygen. This is a readily present material in the atmosphere that supports the chemical reaction in a fire.
Ignition source. This is anything that produces a flame or spark.
These three elements make up the fire triangle. If you take out one of them, there is no possibility of starting a fire, or the fire dies. In this article, you will learn about the classes of fires, focusing mainly on the source or the cause) of the fire.
The Five Classes of Fire
There are five classes of fire and each fire class has its own set of causes. In the US, the classes of fires are as follows:
Class A Fires
These fires are caused by ordinary combustibles, such as wood, paper, and plastic.
Class B Fires
This type of fire is caused by flammable liquids and gases.
Class C Fires
This is also called an electrical fire as it is caused by electrical equipment.
Class D Fires
This fire class is caused by combustible metals.
Class K Fires
These types of fires are also called cooking fires, commonly caused by cooking oils and greases.
Now let's go into detail on each type of fire and the best approaches in extinguishing them.
CLASS A FIRES
Class A fires involve ordinary combustibles, so it is often referred to as "ordinary fires." Common combustible materials that cause a class of fire include wood, paper, plastic, cloth, and different types of trash.
Class A fires are the most common all types of fires. It could occur when you intentionally set fire to a pile of paper or when someone forgets a lighted candle and the curtains catch on its flame.
This fire class is the easiest to extinguish because of low ignition temperatures.
However, you should not underestimate a Class A fire (and the other classes of fires, for that matter) as it can spread quickly.
How Do You Put Out Class A Fires?
There are different ways to deal with Class A fires. In most cases, water is a great extinguishing agent for killing these types of fires. You can easily kill a small class a fire by dousing it with water.
Equipping your home or workplace with the right fire extinguishers also helps in dealing with Class A fires. In this case, you should use an ABC fire extinguisher which contains dry extinguishing agents like mono ammonium phosphate, which deals with ordinary combustibles.
CLASS B FIRES
Class B fires involve flammable liquids and gases. Some of the most flammable liquids include gasoline, diesel, alcohol, motor or automotive oils, petroleum grease, and solvents.
Flammable gases, on the other hand, involve propane, butane, hydrogen, acetylene, ammonia, and methane. Class B fires can occur where you deal with flammable liquids and gases, such as your workshop or garage. Class B fires may also occur at places where flammable liquids and gases are stored improperly.
How Do You Put Out Class B Fires?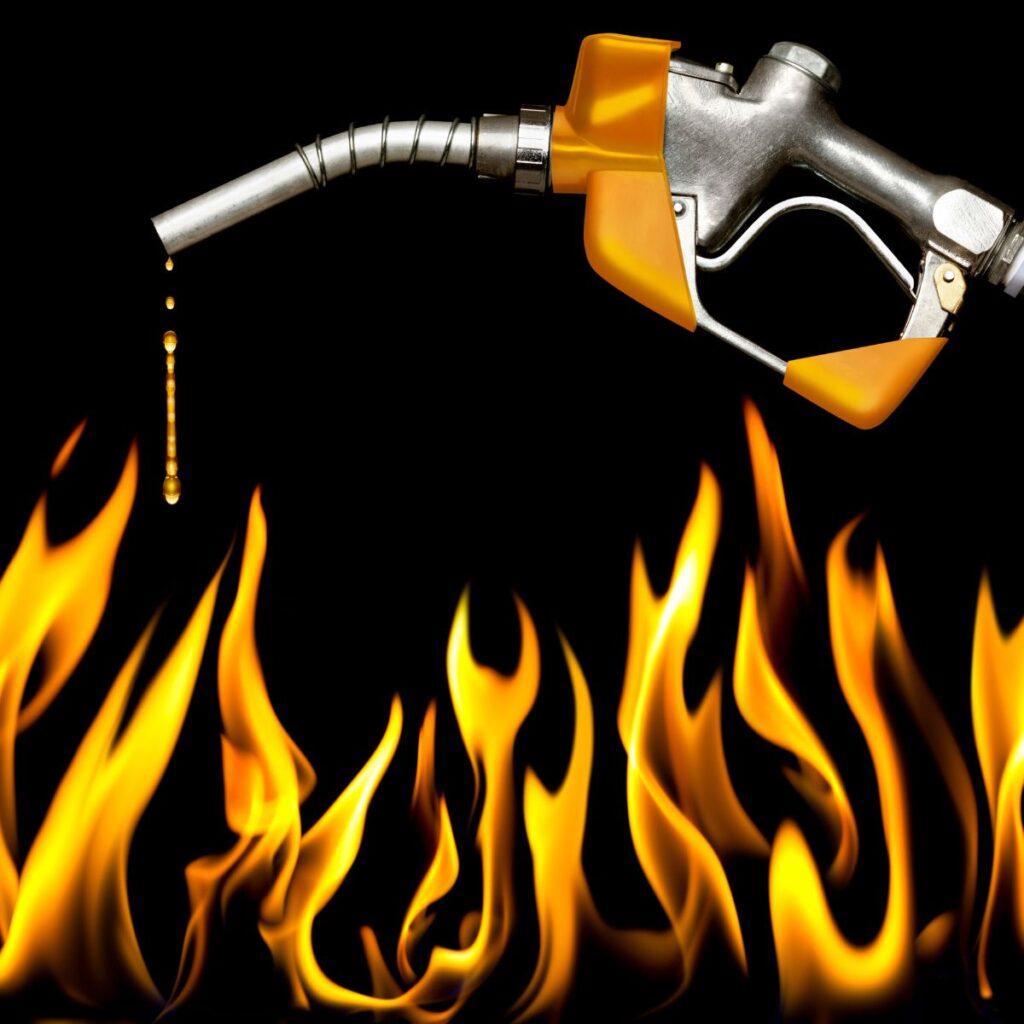 You can kill a class b fire by using a BC fire extinguishers. Other excellent extinguishing agents include Halon and foam. DO NOT USE WATER in killing class b fires as this will only cause fire to spread and scatter, making such fires even tougher to put out.
You could also use carbon dioxide extinguishers because it helps in cutting off the fuel supply. But make sure to only this extinguisher if the fire is not located in small or confined space.
If a Class B fire is caused by a flammable gas such as propane, it is best to turn off the fuel source first before dealing with the fire.
CLASS C FIRES
Class C fires involve electrical fires. A Class C fire can be caused by damaged wires and cords, short circuits, or poorly installed household equipment and malfunctioning devices like your clothes dryer, computers and transformers. Fires involving electricity are categorized as Class C fires.
How Do You Put Out Class C Fires?
One of the most important things to remember when dealing with electrical fires is to unplug your electrical equipment before you attempt to kill the fire.
After disconnecting your electrical equipment, you can use BC fire extinguishers to kill the fire. These fire extinguishers contain dry chemical that are non conductive. Alternatively, you could use a carbon dioxide fire extinguisher.
However, never use water, water mist or foam in killing a Class C fire. Water is an excellent conductor, and dousing electrical fires with water only put you at risk of electrocution.
CLASS D FIRES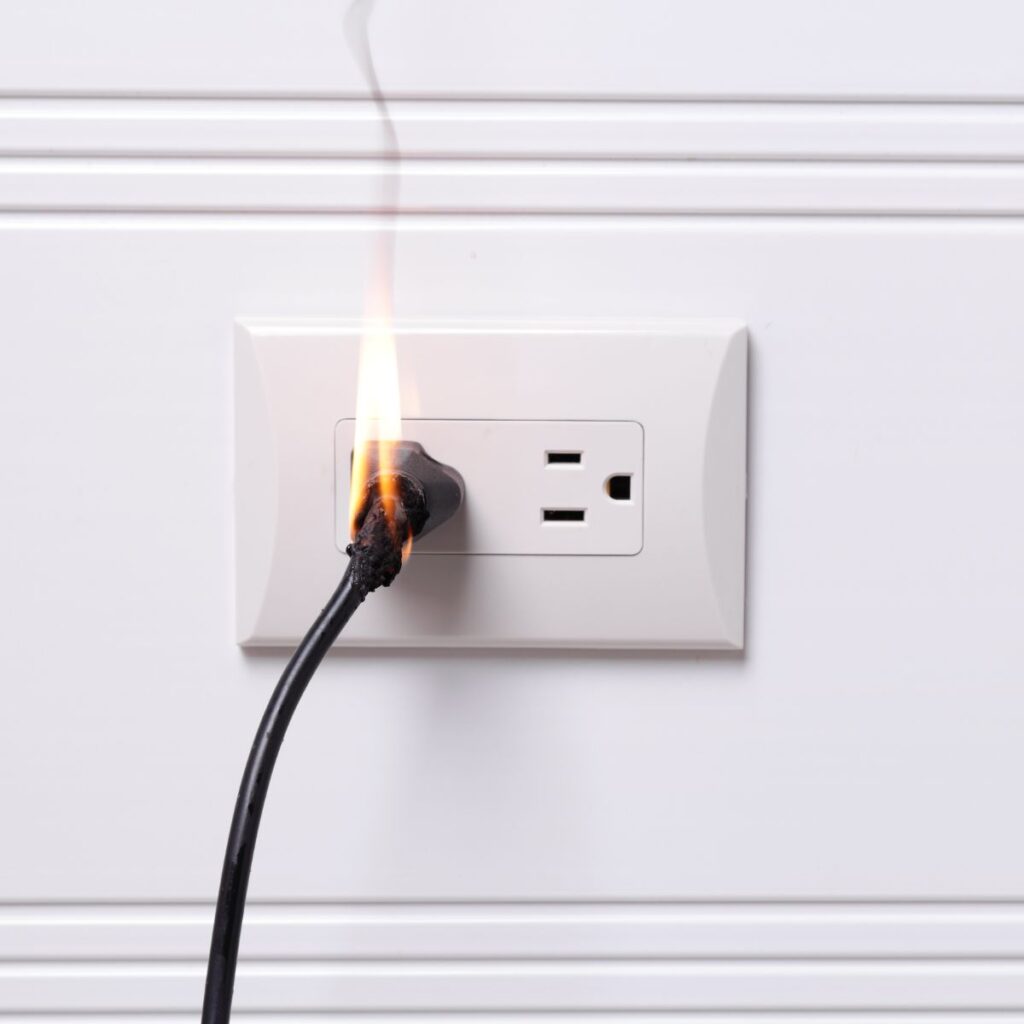 Class D fires are caused by combustible metals. Some of the most common examples of combustible metals include magnesium, magnesium alloys, lithium, sodium, potassium and titanium.
A combustible metal typically requires extreme heat before it starts to ignite or catch fire. But most of the combustible metals also come in shavings or fine particles. In this form, a combustible metal gains more access to oxygen, making it even prone to igniting.
How Do You Put Out Class D Fires?
Class d fires involve combustible metals and using ABC fire extinguishers is not the best way to deal with them. In some instances, using this type of extinguisher could only worsen the situation.
Instead, you should be looking into fire extinguishers that contain dry powder. A dry powder fire extinguisher works by covering the fire with a layer of dust, effectively separating fuel from oxygen. Dry powder extinguishers also interfere with the chemical reaction that feeds the fire, so this is truly the best route to extinguish a class d fire.
Just remember not to interchange a dry chemical fire extinguisher with a dry powder one. A dry chemical fire extinguisher is ineffective and may even exacerbate the situation.
CLASS K FIRES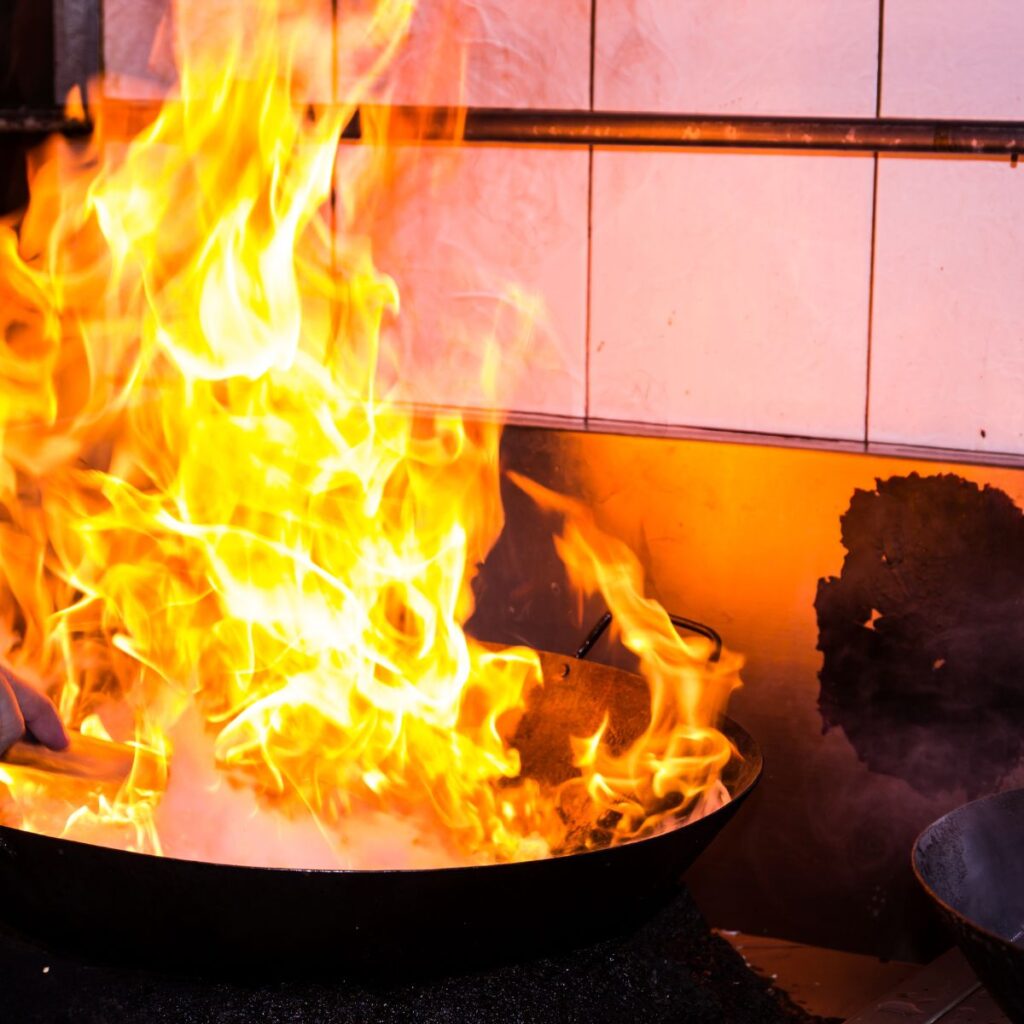 These fires are called cooking fires. Class K fires commonly involve oils and fats. Cooking fires typically occur in household and commercial kitchens, as well as in other types of businesses in the food service industry.
A Class K fire occurs when cooking oils, grease, and other flammable cooking liquids are exposed to high heat and temperatures. Since cooking oils and fats are mostly flammable, they become volatile and easy to ignite, thus resulting in a Class K fire.
How Do You Put Out Class K Fires?
You can extinguish Class K fires through a couple of methods.
First, you could use water mist (not water) to kill the fire. These types of fires could also be managed using a fire blanket. But make sure to turn off the stove or fuel source before attempting to extinguish the fire.
The best way to kill a Class K fire is to use a class K-rated fire extinguisher. This type of fire extinguisher contains a wet chemical, such as potassium acetate and potassium nitrate, which turns into foam. A class K fire extinguisher effectively quenches the fire and prevents reignition.
Final Thoughts on Classes of Fire
We need fire in our lives, but if you aren't careful, fire can be damaging, even fatal. So to strike a good balance between this need and danger, we must understand the different classes of fires to better prepare for them, should they break out in our homes or business establishments.
There should be a fire safety plan in plan in place, you must have the right fire-fighting equipment in the right places, and you should at least know how to use fire blankets and fire extinguishers. Through these, you can face a fire without panicking, and you can fight it with the appropriate methods. Of course, you should keep your fire department's number handy, so you can easily call for help.