If you like a creamy, milky taste to your coffee, you probably always use coffee creamer. But is powdered coffee creamer flammable? Does it pose a fire risk? You're about to find out.
Different people like different types of coffee. Some are happy with the plain black coffee, but others like to add coffee creamer for that rich, creamy taste.
But did you know that powdered coffee creamer is flammable?
Yes, powdered creamer is flammable because it is made of corn finely ground corn syrup solids, a carbon-based ingredient that is flammable. When the tiny particles of powdered creamer are dispersed in the air and come in contact with a spark or naked flame, then it could catch fire.
There's even a possibility of explosion when there's enough powdered coffee creamer in the air.
What is Coffee Creamer?
Coffee creamer is a milk substitute stirred into coffee or black tea. Coffee creamer generally comes in two forms: powdered creamer and liquid creamer.
It is made of sugar and vegetable oils (such as palm kernel oil). Its milk derivative is sodium caseinate, sodium aluminosilicate, and artificial flavors.
It is available in a wide range of flavors, designed to cater to the different tastes of coffee drinkers. You can find coffee creamers in French vanilla, and hazelnut to butter pecan flavors.
Coffee Mate powder, the original non-dairy creamer, is made of corn syrup solids. Powdered non-dairy creamer is designed to substitute milk powder for those who have a milk allergy or lactose intolerance.
Many people also use coffee creamer because it has a more stable shelf life, especially in powder form. Liquid non-dairy creamers need to be refrigerated, though.
Is Powdered Coffee Creamer Flammable?
Yes, non-dairy coffee creamer is made up of flammable fat. When the finely ground powder of coffee creamer is dispersed in the air, they take up very high oxygen to surface area ratio.
If you make the powdery form of coffee creamer airborne, those fine powder gains more access to oxygen. Now it only takes one ignition source, such as an open flame, or even just one spark, and the powdered nondairy creamer will set on fire.
Does Coffee Creamer Explode?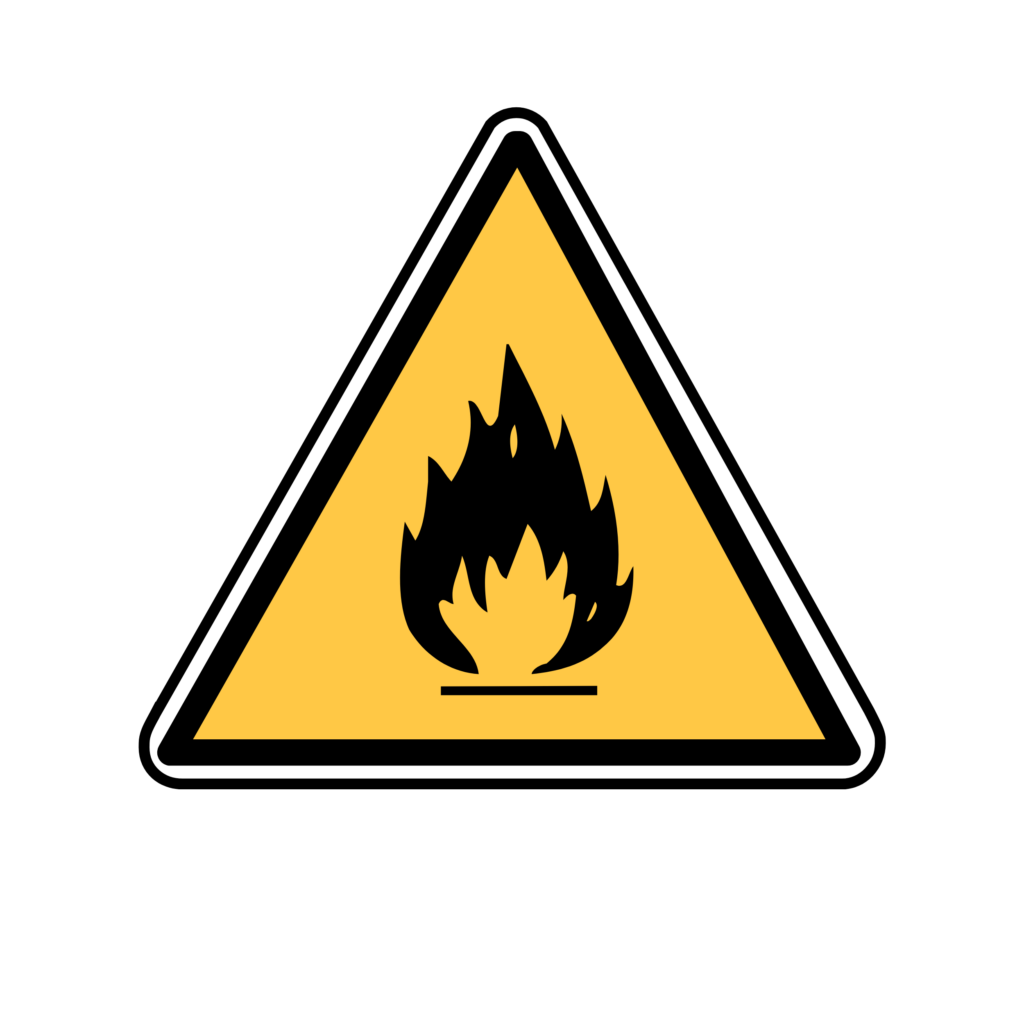 Yes, the fine particles of coffee creamer can explode.
This happens when enough coffee creamer is in the air, forming a dust cloud.
When you expose this cloud of airborne non-dairy creamer to an ignition source, say an open flame, a particle catches fire and lights up the next one. Think of it as a rapid chain reaction, leading to an actual dust explosion.
So yes, we could say that non-dairy creamer is flammable and explosive.
RELATED POSTS
Is Coffee Mate Powder Flammable?
We've already established that Coffee Mate is the original and the most popular non-dairy coffee creamer on the market.
Since non-dairy creamers, in general, are flammable when dispersed in air, the same can be said with Coffee Mate non-dairy creamers. Coffee-Mate powder is flammable when the fine particles are distributed in the air and come into contact with an ignition source.
And in line with that, we could also say that Coffee Mate's non-dairy creamer may also explode.
Is Liquid Coffee Creamer Flammable?
Non-dairy creamers in liquid form are not flammable, unlike powdered creamers.
That is because liquid coffee creamer has been pre-mixed with water. There are also some oils and sugar involved in the mixture too.
Liquid creamer is not flammable primarily because it has been diluted with water. Water is non-flammable. It even combats fire. So given this kind of mixture, we can't expect liquid coffee creamer to catch fire.
Is Powdered Milk Flammable?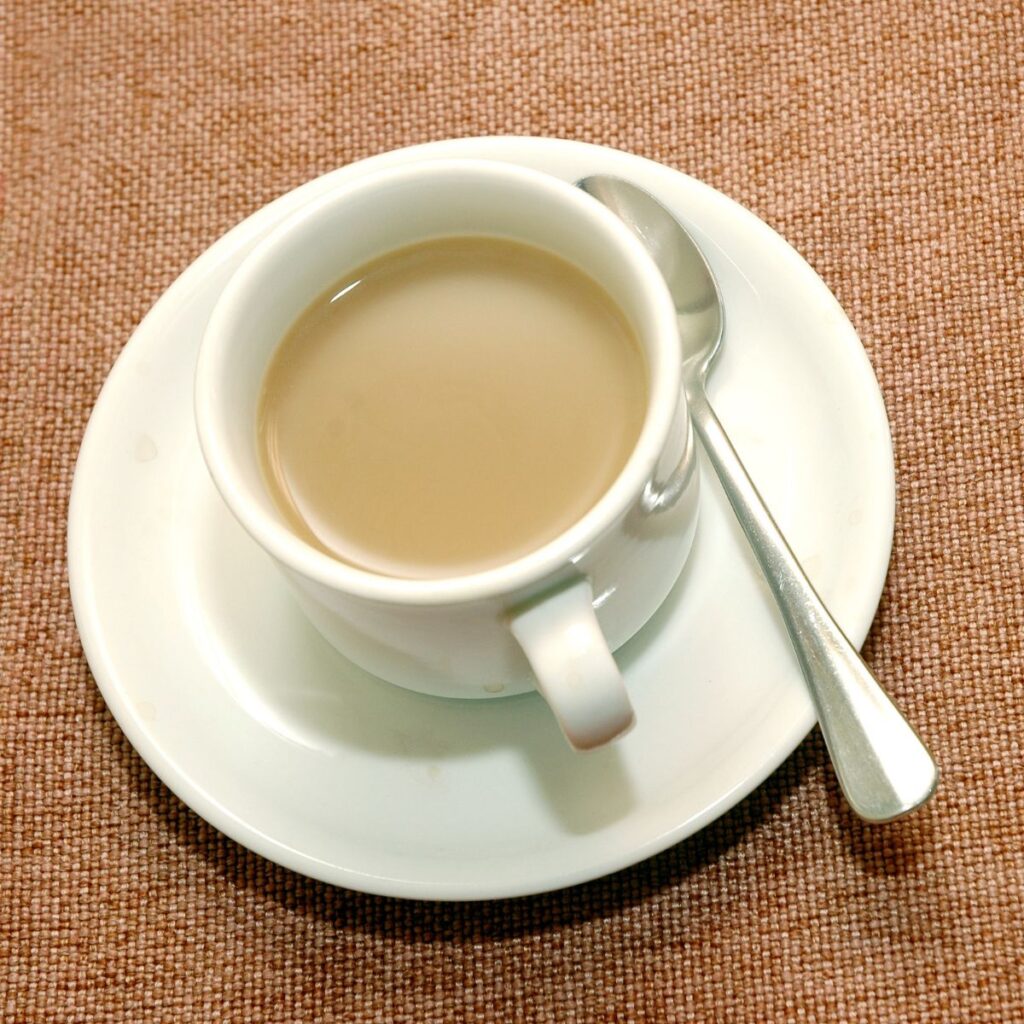 Some people use powdered milk instead of non-dairy creamer. But because there is powder present, you should be warned that it can be flammable too.
Following the same concept of what makes coffee creamer flammable, airborne particles of milk powder could catch fire and also explode. not let it
RELATED POSTS
Is it Safe to Drink Expired Coffee Creamer?
No, you don't want to risk drinking coffee creamer past its expiration date. If the creamer smells sour, it's possible that bacteria has inhabited inside, and drinking it could make you sick.
It is best to check the expiration date of your non-dairy creamer and throw it out if it's already expired.
Is Reheating Coffee in the Microwave Safe?
If you want to enjoy hot coffee, heating it inside the microwave can be a good idea. Thankfully, it is safe to reheat coffee in the microwave. But don't let it heat for too long, or the coffee's taste may change slightly.
What About Creamer Bombs?
Creamer bombs are another way to enjoy your cup of coffee. Each "bomb" is made of Belgian chocolate shell-filled powdered creamer. So you drop the bomb into your coffee, and it melts as you stir it.
Conclusion
Who would have thought that the seemingly harmless and unassuming non-dairy creamer would be flammable, even explosive?
But it's true: coffee creamer is flammable. When the finely ground powder of non-dairy creamer is dispersed in the air and forms a dust cloud, it could catch fire when exposed to an ignition source.
Fortunately, it won't be as flammable if you store and handle it well. Also, you're dealing with just a small amount of creamer each time you make coffee, so it's unlikely that it would catch fire given normal conditions. So really, you could carry on and enjoy your coffee as usual.